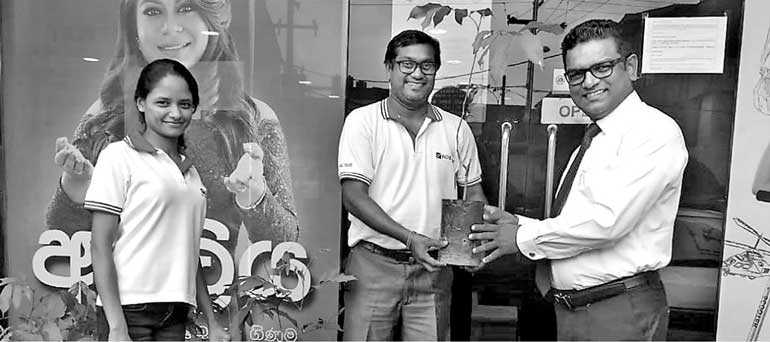 In celebration of the true spirit of the Sinhala and Tamil New Year, 10 different NDB branches provided 100 customers who celebrated the age old tradition of Avurudu 'Ganu Denu' with rambutan plants.

The event, which went hand in hand with NDB's 'Ithuru Karana Maga' initiative, took place in the Horana and Panadura branches of the Colombo Region, the Maharagama, Kaduwela, Homagama and Kottawwa branches of the Greater Colombo Region and the Gampaha, Nittambuwa, Kadawatha and Kiribathgoda branches of the North Western Region.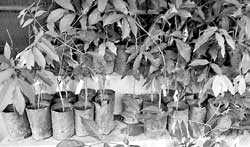 NDB's Ithuru Karana Maga was initiated to inculcate the savings habit amongst people whilst guiding them to develop the skill and the mindset required to learn that savings is not just on financial terms but also in terms of saving resources as well as the environment. Accordingly, these plants were given to the customers to encourage them to save for the future generations as well as for themselves. The act of saving is not strictly financial because it means the preventing the excessive consumption and managing waste of any resources including water, food, time, fuel and electricity.

Ithuru Karana Maga also stresses the fact that financial stability within the creation of good savings habits is crucial to the emotional wellbeing of a person or family. With financial stability created through a healthy savings habit, Sri Lanka can also help save the environment by saving its resources.

NDB Bank which is the first and to date the only corporate in Sri Lanka to officially be certified with EDGE Certification, the leading and only global certification for gender equality at work place, is the parent company of the NDB Group, one of the fastest growing financial services conglomerates in Sri Lanka, with the strategic mission to be the dominant leader in the financial services and banking sector.