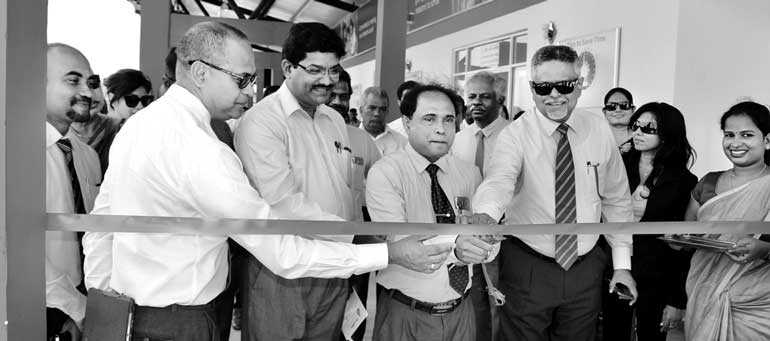 NDB presented the newly constructed Ariviyal Nagar Railway Station to Sri Lanka Railways in a ceremony held at the station premises on Thursday.

The Government of Sri Lanka (GOSL) launched a flagship project in 2009, to rebuild the country through rebuilding the North-South railway line; 53 years after 'Yal Devi' the popular train to Jaffna was first operated in 1956. This project was called the 'Uthuru Mithuru' Yal Devi Friendship Rail Track Reconstruction Project and private sector organisations were given the opportunity to become partners in this project. A total of Rs. 20 million was allocated from the NDB CSR budget for the construction of this station.

After careful consideration, NDB selected the location of 'Ariviyal Nagar' to construct the station. 'Ariviyal Nagar' means 'Knowledge City' and it is appropriate that the engineering and agriculture facilities of the Jaffna University are located in this area. As a bank who supports and contributes to the improvement of 'education' in the country, selecting this location was another step in our development and sustainability objectives, which will improve people's lives especially the students our future leaders.