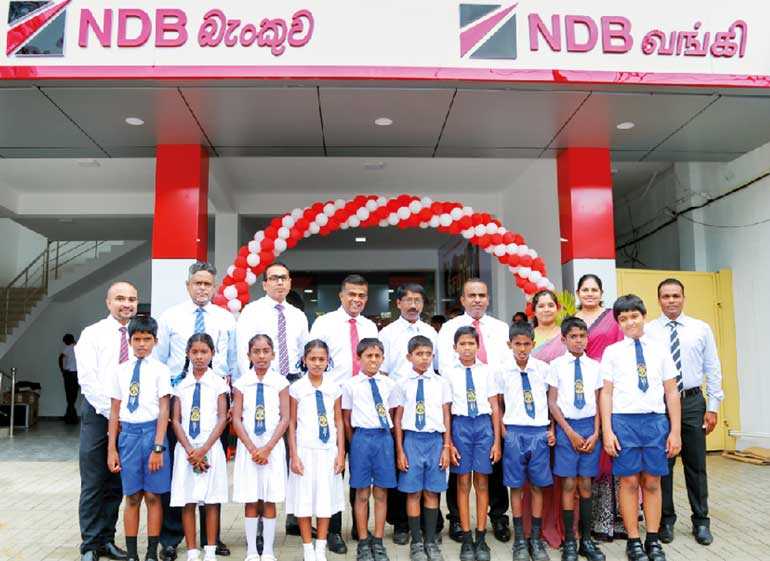 Improving the infrastructure of Aanaipanthi Hindu Ladies College & Government Tamil Maha Vidyalayam through Employee Volunteerism
---
Play is the key to physical, mental, intellectual and social well-being of children. Thus, a school playground and playtime are vitally important to children for their fun and relaxation as well as for their good health and well-being.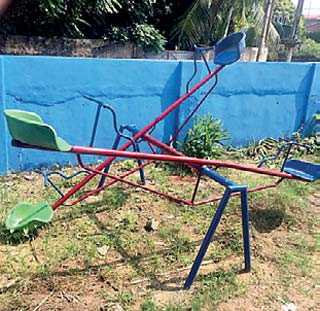 NDB improves infrastructure of Aanaipanthi Hindu Ladies College & Government Tamil Maha Vidyalayam through Employee Volunteerism
Aanaipanthi Hindu Ladies College and Government Tamil Maha Vidyalayam are Government schools situated near Batticaloa Town with a majority of students from rural areas representing low income families.

Volunteers from the Bank's North East Region united to renovate and upgrade the facilities of both schools. The project included renovating the playground, installing drinking water taps, renovating the library and classrooms, and the donation of a new printer and projector.

NDB commenced the 'Employee Volunteerism' CSR initiative in 2009. As a responsible corporate citizen, NDB believes that 'Community Involvement' goes beyond core business activities and with an objective of creating value through employee participation, the Bank encourages its employees to volunteer their time and effort to give back to the community.

Employee volunteering programs can allow workers to feel that the work they do is not only contributing to the overall success of the company, but that it is also helping out a charitable cause that is important to them. Whilst, inculcating responsibility towards the community and environment in all NDB employees, this initiative also motivates them to venture out on their own and implement their own projects.