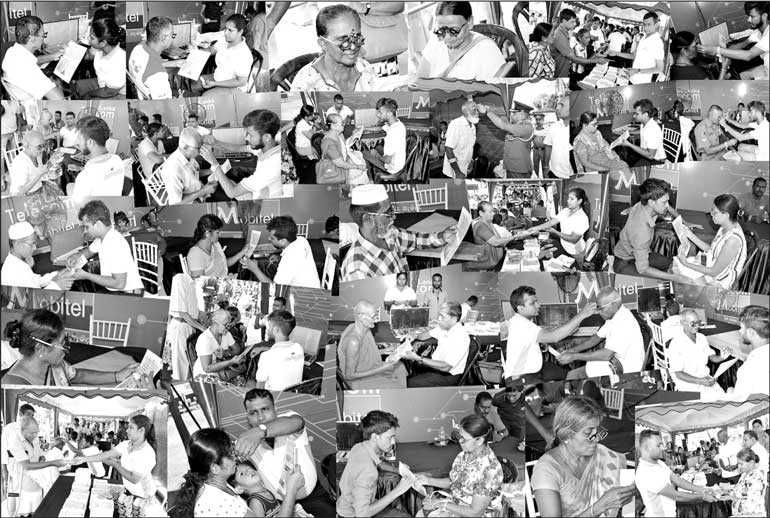 Committed to enhancing the quality of lives for customers islandwide, Mobitel regularly engages in unique CSR projects that have a positive impact on its customer base. In its most powerful CSR initiative yet, Mobitel has gifted 40,000 spectacles to its customers between 2016 and 2018, essentially granting them the gift of sight.

Counting the Cash Bonanza event held at Kantale in January 2019, the number increased to 41,000 spectacles in total. Mobitel's Eye Clinics are held monthly at its Cash Bonanza event against the backdrop of a gala carnival. In the last two years, the events have been held in 36 locations and thousands of eligible Mobitel customers in each of those areas were able to access the eye clinics and get free eye glasses to improve their vision and receive necessary eye care. Free eye check-ups and consultation by renowned optometrists were also provided for customers by Mobitel during the clinics.

Positioned as a caring service provider, Mobitel is highly responsive to community needs and regularly engages in CSR initiatives that add value to people's lives. Apart from facilitating ICT-led social sustainability projects, Mobitel is also engaging communities directly through such empowering and humane projects.