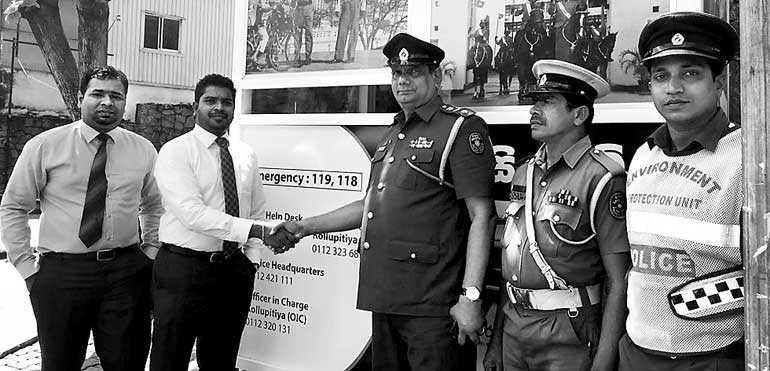 In appreciation of the great service rendered to the public by the Sri Lanka Police for over 153 years by safeguarding law and order in the island, Mercantile Investments recently made several donations to the Kollupitiya and Bentota police stations.

Mercantile Investments set up three much-needed points of duty shelters to protect police personnel from the sun and rain while on duty at main junctions within the Kollupitiya Police Division.

Similarly, Mercantile Investments also provided advisory signboards required by the Bentota police station. Furthermore, on a request by the Kuliyapitiya police earlier, the company provided warning signboards to minimise road accidents. As an organisation which carries out its social responsibilities, Mercantile Investments tries to extend its support to society in every way possible.