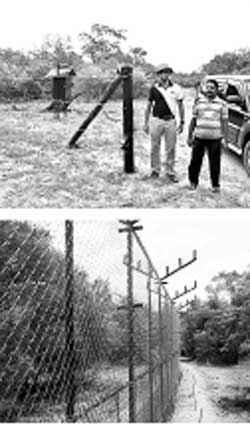 Mercantile Investments took the initiative of constructing a permanent wildlife enclosure at the Wilpattu National Park to rehabilitate injured wild animals and release them to their natural habitat subsequently.

Special permission was granted to the company by Minister of Wildlife Gamini Jayawickrama to carry out this project in collaboration with the Centre for Eco-Cultural Studies.

The enclosure is 50 x 50 feet in size and is surrounded by an electric fence to protect it from wild elephants. The project was successfully completed in the month of July. This is one of the many projects undertaken by Mercantile Investments that portrays the company as one that is deeply rooted in its community and looks beyond as a socially responsible corporate dedicated to protecting the natural world for future generations.