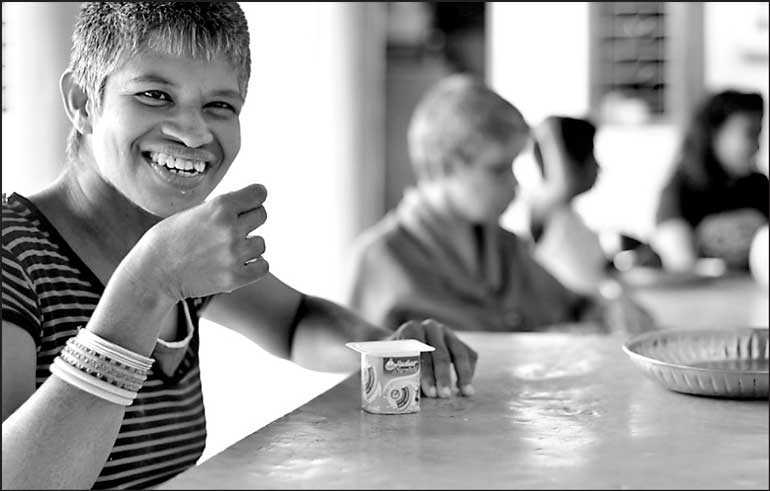 MAZE, a locally designed and produced brand of socks, will be donating Rs. 50 from each pair sold on their online storesocks.lk, towards the maintenance and upkeep of Prithipura Communities, located on Beach Road, Hendala, Wattala. Prithipura Communities provide loving homes across four locations in Sri Lanka to 250 people with disabilities in order to develop their abilities and independence; it is an essential part of disability support in Sri Lanka.

A registered charity in Sri Lanka, Prithipura Communities has been caring and enabling people with disabilities no matter their cast, creed or background. They provide support through quality care, rehabilitation, education, vocational training and meaningful work opportunities according to the needs and wishes of each individual.

Since its launch early this year, MAZE have been creating fun, colourful socks inspired by various Sri Lankan elements like Kokis, and traditional Raaksha masks in Sri Lanka. Commenting on their partnership MAZE founder Prabath Seneviratne said, "I started MAZE, as I wanted to be involved in something I would enjoy, plus I wanted to be able to give back to our community. Prithpura Communities started on the premise that people with disabilities should have equal access to a family life, education, work opportunities and community integration. They believe that people with disabilities should also have the freedom to express themselves and ultimately live a life free of stigma. At MAZE we believe in allowing people to express their personalities regardless of who they are through what they wear."

He further added, "We want to take this opportunity to highlight the positive work done at Prithipura and get them the recognition they deserve and more funding." If you are interested in supporting Prithipura Communities, you can start by picking up a few socks at socks.lk. However, if you are looking to be a bigger part of Prithipura Communities, you can log on to www.prithipura.org for more info.

All MAZE socks are made with the finest combed cotton, and come pre-washed for maximum colour retention and comfort. The socks are also specifically styled to suit our tropical climate and offer the most comfortable experience when it comes to your feet. MAZE can be purchased online at socks.lk, or if you would prefer to touch and feel the products before purchase, they are also available at Cafe Kumbuk, Cotton Collection, Dilly & Carlo, O:LIVE.couture, Pendi, Selyn, ShirtWorks, Ripe or Urban Island stores.