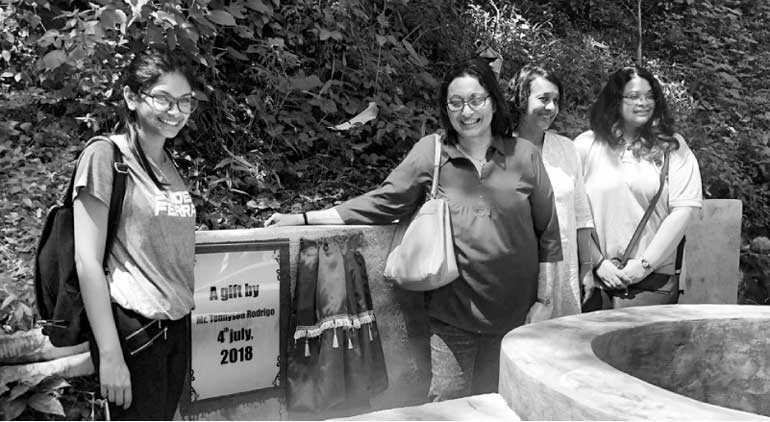 From left: Nilupul Silva, Dushyanthi Perera, Shanthi Dias and Tamara Holsinger.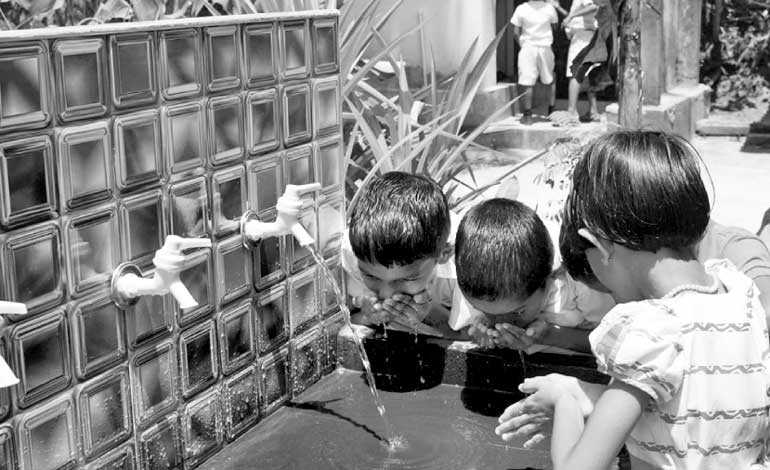 LEADS, a child-focused community development organisation, passionate and dedicated on reaching the most vulnerable in Sri Lanka, recently donated a well to Eeriminna Kanishta Vidyalaya located in the Mawathagama DS Division, Kurunegala. Whilst the land for the well was donated by neighbours of the school, LEADS built the well and provided running water. The project spearheaded by LEADS was funded by the performers of 'Classics for a Cause 2' and Tennyson Rodrigo. The wide smiles on the faces of the children portrayed their excitement and enthusiasm in getting clean drinking water in school.

Up until LEADS provided the school with a well, the children depended on houses near the school for water. In a poverty-stricken village, with no drinking water, which is a basic necessity, attendance for classes was minimal and studying was a challenge. The school, which is tucked away in rural Mawathagama, is still in need of basic facilities such as a library, a science lab and display cabinets. Speaking at the handover ceremony, Nilupul Silva affirmed that she alongside her fellow performers Dushyanthi Perera, Shanthi Dias and Tamara Holsinger are committed to bring the gift of water to communities in need each year in partnership with LEADS.

"It is uplifting to see the courage of these young children who continue to study despite the lack of resources, and the impact of LEADS work on the lives of these children." commented Hana Robertson, who is volunteering with LEADS.

LEADS works to address the root causes of poverty, partnering with other likeminded organisations to develop and implement appropriate, innovative and integrated programs of care for the neglected, vulnerable and disadvantaged to enable a better quality of life, alleviate human suffering and promote peace and human wholeness with dignity. Further information can be obtained via email at diordre@leads.lk or on 077 318 7652.