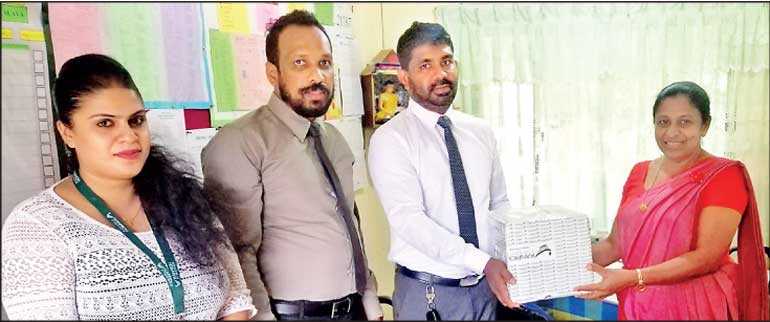 Kanrich Finance Ltd. – Badulla branch has celebrated its eighth anniversary by distributing a set of library books to Hambawela Sri Sumangala Vidyalaya which is located in the area.

The books were presented under the direction and presence of Kanrich Finance Badulla Branch Manager Anjana Samarakoon with the participation of staff members Kalum Chandrakeerthi, Chanaka Dinesh and Shayamalee de Silva. The books were presented to Hambawela Sri Sumangala Vidyalaya Principal W.M.L. Priyadharshani.

Kanrich Finance which is one of the premier companies in the financial landscape in Sri Lanka always recognises its corporate social responsibility towards society and acts accordingly. Kanrich Finance is a finance company licensed by the Monetary Board of the Central Bank of Sri Lanka, and has won the trust and goodwill of its customers across the country through the excellent service provided by its 36 island-wide branch network.