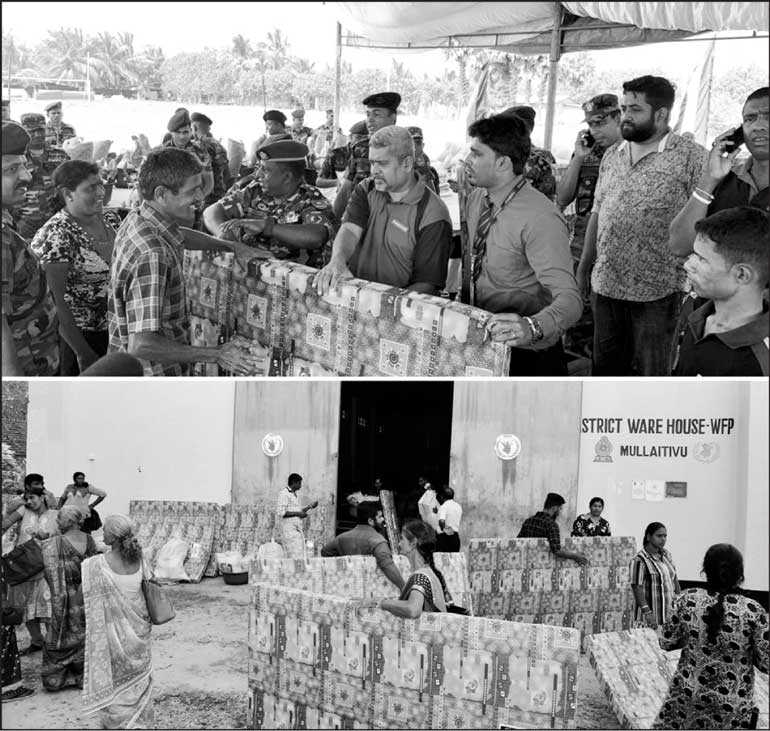 Distribution of flood relief items provided by the bank
The Commercial Bank of Ceylon has once again come forward to provide aid to 2,000 families affected by the recent floods in the Mullaitivu and Kilinochchi Districts.

Household items including kerosene stoves and sets of kitchen utensils were distributed to 200 of the worst affected families, alongside mattresses, pillows, bed sheets and pillowcases which were distributed to those that needed them.

The focus of the bank's relief operation was to help the affected families rebuild their lives after having lost most of their belongings in the floods.

Officials of the Sri Lanka Army, the Divisional Secretariat and Disaster Management Units of the respective areas provided support to complete this exercise by helping with the distribution in the areas of Pudukudiyiruppu and Oddusuddan in Mullaitivu, and Paranthan, Visuvamadu and Dharmapuram in Kilinochchi.