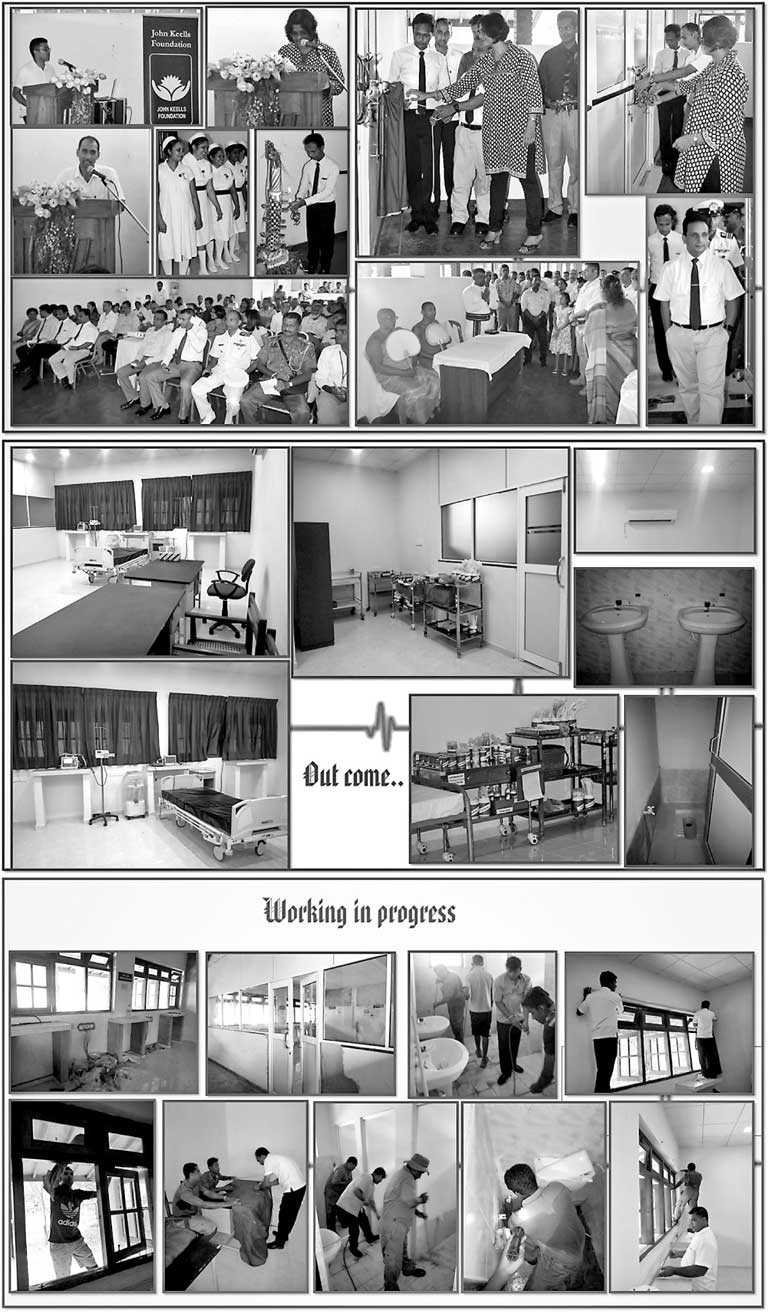 ategic public private partnership. This amenity was a long-standing necessity for both Kirinda and neighbouring communities, tourists who visit the Yala National Park, wildlife officers of Yala and Bundala Parks as well as servicemen attached to the Army, Navy and Police, potentially impacting over 6,000 beneficiaries.

The opening ceremony was held on 16 August with the participation of the respective Directors of Health Services of the Matara and Hambantota Districts, Director and members of the Kirinda Hospital, representatives of JKF, Cinnamon Wild, Yala National Park, army and naval camps, religious leaders and the village community.

Addressing the gathering, Cinnamon Wild Yala Resident Manager Keerthi Wimalasuriya traced the history of this initiative through a brief Powerpoint presentation and stated, "Having an Emergency Treatment Unit has been a recurring need for all in this area and we are glad to have taken the initiative to provide a unit. Cinnamon Hotels & Resorts and John Keells Foundation consistently look for ways to improve the wellbeing of people and this is one of the many made possible for this region. I would also like to acknowledge the support received from the health authorities and various stakeholders in this area in making this initiative a reality."

Speaking on the occasion, JKF Head of Operations Cameline Jayasuriya stated, "John Keells Foundation is delighted to partner Cinnamon Wild Yala in this strategic community service initiative which is aligned to our focus area of Health. Considering that this initiative will benefit a large number of emergency patients of Kirinda and neighbouring villages as well as tourists and in-service personnel of the area, it is very much in keeping with our CSR vision of 'Empowering the Nation for Tomorrow' and we commend Cinnamon Wild for initiating this project."

The Directors of Health Services of the Matara and Hambantota Districts as well as the Director of the Kirinda Peripheral Hospital commended the efforts of Cinnamon Wild Yala and John Keells Foundation in undertaking and funding the ETU initiative.

Keerthi Wimalasuriya and Cameline Jayasuriya together with Directors of Health Services of the Matara and Hambantota Districts unveiled the ceremonial plaque.

Cinnamon Wild Yala plans sustain this initiative through continued support for the ETU in collaboration with the health authorities in the future.