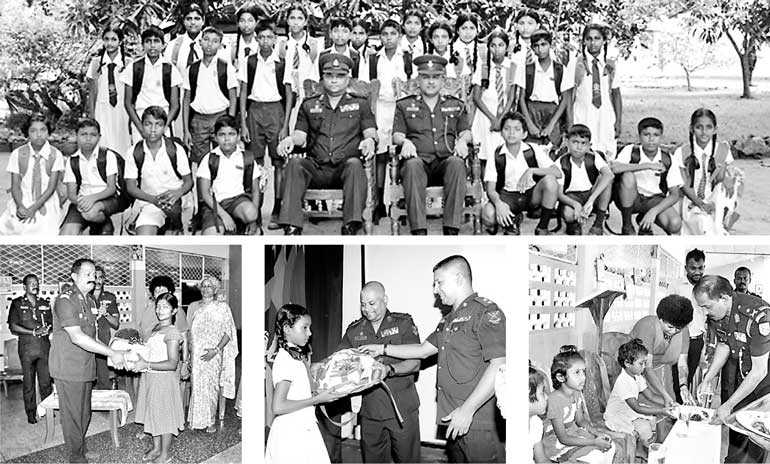 As a part of their commitment to work for the welfare of the society, the tri forces routinely conduct special programs to reach out to the communities that are mostly in the lower ends of the society. Many of these programs are aimed to uplift the living and educational standards of the children from these communities.

It was under such a program that the Army recently provided assistance to a group of orphans sheltered at the Anpakam Hindu Children's home in Veppankulam, Vavuniya on Saturday (26 May). The initiative was taken by the troops of 61 Division Headquarters in Vavuniya.

The children were treated to a special lunch and were also gifted with toiletries and other daily essentials including sugar, tea, etc. during the occasion. This generous act of the troops benefitted 46 children and 16 members of the home.

Troops attached to the Centre for Army Vocational Training (CAVT) at Saliyawewa in Kalaoya, donated a stock of school accessories to a group of selected children from low income families in Saliyawewa. The ceremony was also held on Tuesday (29 May).