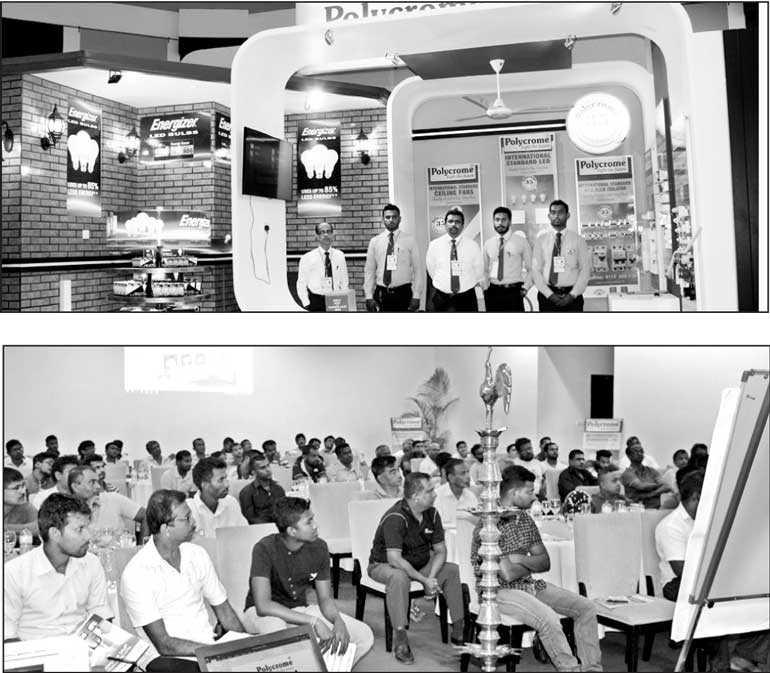 Polycrome Electrical Industries Ltd., a leading company in manufacturing, importing and distributing electrical products and electrical accessories, recently donated a stock of essential medicine to Apeksha Hospital, Maharagama as part of their CSR project. This project was funded with Rs. 5 contribution at the time of selling each unit of Polycrome LED House Bulb, Panel Light and Flood Light.

The management and the staff of Polycrome also contributed to the fund and the first phase of the donation of medicine successfully took place recently. As the CSR project continues, you also can join in this meritorious act by purchasing Polycrome LED products.

Polycrome LED comes with three types to the market namely, LED House Bulbs, LED Panel Lights and LED Flood Lights. Polycrome LED Panel Lights and Flood Lights are empowered with very significant features. Those manufactured comply with IEC international standard and having high energy saving efficiency as Power Factor (PF) is 0.9.

In addition to high energy saving efficiency, Polycrome Panel Light and Flood Light has surge protection ability up to 2000V and also those LED products comprise with higher degree of electromagnetic compatibility (EMC). Polycrome Panel Lights comes with three-year warranty. Polycrome Flood Lights have two-year warranty and built in IC regulator for constant light output during voltage fluctuation. Also those Flood Lights come with certified Ingress Protection (IP) rating 65.

Polycrome Electrical Industries recently became the sole agent in Sri Lanka for selling world-renowned Energiser LED bulbs. By the time, Polycrome markets electrical accessories, electrical conduit, cable trunking, switchgear, Polycrome LED, Energiser LED and Polycrome Ceiling Fans with more than 35 years of trusted excellence.