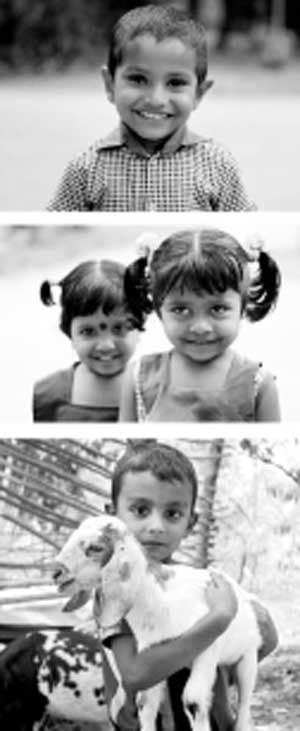 Seeking to change the lives of children facing adversity, particularly those who live without parental care and love, for the better, forever, Abhimana Community Development Fund, Matale has embarked on yet another pioneering initiative, 'Abhimana Wings' sponsorship program targeting the children living in Monaragala District.

Abhimana Community Development Fund, which has a proven history of professionalism, experience, productivity and accountability for 10 years, seeks to provide love, care and to help children achieve success in school as well as a family thereby helping the children to improve their self-confidence. In this unique program, a child facing adversity is carefully matched with a caring adult mentor in a relationship supported by trained members.

Abhimana encourages those interested in contributing to this worthy cause by sponsoring a child from as little as Rs. 300 per month. People could contribute one lump sum amount for the life time annually, half yearly, monthly or as a possible and could contact the foundation on (94)2284100/0718723663/0713125723 or via info@abhimana.org.

The sponsored money will be spent on three unique ways to develop the child's life; they will have a team, place and a future plan.

With the professionals of Abhimana, every child will have a new family bound with love and care. Implementation of the children's clubs in every village would give a child's much-needed independent space to grow confidently.

Moreover, children will assist with much needed necessities such as school equipment, uniforms and extra classes where teachers are not available to make their education experience happy and inspirational.

The young adults who leave the schools will be provided with vocational training so as to eradicate the poverty from the villages.

For more than 10 years, Abhimana has operated under the belief that every child has the ability to succeed and thrive in life. As one of the nation's leading donor and volunteer supported mentoring networks, 'Abhimana Wings' makes meaningful, monitored matches between adult volunteers and children in Sri Lanka.