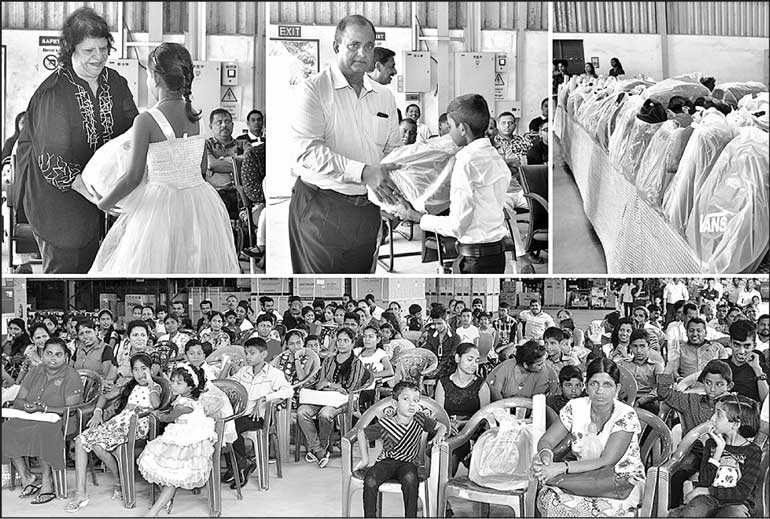 The Abans Welfare Society recently held their 8th annual school supply CSR initiative, where over 1000 children of Abans Group employees received all their requirements for the new school year. The event, which was organised by Abans Warehousing Division Deputy Director Ajith Jayasinghe, took place from 20-22 December 2018 at Abans' Kollupitiya Head Office, the Kadolkale facility in Seeduwa, and the Abans Service Head Office in Wellawatte.

Kids ranging from Montessori level to Grade 12 were presented with comprehensive packages that encompassed school shoes, backpacks, lunch boxes, exercise books and stationery items.

Further, the occasion presided under the auspices of Abans Group Director Dr. Saroshi Dubash. Key senior management and staff from Abans Group were in attendance at the event as well.

In an inspirational speech delivered to Abans employees and their families, Dr. Dubash underscored the importance of hard work, persistence and determination in assuring academic and career success in the future. She also charged that the children should fully pursue their desired goals while focusing on developing into responsible, conscientious Sri Lankan citizens. Dr. Dubash then concluded with a reiteration of Abans' strong commitment towards ensuring that every child of every socioeconomic background attains access to a high-quality education.

Recognising that investing in the next generation can foment greater social mobility and improve our local economy, Abans has always placed a strong emphasis on child welfare and youth development. This is why Abans has developed a CSR policy solely directed towards enhancing Sri Lanka's current educational sector as well as offering strenuous support to low-income students. Through these efforts, Abans hopes to help build a highly skilled, educated workforce that will incur positive dividends for our country.