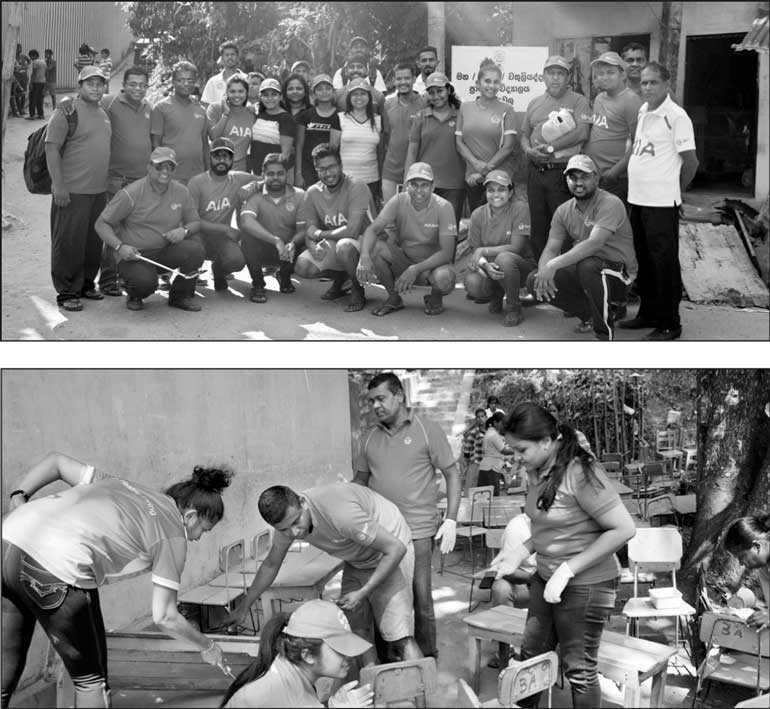 An enthusiastic team of 50 employees from AIA Insurance's Head Office and Branch offices, recently volunteered to travel from Colombo to Kandy to whitewash and refurbish a primary school in Watuliyadda, Kandy, which is home to 248 students. The AIA volunteer team briskly got to work, cleaning and whitewashing the run-down school buildings which had a new light to it, by the end of the day!

Thushari Perera, Director HR commented, "At AIA, our people sincerely believe in uplifting the lives of the community and this effort illustrates the enthusiasm and dedication with which our employees contribute to the corporate social responsibility efforts of our company."

AIA's CSR initiatives are intended at bringing together AIA's staff in fulfilling AIA's mission to help the communities we serve live longer, healthier, better lives.