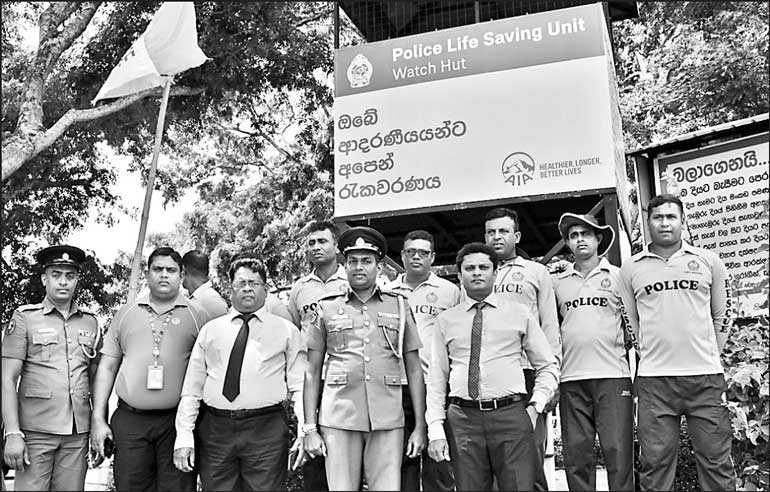 From left: Anuradhapura Police Inspector Prasanna Weerasinghe, AIA Anuradhapura Branch Manager Gayan Ilangasinghe, AIA Western and Wayamba Province AGM Sarath Chandrasiri, Anuradhapura Police Superintendent Thilina Hewapathirana, AIA Anuradhapura Branch Manager Srinath Priyakalum with the Police lifeguards
AIA Insurance donated three lifeguard towers which were installed at the Nachchaduwa, Nuwara Wewa and Abaya Wewa Life Saving Units. These lifeguard towers serve to help the Police Lifeguards that patrol these lakes and protect the lives of swimmers. AIA has been conducting the Poson Safety Program for 26 years to protect the lives of pilgrims who bath in the lakes in and around Anuradhapura during Poson.

Having realised that the Police Life Saving Unit required some assistance in year-round lifesaving efforts, AIA stepped up to help with the lifeguard towers, so the lifeguards can carry out their duties with more convenience.