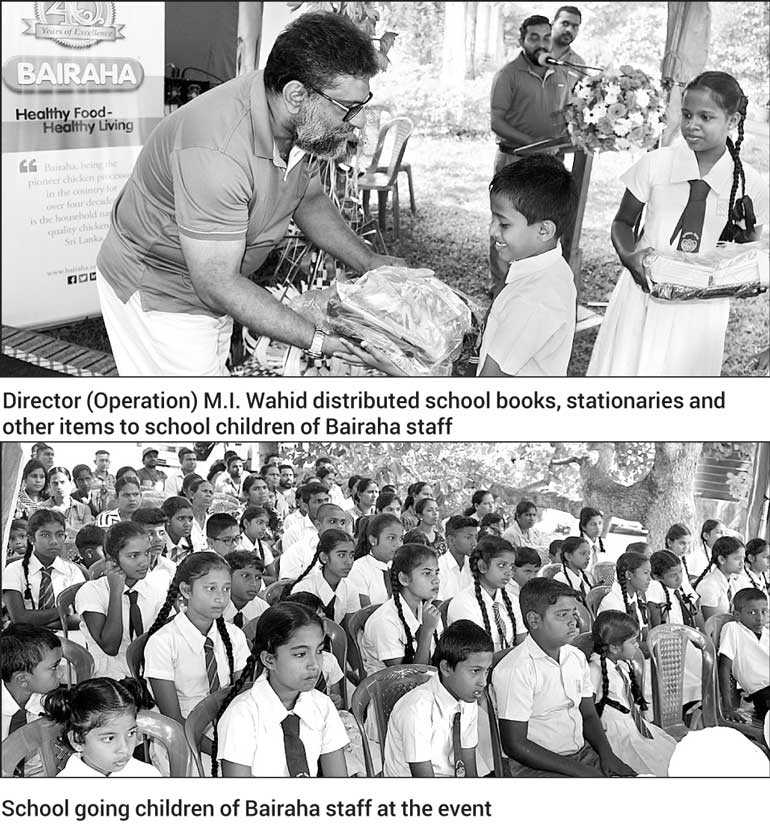 Bairaha Farms PLC being the pioneer and leading poultry integrator engaged in chicken meat production for providing consumers with nutritious food, has recently launched a generous educational project namely 'Help to Learn' with a great intention of uplifting the educational standard of the sons and daughters of its employees.

The inauguration ceremony of the Help to Learn project was held in the premises of the company's main Broiler Farm in Anamaduwa with the active participation of Director (Operation) M.I. Wahid, Head of Human Resource Naveen De Silva, Group Manager (Personnel and Administration) S.P. Kumaradasa, Head of Technical Service Doctor Priyantha and some Senior Managers together with staff and all the employees and their children.

The school going children of the employees in all categories working in each location of the company benefited with the package of items provided by Help to Learn project and this welfare activity has reportedly been highly appreciated by the workforce for giving a helping hand to their children's education.

Bairaha Group considers its participation in such events as part of its Corporate Social Responsibilities (CSR) in encouraging aspiring students to continue their education.