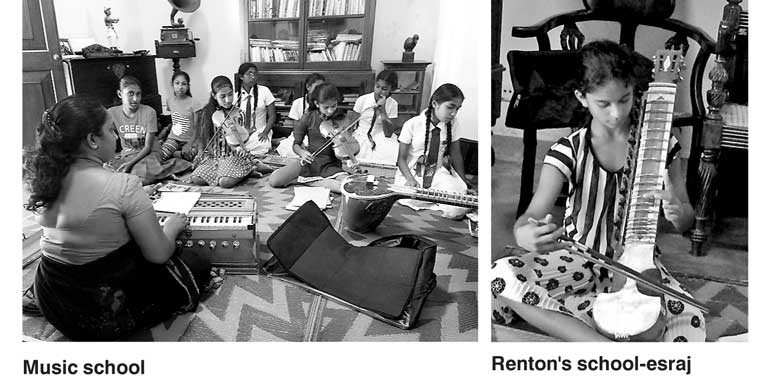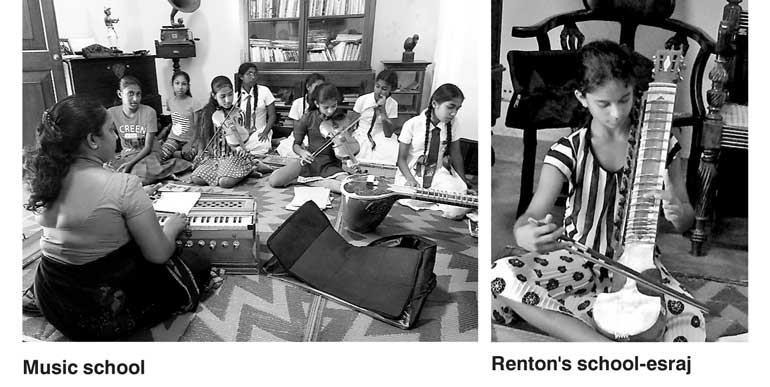 The Country Music Foundation (CMF) on the successful conclusion in March 2017 of South Asia's longest, running concert series – 'Country Roads' – has donated a combined total of Rs. 971,000 to a series of charities and schools, providing for the needs of children.

In a series of events held in March to raise funds during its annual period of 'lending a helping hand' to the children of Sri Lanka, three events were organised. They were a special fund-raising, elegant dinner titled 'Music, fireside chats & dinner' at the Mount Lavinia Hotel on 17 March and a musical afternoon for the children at the MJF Centre at Moratuwa on 18 March where Country Roads musicians were joined by the irrepressible Sunil Perera from the Gypsies and Ronnie Leach. On Sunday, 19 March was the 'Country Roads' concert, the flagship event of the foundation. This year's performers were the legendary Keith Potger (of Seekers fame from Australia), Cosmic Rays (Sri Lanka), Astrid Brook (UK) and the Mavericks from Germany – this time as a duo (Dirk and Wolfgang). They were joined by Feizal and the Country Ensemble band.

This year donations were presented to Horizon Lanka, Mahavillachiya – Rs. 130,000 (cost of five Dialog Winpad computers to improve IT skills of village children); PREDO, a community service NGO in Hatton – Rs. 150,000 for a project supporting the children of migrant workers; ESCO Batticaloa – Rs. 150,000 (children's project organised by this NGO working to support migrant workers and their families); Pimbura Primary School, Agalawatte –Rs. 136,000 (360 school bags for the 2017 Avuruddu celebrations) with support from Ceylon Biscuits and Nestle, and the Kiula Kiyawana Gunaya Free Classical and Folk Music Class, Hambantota – Rs. 205,000 for the purchase of an ESRAJ instrument and provision of scholarships for nine of the brightest students in this music class. They will each get Rs. 2,000 per month for 12 months ending in May 2018.

Additionally Rs. 200,000 was presented to Give2Lanka for a Batticaloa water project operated by Berendina Sri Lanka with the National Water Supply and Drainage Board.

This project involves providing pipe water connections to low income families, according to CMF officials.

Another proposal under consideration is the provision of musical instruments to a public school, Gamini College in Mahavillachiya to form an oriental band. The CMF thanks all its sponsors and well-wishers in 2017 and throughout its enlightened decades-long journey since 1988 of lighting up the lives of children. Await the 30th anniversary edition of 'Country Roads' in 2018.