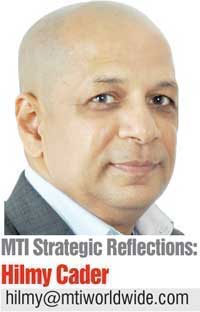 As part of MTI's idea2fund, we screened 300 start-up applications and listened to 85 presentations. Here are some key learnings:
Pick your domain based on real 'pain points' in the demand or supply chain – not technology looking for a problem!
Get the commercial business model right upfront i.e. how will you make money? – not just hoping for an inflated valuation to flog it!
Fulfilment is what the end user will pay for – technology is only an enabler
If you look at two of Sri Lanka's successful start-ups in recent times i.e. Kapruka and Pick Me, they have got these basics right.