Way back in 2005 when Sri Lanka export revenue crossed the $ 6 billion mark, many of us were elated with the performance but little did we know that after almost 10 years we as a country are struggling, with the number just doubling to $ 12.5 billion. A point to note is that way back in 1990 Sri Lanka, Bangladesh and Vietnam were all at the $ 2 billion export mark. However, as at now Vietnam has crossed the 100 billion dollar mark whilst Bangladesh is touching 50 billion dollars.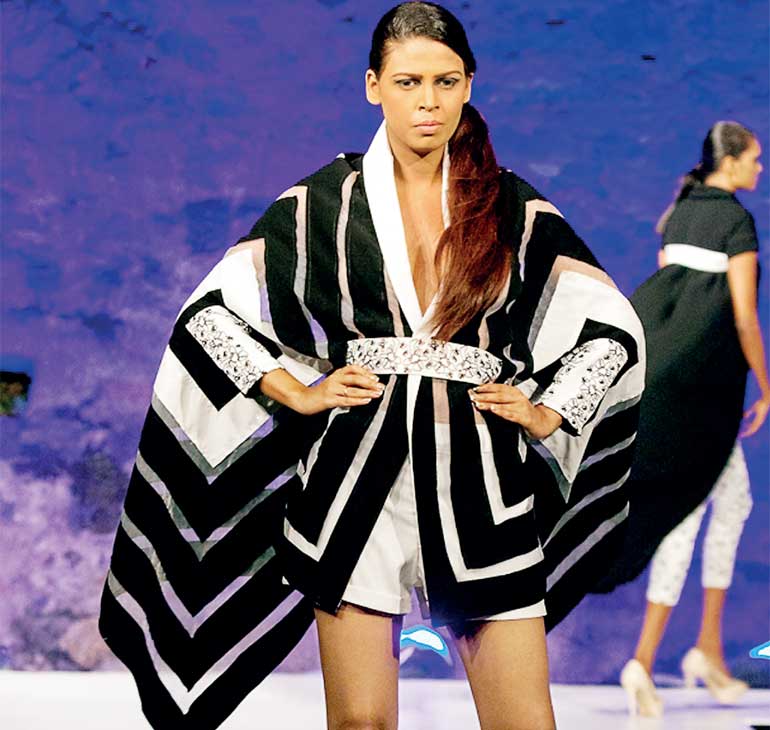 Estimates reveal that the loss of GSP plus cost Sri Lanka 700 million dollars


Advice from Sivaratnam

I still remember the words of wisdom from the outgoing Chairman of Sri Lanka Export Development Board, Sivaratnam, when I was handed over this task as the seventh Chairman of EDB. He said: "The problem in Sri Lanka is supply chain development." Whilst this echoed in my mind, it was only in the next five years that I really saw the depth of this statement from the respected ex Aitken Spence Chief.

This insight yet holds ground and I guess it's time Sri Lanka addresses this key issue given the looming BoP crisis that Sri Lanka is up against as highlighted by Nobel Laureate Joseph E. Stiglitz last month in Colombo.

In my view if we do not address this by a joint private-private partnership at this turning point of our economy, the theme 'Towards $ 50 Billion in Exports' by the pivotal Ceylon Chamber of Commerce will be just another piece of history.
"In 1990 Sri Lanka, Bangladesh and Vietnam were all $ 2 b exports. Today Vietnam is $ 100 billion and Bangladesh is $ 50 b plus whilst SL is $ 12.5 b"
TPP – PM's policy statement

In this backdrop, when the Prime Minister in the country's economic policy statement made an announcement that Sri Lanka must enter the Trans Pacific Partnership led by the US, more popularly called 'TPP,' many of us were not aware of this development, the reason being that TPP was more to do with the 12 countries that was finally agreed on 5 October. Let me throw more light on TPP.


TPP is worth $ 28 trillion

TPP happens to be a trade body dominated by the US and includes economies on both sides of the pacific. The 12 participating countries include Brunei, Chile, New Zealand, Singapore, Australia, Canada, Japan, Malaysia, Mexico, Peru, Vietnam and the US.

The TPP was in the trade agenda of the Obama administration and the countries in the network is estimated to reach 800 million consumers and worth $28 trillion with the combine GDP being 40% of the world economy. At a time when Sri Lanka's exports are
been challenged and the world demand is sluggish, this will be an ideal opportunity to link Sri Lanka's economy with this network. However, we as a nation must be very clear on the Sri Lanka agenda and how the supply chain can be developed to be a $50 billion business.


TPP – Pros and cons

Just like the FTA with India and Pakistan, Sri Lanka must be cognisant that any apt race agreement has its merits and limitations. For instance a hotly-debated feature of the TPP was the Investor Dispute Settlement feature (ISDS). In my view for a country like Sri Lanka which is just coming out of the Chinese funded "Port City" saga, the ISDS will be an ideal platform to give investor confidence in the environment. This is just one of the many issues that needs careful discussion and deliberation before inking to the TPP, the other issues being increased competition, stringent quality standards and sharper IP laws.

However, from a pragmatic perspective it is a sure thumbs-up provided that we pick up the lessons from the FTA with India that was signed within just a space of two years. Some attribute the flaws to the speedy signing of the agreements with the much-hyped issue being the Vanaspati fiasco which resulted in 27 companies closing down and thousands of Sri Lanka workers losing their livelihood. In this background let me share some of the key benefits of TPP for Sri Lanka.


1. Marginal short-term impact

Sri Lanka has two free trade agreements and a possible technological economic partnership with India in play, so additional benefits from the TPP may be incremental. TPP countries represent a large market for Sri Lanka, accounting for around 50% of its total trade in goods and considerable FDI contribution. Exporters in categories such as frozen fish can benefit from the removal of duties on more types of goods that the GSP does not include whilst GSP+ can have at the end of year.


2. Indirect benefits

While the direct benefits might be few, Sri Lanka could be an indirect beneficiary of increased trade between other TPP nations. Companies which provide services such as BPOs and KPOs and partnerships with ASEAN countries could benefit from increased trade between the big players.


3. ASEAN springboard

Developing regional economies, such as Malaysia and Vietnam, will benefit strongly from the trade deal, and there will be payoffs for Sri Lankan from the growth in activity. Many Sri Lankan companies operate in Vietnam like in apparel, Malaysian partnerships with fruit and vegetable companies will benefit. Vietnam could see a 10% boost to its economy by 2025, while Malaysia could experience a 5.5% expansion in the same period, based on a Peterson Institute for International Economics study.


4. Opening up new markets

New markets can open up for companies operating in Ceylon Sapphire, Ceylon Cinnamon and Ceylon Tea. Private sector companies must invest in consumer insight research so that once the TPP is signed, we can spruce up exports immediately.


5. Removal of foreign equity restrictions

The TPP will lift curbs on foreign ownership of companies in private healthcare, telecommunications, courier, energy and environmental services in Brunei, Malaysia and Vietnam.

While this will benefit Sri Lankan investors keen on those markets such as Sri Lankan oil palm companies that have restrictions in the domestic incumbents, it remains to be seen how much headway foreign firms will be able to make.


6. Provisions for cross-border

Trade deals have, traditionally, focused on easing the flow of goods between countries, but the TPP is one of the few with comprehensive provisions for the services trade. The pact will open up markets in TPP countries for Sri Lankan firms offering services such as consultancy and urban planning.


7. Government procurement opening up

The TPP will enable Sri Lankan companies in the IT, construction and consultancy sectors to bid for government procurement projects in markets such as Malaysia, Mexico and Vietnam, which were previously closed to foreign bidders.


8. Reducing non-tariff barriers

The TPP will reduce "behind-the-border" or non-tariff regulatory barriers to ease the flow of trade and investment. This means countries will be required to make Customs laws, regulations and procedures more transparent, and also tackle hidden costs impeding business operations, such as corruption which will help policy makers of Sri Lanka move to swift reforms.


9. A '21st Century' agreement

The TPP addresses emerging concerns faced by businesses and consumers, such as intellectual property and the growth of the digital economy. It sets in place rules on e-commerce to ensure that government regulations do not impede cross-border data flows, or impose requirements that force businesses to place data servers in individual markets as a condition for serving consumers in that market.

TPP governments have agreed to put in place laws protecting consumers from fraudulent and deceptive commercial activities online. The deal also commits countries to implement common standards across major types of intellectual property, including patents, copyrights and trademarks which can be beneficial for Sri Lankan companies operating this space.


10. Accessibility to SMEs

With its special provisions for Small and Medium-sized Enterprises (SMEs), the trade deal aims to make it easier for these companies to participate in regional production and supply chains. The TPP countries will set up websites with information targeted specifically at SMEs. They will also develop capacity building programmes for SMEs, to help firms take advantage of the provisions in the deal.

SMEs make up 73% of companies in Sri Lanka and are a key government focus as the SME sector accounts for more than two-thirds of the GDP of Sri Lanka.


Conclusion and next steps

Whist Sri Lanka should look at TPP positively, it must be mentioned that firstly we must correct the anomalies of the current FTA especially with India as many exporters have experienced real life issues.

The Prime Minister must be commended for stating in Parliament last week that irrespective of what the people say, the right things have to be done and we must connect to the world economies. The Sri Lanka-India economic and technology partnership agreement is to be signed by mid June 2016. Now the chamber must take the baton and lead this agenda for the country by pushing for Sri Lanka to be part of TPP.
(Dr. Rohantha Athukorala was the seventh Chairman of the Sri Lanka Export Development and continued to serve the EDB for six years as a Board Director whilst he worked for the UN. Writing is a hobby he pursues and the thoughts are strictly his personal views.)