Sustainable development is about finding the balance between the two desires of development and conservation and quenching both desires through meaningful and scientific mitigation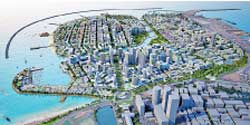 In November 2015 when the weather on the western coast of Si Lanka was relatively calm and the sea was less turbulent, the National Aquatic Resources Research and Development Agency (NARA) commissioned six boats to investigate the marine life in this part of the Indian Ocean. The objective was to examine how dredging could be done for Sri Lanka's largest private sector investment project yet: Colombo Port City.

Dr. Rekha Maldeniya was a leading scientist in this project, a marine biologist with a string of degrees attached to her name, and who has written research papers such as 'The Impact of Policies on the Conservation of Sharks in the Large Pelagic Fishery,' 'Sri Lankan Neritic Tuna Fishery,' 'Impact of Large Pelagic Fisheries on the Survival of Sea Turtles in Sri Lanka,' 'An Initiative of Sustainable Tuna Fisheries in the Indian Ocean' and many more. She has also conducted many seminars and directed many project surveys.

There were two sites demarcated and imaginary lines were drawn on the choppy waters of the bluish-green sea that would either get the yay or nay for dredging by these experts. Dr. Rekha said that NARA recommended Site 2 (five km away from shoreline) over Site 1 (two km away from shoreline).

Comparatively Site 2 had no well-developed reef system nor any form of sea grass beds. The seabed comprised mainly of extended sandy habitats and commercially important demersal fish in the area was scarce. Thus after the Supplementary Environmental Impact Assessment (SEIA) was put forward for public reviewing and public opinion was taken into consideration, Site 1 was removed from the dredging map.

"Pelagic fish are a fickle type; they have a vast ocean to live in and most of them even breed and disperse their eggs into the waters," Dr. Rekha stated. According to NARA's extensive research it was found that Site 2, which is now being used for dredging is mostly populated with pelagic fish.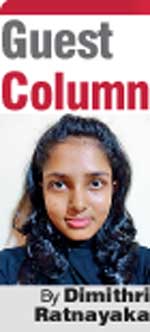 Sardinella, anchovy, mackerel and barracuda are some of the species of pelagic fish present in the given area. This means that most of these fish feed and breed in the water column and not close to the bottom nor near the shore. It is also known that the pelagic environment is the largest aquatic habitat on earth. Therefore dredging at the ocean bed has no significant effect on the fish in this area. Many of the fishermen stated that there are species of turtles present in this area. According to Dr. Rekha, however, there has been no record of turtles laying eggs in this area since the 1900s, but they may be visiting as a part of their migratory route and for food. While there were records of sightings of Olive Ridley and Green turtles during the investigation, there is no record of Loggerhead turtles or Leatherbacks, which the fishermen claim to have found.

While the presence of these turtles are rare, the main threat to them is not the dredgers but the fishing nets used by the fishermen themselves, said Dr. Maldeniya. This is because dredging is carried out using a 'vacuum cleaning' method where sand is scraped from the ocean floor with the dredger arm, usually 40 cm at a time. Therefore, a cavity or a hole is never formed as alleged by certain fishermen. The Supplementary Environmental Impact Assessment (SEIA) report was made using a diverse range of technical equipment, documented data and local knowledge. Echo sounder, under water cameras, GPS systems, sampling procedures, visual observations and underwater surveys were among the many methods used.

The daily catch of the fishermen, the location from which they caught the fish, the number of fish caught and the change in haul due to the seasons was observed and recorded, and available research papers were examined, and professional divers such as Lakshman Girige and a team of qualified and experienced divers were a part of this thorough investigation.

Many expressed concerns regarding siltation, but as the divers dove into the deep sea they saw no more than two m ahead of them due to the low visibility caused by the natural turbidity of the site. Even if siltation did occur due to the dredging activities the time it takes for the silt to resettle will be very short and the distance it can travel will be no more than 100m. NARA has even suggested the installation of silt screens in case siltation this limit is exceeded, but when the dredging started the need for this was not seen when the environmental monitoring team arranged by the Coast Conservation Department went on an inspection tour on one of the dredgers.

On par with the objective of the SEIA one could see that NARA has done well in choosing a site which will have the least impact due to the dredging. This is not saying that there will be no impact. Of course there will be, but conservation through mitigation is the harmony between man and the sea in this respect. Thus, a true conservationist would encourage the path with the least impact to the environment while allowing the development which many men desire.

There are some who want all development projects to halt and let Mother Nature thrive in peace. But the percentage of those who think so is very small and cannot override those who desire development. Sustainable development is about finding the balance between the two desires of development and conservation and quenching both desires through meaningful and scientific mitigation.

This is why there is an EIA process and agencies like NARA carry out their work independently. It is due to their work that sand dredging is now being carried out at depths of over 20 meters and distances beyond five km beyond the shoreline, with the public being able to monitor dredging activities through the internet.

(The author is an aspiring marine biologist who will be reading for the Bachelor of Environment at the University of Macquarie, and will commence her first semester this year.)