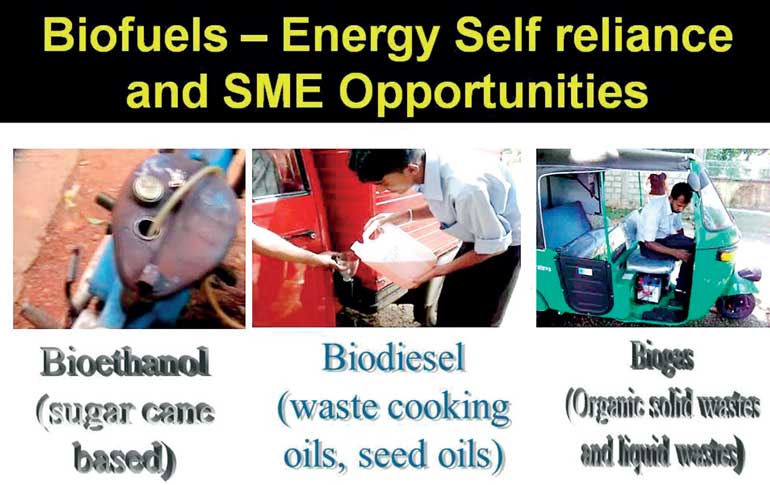 Mobility brought the world closer. Henry Ford innovated technically and Thomas Cook innovated on the business side and the world started seeing more of each other and distance places.

Roads were done, people took to streets and drive-in became the habit with everything from movies and eating to banking. This revolution is showing no signs of abating. We are measured by the car we own and in Sri Lanka this may be the most important possession – an ultimate aspirational asset! We treat our vehicle better than our bodies!

Graduating from going on foot to the cycle, motorcycle or scooter, three-wheeler, small car, big car and SUV is how someone may plan his or her upward journey. The stretched limousines are here too and one may be forgiven for thinking that when they get out of such a vehicle that is the best way to garner support to serve the masses.

While in some economies you may see this graduation to different mobility platforms in bulk, we still can witness the occasional bullock cart and very old vehicles still asking for their share of space on the roads. Thus the speeds vary, congestion hold supreme and we sacrifice quite a valuable part of our lives to spend on wheels!


Dizzy reading

Figures coming out of the Registrar of Motor Vehicles make for dizzy reading. The month of June has shown car registrations hitting an all-time record for Sri Lanka. The number of registrations in June had been 7,641 units, up from 6,018 units in May. The comparable number a year ago had been 2,256 units. Of these numbers a significant percentage had been brand new car registrations. The number in June had been 4,358 units, significantly up from 689 units 12 months ago.

Registrations have been across the entire spectrum of vehicles which includes premium brands and SUVs. Entrants are today recorded from hybrids and all electric vehicles too. Electric car registrations have been 255 units in June down from 361 units a month ago. However, the number had been just 10 units a year back, showing that people are becoming more interested in all electric vehicles despite the lack of charging infrastructure.

In the West some are predicting that in less than 20 years vehicles will be all electric, which definitely mean very good news to our respiratory system as vehicles are a prime contributor to this growing health problem. On the three-wheeler front, in June 11,349 units have been registered and two-wheeler registrations have been 30,222 units. While individual modes of travel have shown big numbers, the number with respect to buses had been just 188 units and that too down from 266 units recorded a month ago.

Data from the Central Bank also demonstrate the cost to the nation. Vehicles with a value of $ 477.9 m have been imported to Sri Lanka during January to May 2015 and stand as the second costliest import category. It has also been noted that the highest import expenditure growth had been with transport related equipment with an import bill of $ 439.5 million for the same period. Thus a nearly a billion dollars had been spent on getting vehicles and related equipment. Then only the filling of empty tanks with imported fuel will begin! I shudder to think of about the amount of treated water that is spent on ensuring spotless bodies too.


Balance of trade

I asked myself, do these numbers make me happy as a Sri Lankan? Affordability of the masses plus the penchant for vehicles aside, I worry over the maintenance of the fleet and the fact that we are seeing the ownership of an asset rather than the expected functionality. The nation is indeed having more wheels in motion than the population as private ownership is taking precedence over the public service.

Indeed when seeing the balance of trade situation, it makes one worry. Today we are seeing the export share of GDP falling. The exports from Sri Lanka cannot make us very much proud either under current times. As an example one of the major export crops, coconuts, brought home total revenue of $ 356.4 m in 2014, which is the annual performance. Compare the expenditure on the import of vehicles and transport-related equipment for just five months.

To get a product category to grow into a $ 1 b revenue stream, the effort required is significant. At present we have only textile and apparels and tea standing above the $ 1 b income mark. Yet the appetite for possessions is easily driving the expenditure to move above $ 1 b quite easily. This is an indication of the negative power of consumerism as well as result of unsound policies.

The worsening trade balance should ring warning bells and should galvanise some for action. However, the question remains, on what fronts? This is where the understanding and having a vision is called for.


Importance of forward planning

All our transport is dependent on imported fuels and the total bill for last year for fossil fuel imports had been nearly $ 4.5 b. A portion of this is also spent on generating electricity in power stations. Thus the entire transport fleet having no significant manufacturing in the country literally is run supporting various other economies.

Only poor economics can drive somebody to be happy over the amount of taxes and duties received from imported goods and hoping that the quantum will enable balancing books! Yes we should have transport but must always plan for systems that add strength to the economy rather than be a drain.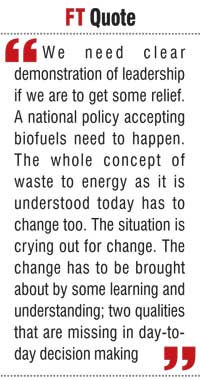 We run our system without any contingency planning in place. With Iranian crude now being allowed to trade, Sri Lanka can be happy as that removes a constraint to the Sapugaskanda refinery and with fracking turning the supply and demand picture globally upside down, it is not our actions that is giving relief to us but someone else's. We savour the favourable economics but without making use of the opportunity for forward planning.

It is not clear whether the user understands the gravity of our total dependence for our mobility. Are we to ignore the possibilities that we have in transforming this situation? When the food fuel crisis was present around the 2006-08 period, we at the University of Moratuwa demonstrated the following three pathways as the figure indicates.

The two-wheeler shown was driven using bioethanol. The two three-wheelers were fuelled by biodiesel derived from waste frying oil taken from a restaurant chain and the other was powered by biogas generated from food waste digested along with glyricidia leaves. All these three fuel sources are based on renewable and waste available locally. Again for the all-electric, sunshine beckons where you may integrate charging via solar energy. With all these options we are demonstrating the possibility of renewable powering the transport fleet.

However, the transformation is not as easy as demonstrating the opportunity. The required quantities have to be provided within the supply infrastructure and competitively too. This is where one should plan ahead knowing what one is doing and what one have. These are the ways we can work on for a favourable trade balance.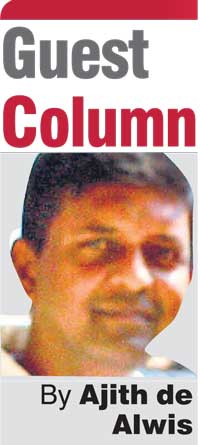 Bioethanol pathway

The bioethanol pathway targeting the petrol vehicles is interesting. The President has declared his intention to eliminate the dependence of the budget through the income of excise taxes. This pathway provides an opportunity to put words into deeds.

With transforming the distilleries to fuel ethanol plants, renewable biofuels can be provided to a portion of the fleet. This would mean saving foreign exchange and boosting the local economy as money is pumped into the local economy. The country focusing on self-sufficiency in sugar would mean significant production of molasses, which can be further driven to produce bioethanol. Ethanol in vehicle engines is a better fuel than ethanol in the human body.

There is the story about a US manager who asked a young visitor to come to the window and think about the view of traffic below. His question had been: "Do you see how many foreign cars are on the road?" The young man's answer: "I see more of them every day, and I suppose that's because they are more economical and they last longer."

The US manager had shown his concern over the lack of quality in their cars, driving people to switch their allegiance over to a foreign-made car. The story in our own way is rather different as all cars and vehicles to us are foreign made. Thus each vehicle and each component that is coming is affecting the trade balance as we just do not have comparable products leaving our shores to satisfy an external demand.

We need clear demonstration of leadership if we are to get some relief. A national policy accepting biofuels need to happen. The whole concept of waste to energy as it is understood today has to change too. The situation is crying out for change. The change has to be brought about by some learning and understanding; two qualities that are missing in day-to-day decision making.


[The writer is Professor of Chemical and Process Engineering at the University of Moratuwa, Sri Lanka. With an initial BSc Chemical engineering Honours degree from Moratuwa, he proceeded to the University of Cambridge for his PhD. He is the Project Director of COSTI (Coordinating Secretariat for Science, Technology and Innovation), which is a newly established State entity with the mandate of coordinating and monitoring scientific affairs. He can be reached via email on ajith@cheng.mrt.ac.lk.]