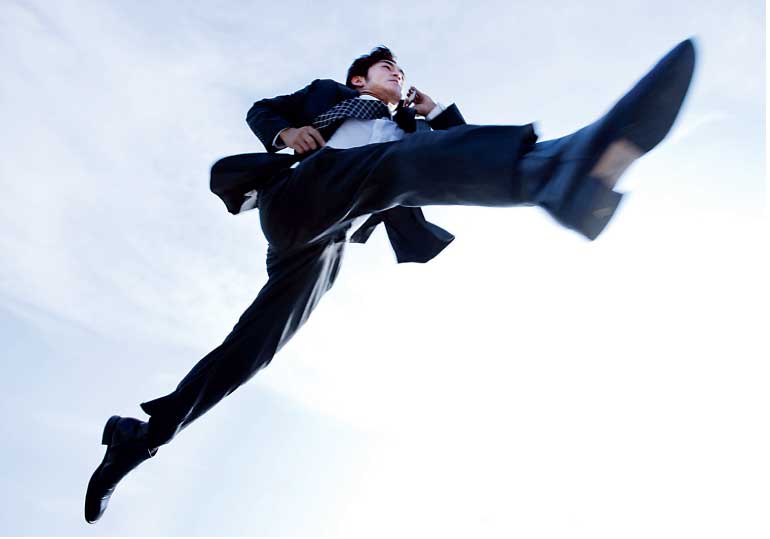 The nation is awaiting a delayed cabinet reshuffle. The expectations are high that there will be better delivery in terms of ensuring an integrated plan of action towards socio-economic development. As it has been often deliberated in professional circles, a clear rationale for choices of picking people for key positions, particularly in the public sector is required. Do we see the basis of selection more as competencies or as connections? Let me attempt to be constructive as much as possible.
Overview
The choice of connections over the competencies has been a perennial issue in the local political arena. There was a time when kith and kin of those who are at the helm appeared to be the favourites, with regard to filling the key positions. Has that custom really changed with the regime change in 2015? Or has one set of loyalists have been replaced by another set of loyalists with same basis as the selection criteria? Is it a case of consolidating power in offering powerful positions to favourites irrespective of their potential to perform? Such questions pose several points to ponder.

As the Indian media reported some time ago, the Modi government in its very first order, issued on the day he was sworn in prime minister, has barred ministers from handpicking 'personal staff'. This was unprecedented and showed Modi's intent to ensure that none of his ministers fancies a 'hidden agenda'. No one, not even Indira Gandhi, went to this extent to keep a check on ministers from overstepping their briefs. It also brings to an end the 'appointment' of family members as personal staff, which has been a practice with many a minister over the years. Whether this break-away action has been successful is worth investigating.

Can we say the same thing about Sri Lanka? I leave it for the readers to judge. One may argue the fundamental right of a relative of a politician to gain a key position, when he or she is having the required qualification. The harsh fact is the neutrality and non-biasness the public is expecting from such positions. For me, the appointing authorities have to be sensitive in avoiding any possible misconception when appointing close relatives. A more professional and ethical approach would be to abstain from occupying such positions if you are well aware of your connections and possible negative perceptions that might arise.
Competencies vs. Connections
I see a Human Resource issue at the macro level baffling the national leaders. How to pick the right person to the right position, especially with regards to the key ones from a national perspective is essential. We have already seen some displeasure expressed by a section of the public through social media about certain appointments.

It is pertinent to mention what David Oglivy, the advertising tycoon, had to say with respect to hiring: "If each of us hires people who are smaller than we are, we shall become a company of dwarfs, but if each of us hires people who are bigger than we are, we will become a company of giants." In order to hire people with potential, the hiring process has to be professionally designed and

executed.

Selection decisions can have far reaching implications. Hiring is one of the critical people functions of any organisation. In the traditional jargon, it is known as recruitment and selection. Recruitment deals with getting enough applicants as a potential pool. Selection deals with picking the best from the pool. That's where the matchmaking becomes significant.

I would argue that there are triple fits you need to ensure in selecting the right candidate to a job. For me, they are T – T fit, P – P fit and I – I fit.

T – T fit is the first fit a recruiter would look into. It stands for matching tasks with talent. This essentially refers to technical dimension. Any key task requires specific talent. Take a sales job for an example. Tasks associated with meeting customers require the talent of caring communication. Talent is now more often used as a bundled word for knowledge, attitude and skills. Prof. Dave Ulrich in his recent work, referred to it as a combination of competence, commitment and contribution. Whichever the way you describe, there is a dire need of it.

There is an acute gap between 'required' talent and 'raw' talent. The market is abundant with raw talent, especially with school leavers. Are they geared to a demanding job in a target-driven environment? Sadly, the answer is no. We teach complex subject matter but not how to gain confidence. Job-orientation in the academic courses has been recognised as important only of late. That is the way to overcome talent drought.

P – P Fit is the fit is the fit between person and the position. It goes beyond the talent level. Primary focus here is psychological. Overall fit with regards to the personality of the individual and the key expectation of the position he/she is supposed to hold.

Let's be clear about personality. The term originates from the Latin word, persona, which means a mask. In ancient Latin theatres, a mask was used to represent a character. In other words, it is what you show to the world, by way of your words and deeds.

There are a variety of ways of looking at personality. It is the particular combination of emotional, attitudinal, and behavioural response patterns of an individual. The point I want to make here is simple. Different personalities suit different positions. An outgoing, talkative and a friendly person would be more suited for a sales position, whereas a quiet, thinking and analytical person would be better in handling a laboratory position.

I – I Fit is the fit between the individual and the institution. Essentially it checks the fit between the prospective candidate and the 'surroundings'. It can be the culture, climate or the overall style of management. Thus we can see the socio-cultural dimension in focus. As I have seen many times high performers in one setup would end up being lousy performers in another setup. This is sad but significant, in ensuring the long term wellbeing of people.

In order to ensure the triple fits in all key positions, you need to think and act like leaders and not like laggards. Of course, their selections to key positions will also result in creating leaders or laggards.
Leaders and Laggards
Leaders should be performers. They practice what they preach. They inspire, influence and instruct in such a manner to initiate result-oriented action. In contrast, laggards are passengers. They hamper the progress by being lazy and lethargic. Indecisiveness resulting in inaction is often common in their approach.

Do we see more leaders or laggards? The answer lies in the results they achieve. It is better to light a candle than curse the darkness. Living with leaders and laggards leave us less number of choices for achievement. Leaders have to be far more effective to overcome the ineffectiveness of laggards.

Servant leadership is perhaps, one of the most ancient forms of leadership, aptly found in all great religious founders. When you consider the five hundred and fifty Jathaka stories, more than 50% of the time, Bodhisathva is portrayed as a leader. In some cases, as a one who serve others. In brief, a servant leader is a servant first. The simple motto is service first.

Jesus Christ washed the feet of his disciples and requested them to do so for the others. It is a true demonstration of servant leadership. There are instances from Prophet Mohamed's life too where the servant leadership characteristics could be found.

The fascinating point here is that the servant leader appears as a 'leader breeder' in developing his/her followers to serve others. As in the case of several management concepts, the west "branded" the servant leadership. Robert Greenleaf, a scholar from USA gets the credit for documenting the features and facets of servant leaders.

Servant-leaders achieve results for their organisations by giving priority attention to the needs of their colleagues and those they serve. Servant-leaders are often seen as humble stewards of their organisation's physical, financial and most importantly, human resources.
Servant Leaders vs. Subservient Laggards
Servant leadership is seen as an obligation to help and serve others. Openness and persuasion are more important than control. It reminds me what Prime Minister S.W.R.D. Bandaranayake told the nation. The prime obligation of the man is to serve the mankind. This offers fresh insights about our traditional leadership hierarchy. Instead of looking up to see how your boss is doing, you should look in front to see whether your customers are delighted or not.

Subservient laggards do the contrary. It is frustrating at times to see them in abundance in offices that are supposed to serve people. Seeking personal glory instead of serving the public has become a painful experience for many.
Way Forward
The often quoted maxim echoes in my mind. "Those who serve deserve leadership." Living with leaders and laggards is not comfortable. Yet, it is the reality. Transforming laggards to leaders is not so easy. Yet, it is necessary. Recognising and rewarding true leaders is one key step towards sending a clear message to laggards. This is true for organisations and nations alike.

It reminds me what I learnt from my 'alma mater': "Disce aut Discede" in Latin meaning "Learn or Depart". I think we need to interpret it in the contemporary public domain as "Perform or Depart".
(The writer can be reached through director@pim.sjp.ac.lk, president@ipmlk.org, ajantha@ou.edu or www.ajanthadharmasiri.info).