DEAD AND ALIVE – The ghosts of a generation of lost journalists still haunt the corridors of power today. Their deaths, or abductions, or disappearances, may have taken place under a previous government's myopic watch. True enough. However, the 8th of January socio-political revolution-in-waiting rode into power championing their cause – truth with justice, penalties for the perpetrators. Be that as it may, with two months to go to the second anniversary of the coalition on which day an iconic editor's 8th death anniversary will fall on the same day this administration beat the regime at a historic poll, the jury is still out on whodunit.
In the old days, editorials were written by men of letters and read by everybody. Today, they are written by just about anybody, and read by no one. Somebody might think it's time to take stock of this situation; but nobody will… because no journalists are being killed these days. It's official: law and order has been restored to our late great democratic republic: risen like a phoenix out of the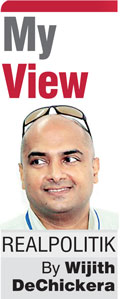 ashes of an incinerating civil war.

I'm not being facetious. Or, if I am, the joke's on me. After all, I too rejoice with the rest of my dwindling tribe that Sri Lanka no longer features on a well-known 'impunity index' concerning slain scribes. That is to say, the New York-based Committee to Protect Journalists (CPJ) only last week announced that the once battle-beleaguered island-nation's name has been removed from its Global Impunity Index (GII). GII is published annually, reflecting the number of unsolved journalism-related murders over a ten-year time… and CPJ has registered 'only' four such cases in our isle in the relevant decade – thus us being dropped from the index.


But

Being released as it was on 2 November – the 'Day to End Impunity for Crimes against Journalists' – Sri Lanka's elimination from an odious list would seem (superficially, at least) a salutary development. Perhaps one interpretation could be that our once war-torn country is finally beginning to transition from a post-war to a post-conflict milieu – as maybe it should have done sooner than later.

Another may be that the imperatives of transitional justice are raining down showers of blessings: washing out the ugly stains on the face of our scorched earth; whereby X no longer marks the spot wherein an iconic editor was slain or an idiosyncratic cartoonist went missing. Maybe the censored, censured, Sri Lankan media are being vindicated in death as they demonstrably weren't in life. In the limit, their lives were not lived in vain, then… if the international evaluation truly represents a really commendable reality on the ground.

There are reasons to be cautiously optimistic. Certainly, the figures reflect the smiling face of an emerging sunshine story.

# Only four unsolved cases between 2006-2016. (There were 14 killed by unidentified assassins from 2000-2016, not including those slain in war zones or city-bombings – if these are included, the total is 19.)

# One arrest in a high-profile case… One exhumation in the same…

# One suicide by an alleged editor-killer, three bailing outs in two high-profile cases. (Hmm, the sun may have gone behind a cloud in that case.)

Let's not forget, also, that there are other facts and eventualities which rarely make the news, let alone commentary, and that which still sit like skeletons at Sri Lanka's festive 'freedom of the media' feast.


Twas ever thus

For one, the most egregious cases of callous crimes against editors under a previous regime remain unsolved. The alleged criminals roam free, un-arrested, save some blatantly low-profile suspects. The criminal masterminds behind the assassinations in broad daylight are still at large, and strut and fret their petty hours upon our political stage – save some who are presently, perhaps temporarily, under lock and key on spurious or non-related charges.

For another, the most outrageous allegations (made against powerful mandarins and military leaders in a past dispensation – namely, that key figures the defence establishment, in general – had a lion's share in the culpability) continue to echo in the corridors of power. But no one remembers those charges anymore. Because the powers that be are marshalling their troops strategically and seating their tactical champions in high places to field them for another forthcoming battle: Once and future elections – a war far more important, perhaps, to win than a skirmish in a forgotten wasteland? And the erstwhile champions of peace with justice, truth with freedom, liberty with responsibility, ad infinitum, ad nauseam – euphemistically known as 'good governance' – think it not only nice, but necessary, for the survival of their form of the emerging republic. While a naïve public lap it up as normal or natural! While it is actually a nasty form of war continued by other means!

This is realpolitik, pure and simple. Even if, under the rule of men entirely effete, realpolitik is rarely pure and never simple. Note today that this government is doing the same as – and maybe more of the same, as it stays at the helm of governance for longer – that which it challenged and condemned under the former administration. (Which it castigated unmercifully when in opposition! Which is part of politics being not only 'the art of the possible' but also 'the art of the permissible' package!) Note the alarming similarity in authoritarian grandstanding, jobs for the boys, sweeteners for those un-flushable supporters, sleight of hand in international relations and sovereign agreements between governments that cannot be wished away like last year's resolutions. (Think of China and our South, and the Finance Minister's flippancy in reassuring us that he holds that portfolio for Sri Lanka, not China!)

That the leadership of the (recently, precariously poised) coalition has also mouthed the customary platitudes this week about the respective allies not desiring to destroy each other politically leaves a familiar taste in the mouth. Here bile and choler – the public's melancholic votive offering then against a brutal regime past – has been effectively replaced by phlegm – the people's present vomitus as a response to a more sanguine situation now. That is to say, we might have hated the former government's proud and boastful antidemocratic ethos; but we cannot quite bring ourselves to actually like the incumbent administration's bumbling liberal republicanism – even if it brings us, the media, some modicum of liberty.
So hasten slowly

So I'd hesitate to sings paeans of praise to the powers that be these days for their enlightened attitude towards the media. There are miles to go before they – and we – sleep, and many promises as yet for them to keep. Lasantha Wickrematunge sleeps with the fishes; ye gods only know what became of Prageeth Ekneligoda; Keith Noyahr and heaven realises who else languishes in the Sri Lankan media diaspora, in self-inflicted and anonymous exile. How can we sing the songs of Zion in such a state? Why don't the exiles return, or wish to make their whereabouts known? Is all as well under the rule of men and mandarins entirely great – as they can or do claim – when the law of the land and the lies of its rulers are still mightier than the sword of wordsmiths?

Do you think media are sufficiently free and instrumental enough as an agency for truth-telling in a nation-state where war histories are written by conquering generals? (Vide Maj. Gen. Kamal Gunaratne's no doubt factual and revelatory volume 'Road to Nandikadal'. Seems that not only is war too serious a business to be left to generals, but also journalism too sacred a duty under democracy to be left to writers and editors.) Why has no serious journalist of our generation attempted a compendium of the war years from the 13 ambushed at Thirunelveli to the 1 dead in Nandikadal? Good to know whether it is a lack of information, access to sources, or a sense of the ongoing impunity against truly investigative journalism that stays the hand of hamstrung probers and askers of embarrassing questions. (Sorry to see, by the way, that another 'lost generation' – lost to us their peers – of genuine Sri Lankan scribes with the nous to essay a historiography of the land of their birth, residing and working overseas penning frothy feature pieces on foreign persons and events…)

I'm happy we're no longer on the CPJ's GII. But I'll hang up my boots and dispense with the pesky pen and pestilential inkpot when Lasantha's murderers, Prageeth's abductors, Keith's torturers, Taraki's killers, et al., are brought to book… and not a 'Day to End Impunity' before it. We also serve who only stand and wait… for the mask to fall… and justice – with truth and peace – be done…