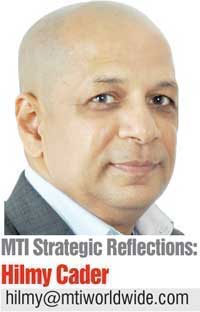 Sri Lanka's economy is in desperate need for a strong FDI pipeline. The first step would be to have a compelling and globally competitive 'Country Value Proposition' (CVP) – which should simply answer the question 'Why make in Sri Lanka?' So, what is Sri Lanka's CVP?

Once we have got the CVP sorted, we need to look at the end-to-end process from an investor's perspective (NOT from a BOI, EDB or GOSL perspective). The one-stop shop is one way to ensure this, but focus should be far more on its practical activation.

How about locking up all the relevant Line ministers and their senior staff in an office and let them face the real investor and find speedy, practical solutions? Maybe even a reality TV show!