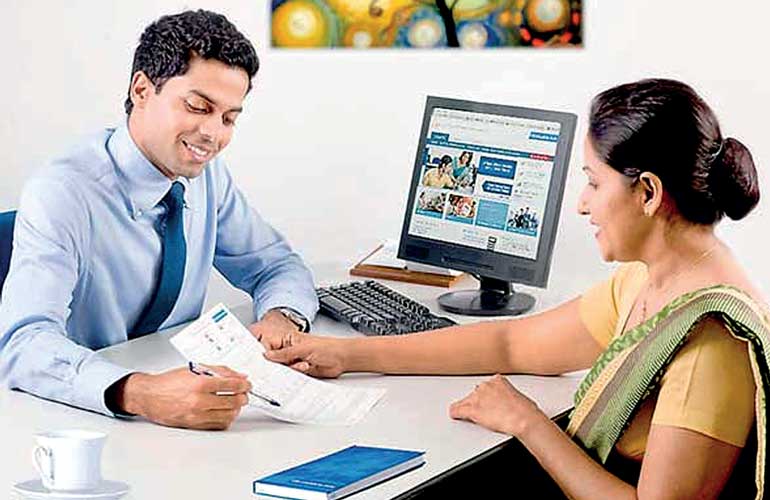 Emotional maturity needs conscious training with self-evaluation
Rough 2017

Sri Lanka is currently challenged with a very rough business economy with the stock market reeling for the eighth week in a row whilst the Business Confidence Index is at its lowest since November 2013, which indicates the volatility in the market.

If we analyse the Consumer Confidence Index from a low ebb of 46 which was the lowest point the country has seen, it has picked up marginally, whilst the weekend media reported that FDI performance in 2016 is lower than 2015 due to the instability that exists in the political economy which is very sad for Sri Lanka given that the country voted for change on 8 January 2015.


Emotional maturity?



Given the above challenges we are up against, the focus is on how corporate Sri Lanka can ride the wave so that we can make Sri Lanka a better place in the years to come. On this front the latest research being released from top global business schools is the ability to be emotionally strong.

Those who have emotional strength can withstand the turbulence and achieve success, not as an event but as a journey. The mentally tough understand that emotions are the drivers of motivation, and hold the awareness of how tough it can be to harness emotion. Emotions can move us in the right direction, providing the emotional strength to handle uncertainty and manage teams to drive growth in challenging times. Let me pick up the key traits of emotionally strong business leaders.


1. Not seekers of acceptance

Emotionally wealthy people are sure of their personal value and do not feel the need to audition for the acceptance and approval of others. They never have the "pick me, pick me" attitude. The emotionally wealthy do not need attention because they are fulfilled from within as a by-product of their achievements and unceasing hard work in all areas of life. This is why we seldom see the top corporate executives of Sri Lanka in the cocktail circuit or in glossy magazines, just to explain the point.


2. Deep inner strength

The emotionally wealthy have a deep inner strength. They are aware that as they become more successful, they will encounter a host of mean, jealous and cruel people. The more motivated to change the world, the more they seek to succeed, to make a difference in the lives of others and reach their full potential. Being their own source of power, the emotionally wealthy are aware of these people and are persistent in controlling their reactions to them.

If I am to single out the apparel and textile community of Sri Lanka, it re-energised and reinvented a business model when GSP+ was lost some years back. Today, the industry can target 10 billion dollars given that once again GSP+ seems to heading Sri Lanka way post the two-month debate in the EU Parliament.


3. They don't get bitter

Emotionally wealthy individuals do not make time for blame or criticism. They let go of resentments because resentments hold them back. Staying resentful keeps them stuck in situations that have passed, and therefore, staying bitter is treated as a complete waste of energy. If someone else holds resentment against them and will not let go of the grudge, they move on from these people. Emotionally wealthy people waste no energy trying to prove themselves to someone unwilling to accept it. Emotionally wealthy people look forward. They don't get bitter, they get better.

To me the best example is the tourism sector that keeps getting battered even after the 30 year war. The recent being the 28% tax structure in Budget 2017. But the industry keeps innovating and restructuring to the macro economy. It will sure be a five billion dollar industry for Sri Lanka in the near future.


4. They love what they do

Emotionally wealthy individuals do not compromise who they are or what they believe in for anyone. They do what they do in life because they love doing it. They are not inclined to slow down, change or stop being who they are for couch critics who want them to be less. They are clear that it takes a small mind to criticise a brilliant one. The emotionally wealthy stay clear of those who try to dim their shine. They remain unwaveringly true to their larger purpose.

To me the best example is the tea industry of Sri Lanka. Its resiliency is amazing, but a word of caution. The industry will snap if it does not address the key issues like the weedicide issue, the five hectare acre diktat and making the RPC contractual agreement is sustainable in the long run like a 66-year-old lease to ensure replanting space.


5. Love themselves

Those who love themselves understand who they are. They are not afraid to go after what they want. They patiently work through fears and self-doubt. These extraordinary people believe that all they do in life will be demonstrated through their desired results. These exceptional individuals choose the strenuous life and do not fear the ambitious journey or the deep commitment it takes to be happy and successful. They take great pride in their struggles, as well as their contributions. The emotionally wealthy choose faith over fear.

On this front the export community of Sri Lanka always invests in the business in hope of stronger, stable policymaking by the Government. But sadly the results show a different picture of the Government in power.


6. They work hard

For the emotionally wealthy, true mastery, lasting success and deep happiness can only come through hard work, real sweat, real challenge and through surviving real storms. They accept that life is difficult, and because they embrace this truth, they are able to transcend it. The emotionally wealthy put responsibility before leisure and choose kindness over rightness.

Whilst this may be correct for a troubled industry like the IT/ BPO sector of Sri Lanka, today the real issue is the lack of talent even though the Ministry of Labour intimated over 300,000 youths are unemployed post-graduation.


7. Do not expose themselves

The emotionally wealthy do not expose themselves to people who discourage or demoralise them. They deliberately keep the company of others who are also driven, inspiring, honest, committed and going somewhere special in their lives. Energy is contagious and the emotionally wealthy are discerning of the company they keep, staying clear of negative people. This is a tough challenge for corporate Sri Lanka given that media in Sri Lanka is negative in nature and that's the key selling point.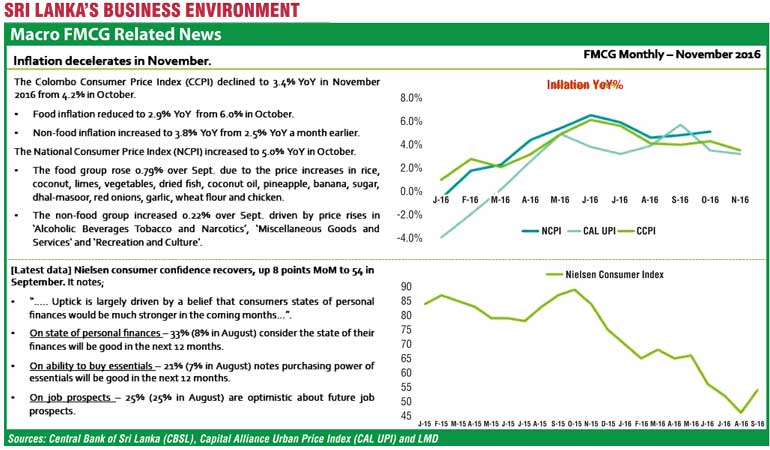 8. Face reality

Emotionally wealthy people aren't afraid to be real or to be vulnerable. They have the courage to show the world who they are. They let people in because they know all good relationships are based in the qualities of openness, honesty, authenticity and integrity. There are no guessing games with these exceptional people.

Top organisations in Sri Lanka, be it Brandix or MAS, practice this as a HR policy with their top management on career progression and succession planning.


9. Traction all the time

Emotionally wealthy people cannot wait to get up in the morning. They never take life or opportunity for granted. There are no thoughts of laziness in the minds of these great people, rather they are consumed with an internal sense of urgency and enthusiasm to be ready, to get started and to make results happen. Companies that offer share options to their staff instil this behaviour through ownership rather than demanding this.


10. Being a corporate athlete

The emotionally wealthy know the importance of taking the necessary time to refuel and care for themselves. They understand the value of unplugging from the world of action and excitement. The best example is the fitness crazy Sri Lanka we see at Independence Square daily and the gym culture that is getting very popular. The executives of today are corporate athletes and they practice this daily.
(The author was the Chairman of the Sri Lanka Export Development Board and the Sri Lanka Tourism and currently he is the Chairman/CEO of the Rs. 30 billion retail chain in Sri Lanka. He has twice won the Best Marketer Award in Sri Lanka.)