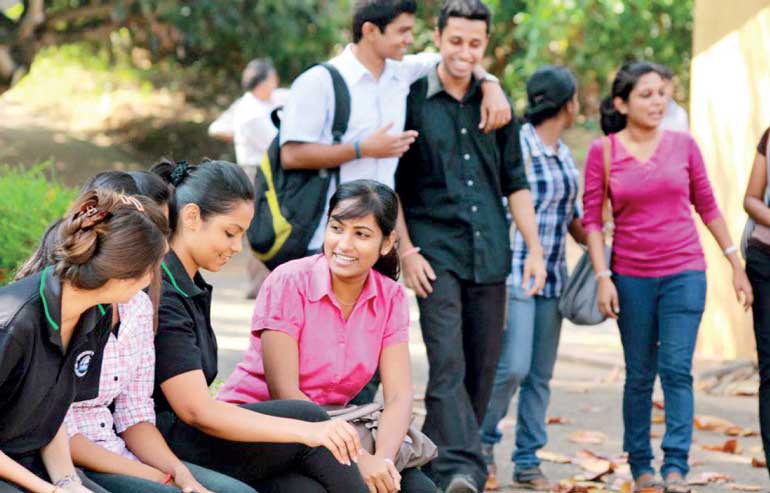 The Budget for 2016 targeted a substantial increase for education with little attention paid to systemic changes
The separation of tertiary education as higher education and technical/vocational education is found across the world, but the new trend of youth preferring the academic track even in countries with well-developed and respected technical and vocational education and training (TVET) systems has led to a soul searching by TVET providers and policymakers.

As Jon Wakeford (2015) asserts "In UK, the vocational route, troublingly, is still seen as the poorer sister. Even when children are seven, 97% of their parents aspire for them to ultimately attend university."



In Germany, the home of the TVET gold standard, TVET providers too are concerned about the trend of more and more young people choosing university over TVET (German Office for International cooperation in Vocational Education and Training, 2015)

In South Korea, students continue their studies after school till even midnight in tuition classes which are infamously known as Hagwons tutoring student for university admission examinations, while the government imports labour to fill their factories.

In Sri Lanka the vocational-academic divide has been long institutionalised into a new caste system. A raw MMBS graduate expects to draw a higher salary than a senior nurse, no matter how distinguished the nurse. Doctors, nurses, midwives are organised into a feudal hierarchy. Engineers and engineering diplomates who have migrated from Sri Lanka to Australia, as the story goes, apparently are so segregated in some cities that they worship at different temples.

As we shall see later, the new caste divide has serious economic implications and it is opportune for Sri Lanka to learn from experiences world-wide and make adjustments. The adjustments should not require big policy changes by government because inaction or low levels of action seems to be the mode of operation for the present government in all aspects of education. What is proposed here are structural adjustments that can be brought about by Inter-Governmental Organisations (IGOs) like the World Bank with financial inducements.

The World Bank has been supporting human capital development in Sri Lanka since early 2000 or before. One quarter of the currently-funded projects valued at $ 1,322 are targeted for the development of early childhood, school education, TVET and higher education sectors. The bank is limited in its role in that it has to work within bilateral agreements with the Government to provide loans in areas where the Government's and the bank's objectives overlap. More often than not the result is a dull set of programs that puts money into existing systems that are designed for failure.


Systems designed for failure

A mantra in diagnostics offered by IGOs is "education systems are not equipping people with the skills they need" and they put more and more money into existing education and skills delivery institutions. They should note that the real issue is that our education systems are not equipped to deliver.

Our educational systems have evolved over time to fail most of the youth. Take the case of 350,000 or so who entered school in January of 2003 at the age five or more. By January 2016 they have all turned 18. Take a guess as to how many would have turned 18 without a GCE (O/L) certificate which is considered the basic qualification for most opportunities. Most likely you estimated low. The answer is 50% or more. This is the sad state of affairs after maintaining a network of public-funded schools across the country for nearly 70 years after independence.

The crux of the problem is the public-higher-education-centric nature of the education system. The curricula and examinations from K-12 are designed with the objective of higher education at a public institution, with little accountability from any of the public institutions serving the K-16 years of education.

Our decision making bodies are manned by those emerging from higher education institutions who fail to appreciate the fact for the majority of youth in this country or for the small and medium enterprises that can create employment for them, a university education has no meaning.


Aspirations-reality gap

An important statistic which is often overlooked is the distribution of currently employed persons, by occupational category and country, published by the International Labour Organization (ILO). According to the latest available statistics, employed persons in Sri Lanka were distributed as Professional/Senior professionals; Associate professionals, clerical or service workers; skilled workers and Elementary occupations at 12.7%, 18.5%, 38.7% and 26.6%, respectively.

Compared with, say Malaysia, a country at a higher development but not too high as to deter comparisons, we have more unskilled workers in elementary occupations and fewer associate professionals, etc. What the labour market needs for the next stage of development is people for associate professional, clerical or service work requiring no more than two years of post-secondary training, but the aspirations of the youth and families are for a degree. This is a mismatch that needs to be understood and addressed.

As reported by Wakeford (2015), in a survey of youth in UK they said that they prefer degrees to vocational qualifications because they (1) feel a degree would bring better salaries and (2) they want the campus experience. These are valid reasons.

Need better systems,

not more funds

The Budget for 2016 targeted a substantial increase for education with little attention paid to systemic changes. In early childhood education or school education, a simple systematic change is to truly devolve administrative functions to provinces as per constitutional mandate, and create conditions where provinces compete with each other to reach benchmarks set by Central Government.

In tertiary education, creating competitive conditions would be trickier because we have private or public institutions charging fees having to compete with free-of-charge institutions which will always have a supply of applicants no matter what quality. One solution might be to offer free-of charge two-year post-secondary diplomas for all with optional for-fee top-up degree programs.


Two-year diplomas with built-in degree paths

Current diploma programs are designed ad hoc and exploit youth who aspired for university but missed admission by a few marks. The four-year HND Diploma in accountancy offered by what is termed alternative public higher education system is case in point. UNIVOTEC is a vocational university set up for those in vocational track to acquire a degree, but, those who follow 3.5-4 year programs in a technical college have to spend another 3-4 years of study to acquire a BTech or a Bachelor of Technology degree.

Would it not be better to offer built in BTech pathways to all diplomates? If the first two years can be offered free to all who qualify for higher education, the top up degree qualification can be offered for a fee. Currently, the Open University offers a BTech degree, but puts too many obstacles in the way of those enrolled. Diplomates need multiple pathways which are pre-articulated.


A qualifications authority offering a menu of tertiary options

In UK, the Qualifications and Curriculum Authority which functioned under the Department of Education has been re-established as Ofqual or Office of Qualifications reporting directly to the Parliament. This organisation maintains the National Qualifications Framework and serves as a regulatory body for all qualification excluding the higher education qualifications.

In Sri Lanka, there is no parallel organisation, but the starting point, the Sri Lankan qualification Framework, is a sorry document developed by academics for academics. There is a need to reclaim that framework by a suitable authority outside of the higher education system and to make it a framework that works for all types of tertiary qualifications.


Youth Service Council as a clearing house for all youth

The National Youth Services Council established by Act 69 of 1979 is the brainchild of the present Prime Minister then serving as the Minister for Youth and Employment. Politicisation weakened the institution during the last decade, but it has been rejuvenated under the new Government. Its role is to guide youth towards success by career guidance, leadership training and other support services.

If all youth turning 16 are registered by the YSC, it can serve as a clearing house working in partnership with a Qualifications Authority to inform, supports and guide each and every young person to aspire for least a two-year diploma which may have varying degrees of vocational to academic characteristics and pre-articulated pathways for a degree or a professional charter for anybody who wishes to go further.