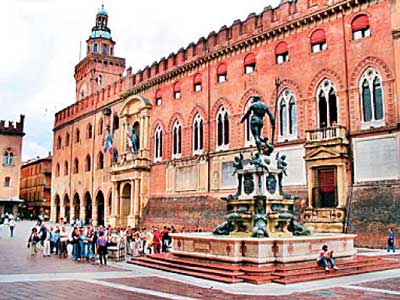 W.A. Wijewardena in his Daily FT column on 27 June questions whether the UK Universities and the research sector is the biggest casualty in the aftermath of Brexit. Apart from the financial implications, if Brexit is a sign of a trend towards more closed borders, it is indeed a bad development for universities.

The original term Universitas as used in the first university in Bologna meant a community of scholars. Universality was also implied, because these communities were made of students from different nationalities who found a need to band together to protect themselves from hostile locals in what were known as town-gown conflicts.

Governments have taken over the funding of universities, but the universality of the institution has remained. In the US, state universities are funded by each state, but one third of their budgets come from Federal research grants. Federal funding is essentially how state universities balance their local obligations with their global mission.

Demand for skills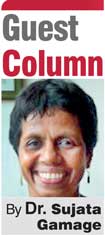 For countries in the European Union (EU), the European Commission has been the equivalent of the federal government for state universities in the US. The EU research pie and the student pipeline is much bigger and allowed competitive UK universities to benefit from the largesse. But, with the success of the Brexit campaign, the universities in UK will be more localised the old town-gown tensions will remerge. As universities look for answers, they would be tempted to demonise the Brexiters, but they should heed the words of the philosopher President of USA.As President Obama said in an interview with the Bloomberg news channel:

"The issue is not resentment or class warfare or that somehow we want to level everybody down rather than lift everybody up. The issue is that, if in fact automation and globalisation do have a tendency to create vast wealth and opportunity for a very small, highly-skilled set of people and have a tendency to create a larger and larger group of folks who feel redundant in the economy, and if you don't pay attention to that, then people will rightly resist. They will understandably say, 'I am not getting a good deal here.'"

Universities might interpret Oba's comments to mean that they should expand higher education to give more opportunities to more individuals, but that would be a self-serving interpretation. More important is to take a realistic look at the real demand for skills in the economy and see how universities should respond. As early as 1991, Robert Reich talked about the emergence of symbol analysts and armies of routine producers and in-person servers. Symbol analysts identify, solve and broker new problems. Routine producers work on production lines with minimal customer interaction, while in-person servers serve in personal service industries such as restaurants, hotel and hospitals.

In more recent times, as Hugh Lauder and others note, there is an increasing supply of graduates who aspire to be symbol analysts when the world needs only so many symbol analysts for many more routine producers or in-service personnel. As more people gain the qualifications previously required for professional or managerial jobs, and if the number of these jobs does not expand to meet the supply of qualified people, the exchange value of the credential weakens leading to credential inflation.

Corporate sector's role

Universities are trapped in a problem of their own making. As long as there is pressure from the parents for credentials, politicians will be forced to open more universities, though the market demands more in-person servers requiring lesser qualifications. Universities have benefited without being the honest evaluators that they should be. When credential inflation happens and graduates are not getting the wages they expect, governments are demanding accountability from universities. Now it is too late for the universities to solve the problem by themselves. The corporate sector has to play a role too. As Obama suggested to the corporate sector:

"You know, if I am a CEO in a boardroom right now, I should be thinking about, how do I make sure my workers are making a decent wage? And if I'm a shareholder, that is something I should be paying attention to, too, because if you're not, that's when you start getting the kinds of political pushback that you're seeing here in the United States. That's how you start getting a Brexit campaign. Over time, you'll strangle this goose that's been laying you all these golden eggs. Share the eggs."

He is essentially saying that we need to narrow the salary differential between symbol analysts and routine producers and in-person servers. In fact, the critical issue in human capital development in the 21st century, I believe, is not about making more symbol analysts, but bringing down the gap between the symbol analysts and routine producers.

The medical field is a good case in point. A radiographer who works in the hospital and does a combination of routine producer and in-person server work taking radiographs of patients, has to get to work in reasonable comfort and get home in reasonable comfort to a home of reasonable comforts. His/her human needs are no different from the symbol analysts, the doctor who reads the charts and prescribes, but the radiographer gets paid much less than the doctor.

Crowds are pushing at the gates

This differential has not gone unnoticed by society at large. Earlier, privileged groups used credentials to keep the masses out of symbol analyst positions. Now the crowds are pushing at the gates. They have learned that, with enough support, their children too could become symbol analysts.

In Sri Lanka, for example, families are willing to sacrifice all other comforts to feed, clothe and pay for tuition for their children well past school age, with the hope of getting them qualified in medical, engineering or other lucrative professions. Parents are often willing to play the lottery for higher credentials at the risk of a child's happiness of even health.

Ina more positive future scenario, parents would not make the unnecessary investments because routine producers or in-person server work requires some symbol analytic skills and pays decent salaries and carries prestige. Only those are committed to perform will aspire to be symbol analysts because monetary rewards for such jobs are not that huge. A new mantra could be: "To all, the abilities they can master, and to each according to performance."

Here both the radiographer who takes the radiograph and provides an in-person service and the doctor who interprets the radiographs and also performs and in-person service, but at a higher level, will be rewarded for how well they perform and the level of skill they bring to the job, irrespective of their credentials.

Is this another utopian ideal like the communist society where the mantra was: "From each according to his ability; to each according to his needs"? I don't think so, but I am not sure either. We need lots of heads put together to respond to the two challenge posed by Obama about alleviating the fears of globalisation by the average citizen and reducing the wage differentials between, say, symbolic analysts and others. If universities are interested in their survival, they need to address such policy relevant questions with more vigour.