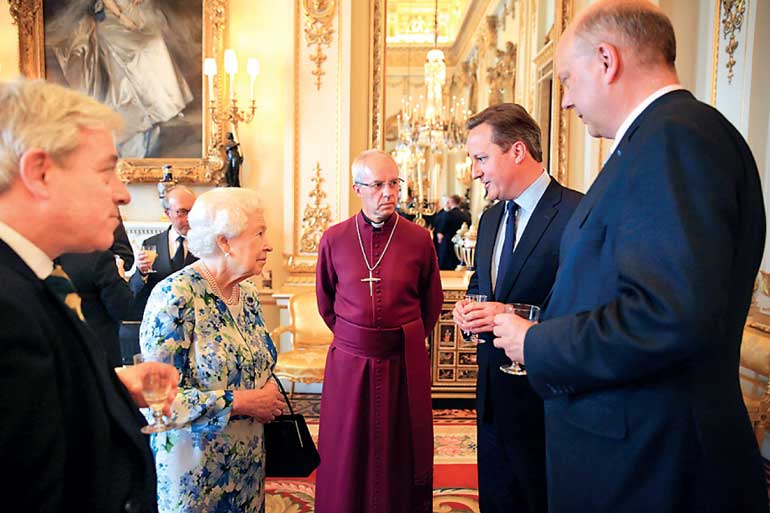 The London 2016 Global Anticorruption Summit (GAS) may have supplied practitioners of the classic island defence of retreating to the high moral ground when under attack with fresh inspiration and ammunition to ward off hostile media trying corruption cases in the press
These days, I can't pick up a paper without spotting the C word. At home, the government is turning the screws on allegedly corrupt officials of the previous administration. Abroad, the ostensibly least corrupt countries are hosting anticorruption summits. Online – in that far country called Facebook – social media hacktivists debrief gobsmacked global citizens about the most corrupt countries in the developed world. Corruption is the new Kim Kardashian. It's breaking the internet.


Abroad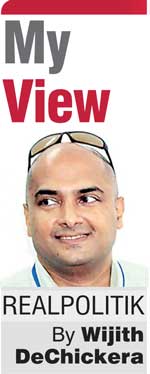 Tumescent interest in the matter at hand – C, not KK – had its most recent renascence in the ostensibly least corrupt country in the world: the UK. Under-fire British premier David Cameron decided to host a global anticorruption summit. The timing of the highfalutin confab didn't go unnoticed or uncommented on by cynics planet-wide. That Britain's PM opted to fight the fire of criticism with the fire of consolidation didn't surprise them in the least, given how much Cameron had been under the microscope since Mossack-Fonseca's files were leaked.

So the international conference in London last month was widely perceived as a deliberate ploy by a bankrupt Tory party leadership to try and gain a firmer footing on higher moral ground and stave off pointed commentary. An alleged scoop, in which the Prime Minister – flanked by the Queen and the Archbishop of Canterbury among other sea-green incorruptibles – dropped a brick about a brace of African states being among the most corrupt nations in the world, was probably part of the managed spectacle. Its evident aim was to shift the media's unforgiving gaze away from Panama Papers- and Brexit-embroiled Britain to the Global South, where everyone thinks all the corruption is.


A far country – or 18 of 'em

These northern shenanigans were much on my mind when the eye glanced at one of those pictorially padded up reports on the web's many buzz-feed-type sites. Sorry to disappoint you, Mr Cameron, but this particular survey wasn't one commissioned by a bunch of cowboys sitting in clover, in air-conditioned comfort in some luxurious insulated suite, while corrupt Africans and Middle Easterners got down to backsheesh under a scorching sun; but rather by Transparency International and reported by no less than Business Insider.

The pure and simple surprise (oh, all right, I exaggerate: corruption is rarely pure and never simple) was that – God or David forbid! – the big C does raise its ugly head in the Global North, too! Most surprising was Ireland being on the list of the 18 most corrupt countries in the OECD, as well as Israel (oh, well, it is among the poorest states in the developed world), together with Spain, Portugal, Italy, and Turkey, which hardly constituted a surprise. Southern climes and corrupt slimes seem closely linked?

Be that as it may. It seems that weak legal and governmental controls alone are not the conclusive factors in the corruption-perception equation. For one thing, TI's annual index is an admixture of elusive airy concepts and grassroots-grounded surveys; with corruption – secret and secretive as it is – being beneath the radar of empirical evidence looking anything like proof. For another, corruption is defined more stringently and painstakingly in countries and among societies where it is taken more seriously. Japan being in the list of 18 proves that point, although (or because) its particular form of corruption is not so much graft and greed but a traditional greasing of the wheels (not palms) to show respect to retiring government officials in getting things done…


At home

Talking about retiring government officials… the Governor of the Central Bank is about due to hang up his boots in the month of brides, as they say. Whether he is refereed back on to the field by his grooms, so to speak, is a moot point – though if he is invited to take another crack at the safe (no pun intended) as houses business of central banking, it might also be the tipping-point that sends Good Government over the edge of reasonable pragmatism into perfidious realpolitik. Although the governmental engine has given him the green light, it is the chief executive who signs a putative renewal – and that worthy has already made his feelings on the alleged scams clear.

Even if the President has been compelled by good sense, pragmatism and/or common goals to hold his piece, continuing to act as if transparency and accountability are precepts to be honoured by one's political opposition but cavalierly bulldozed over by one's blue-eyed boys could be the straw that breaks the camel's bank. Er, back. Well, at least a proverbial fly in the ointment: a perpetual stain on Good Governance's increasingly blotched escutcheon.

(And in case you're wondering, we're not even going to mention the egregious – alleged and as yet un-arraigned – abusers of public trust and public funds under a previous dispensation. At the same institution that is currently under a cloud of scandal. That is the present administration's business – be it far from central on their agenda these days… We're simply left wondering what ails that mighty movement to bring the wrongdoers of the past to book… absence of evidence? evidence of absence? occupational hazards? procedural delays? realpolitik?)

Of course, the powers that be have not entirely held their peace. Or, er, their respective pieces. The President has directed the Attorney General to expedite several high-profile corruption cases – the appropriateness of which direction is debatable in a political culture where state actors still take their cues from chief executives rather than codes of criminal procedure. The Attorney-General in turn has rapped the CID over its knuckles for dragging their feet (if you will forgive the mixed metaphor) on some cases of blatant impunity and manipulation of the system by those who might well be accused of being significant to the incumbent regime or at least have friends in high places. The Prime Minister has ordered yet another investigation – this time into the remnants (I was tempted to essay dregs) of the previous administration's dreaded bureaucratic strongman who are still holding office in the present dispensation – in a farce tantamount to business as usual under this government and that.

As always, the focus remains on alleged financial crimes committed under a regime of impunity, by dint of which the fat cats guilty of widely alleged heists amounting to an estimated US$18 billion are still at large. Oh, of course, the big guns come – and go – through the revolving doors of the FCID. But apart from a few small fry, the great white sharks of years and regimes past are yet to pay for their misdemeanours. Give account as they may for form's sake and that of public consumption as a substitute for progress made…

Of late, though, a fresh sense of urgency has seized the state as much as the government. As if trends and tendencies at home and away are setting the pace and the agenda. Clearly, a cat has been set among the pigeons. Especially, the case against corruption being tried in the media rather than in court or parliament. Possibly, the model and example has been provided by that international man of mystery, David Cameron. Sweating under the glare of the spotlight after the Panama Papers exposed his culpability in probable tax evasion, the Brexit-embattled Brit PM took the attack to the enemy camp by staking a claim to the high moral ground through his vaunted Global Anticorruption Summit (or GAS).

It's a classic island defence. When one's back is to the wall, one comes out fighting with the heavy artillery blazing. There is nowhere to retreat to and nothing else to do in the face of a devastating full frontal invasion of one's privacy, principles, and integrity. Britain has been doing it since the days of Boadicea up to the Blitz. Another island which was once one of Old Blighty's crown colonies has taken a leaf from its erstwhile colonial master's book… or so it may seem…

Time maybe for a midterm test – for champions of transparency, etc.:


Anti-Corruption Action

(A *Form Order* examination)

…To be attempted by all candidates keen to establish their identity, integrity, indemnity, etc…
Where's the fire? (Don't look at me.)
Whom do you trust more: a British prime minister or a Sri Lankan central banker? For God's sake, why?
Draw a straight line between one Classic Island Defence and another. Can you manage it? Do you need help from CID, FCID, et al.?
Who was Boadicea, Boudicca, etc?
Can you remember another central bank scam under the previous regime? No? What can you remember?
Would you be willing to lose a friend to find your faith? (Explore tentatively, while deftly avoiding the PM's baleful glare, with constant references to favouritism, Good Governance, Nelsonian blind eyes, never admitting mistakes made, etc.)
Should corruption be redefined immediately? (Explode the Joint Opposition, working in tandem with Transparency International.)
Could the real culprit in the Government's crisis of confidence please stand up? (Do you need a moment, or an MCQ? Name names, motioning confidentially or non-confidently.)