It is interesting to view the Pittsburgh skyline at night from after going up the Duquesne incline, the means to which too is designed and provided. The sight and sounds demonstrate a city in business and today it is one of the most livable cities in the world.

Clarity of lights indicates that the air quality is better. The idyllic snapshot that greets the eye while visually pleasing does not tell the whole story. Going deep into the history provides – of course the timeline is not that much but that is what United States can offer – interesting lessons. In pictures of Pittsburgh at earlier times the snapshots available are different. Smoking chimneys were the norm and then it was the steel capital along with many other industries. Water quality of the three rivers were not something one could boast about. Rachael Carson who hailed from Pittsburgh must have had an early lesson on environmental pollution while growing up.


Andrew Carnegie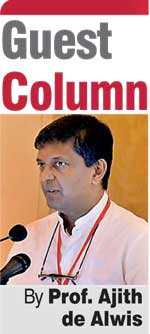 Pittsburgh – the city of bridges – had about 300 steel related businesses and steel dominated the industry portfolio. One name stands out during this part of history and he was Andrew Carnegie, who was an illustrious citizen of this town settling down having migrated from Scotland.

He started his life as a telegraph messenger and demonstrated an uncanny ability in that task he got promoted within the trade quickly. However he had a deep desire to improve himself and made extensive use of a personal library of Colonel Anderson who opened his personal library to working boys each Saturday night. Young Andrew's Saturdays were devoted to reading and coupled with hard work he was destined to be great.

It is interesting that from the benefits he derived from this exposure and with gratitude to the benefactor he resolved that "if ever wealth come to me, that other poor boys might receive opportunities similar to those for which we were indebted to the noble man". The wealth indeed came to him and his rise is a story worth dwelling into.

'My heart is in the work' has been is his life's motif. However, when he sold his Carnegie Steel Works to J.P. Morgan he became the richest man in United States for a period surpassing Rockefeller. He did not however forget his earlier resolve. He became well-known for his philanthropic qualities and as per records he has donated almost 90% of his fortune to charities, foundations and universities.


Carnegie Mellon University

Carnegie Mellon University (CMU) is one of the top universities in the world and is a result of his philanthropy and that is one of many. His donations were mainly to create places of learning and culture. He is considered as the 'Patron Saint of Libraries' as he supported around 2,500 libraries across the world!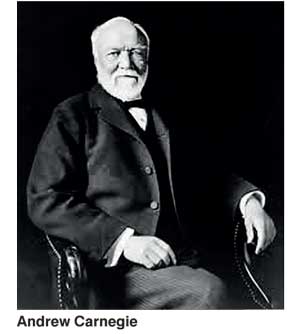 He wrote an article in 1889 titled 'The Gospel of Wealth' calling the rich to use their wealth to improve the society and it is on record that this article stimulated many to the practice of philanthropy. It is today well known that many of the educational establishments in the United States rely heavily on donations and foundations. When would that feeling infect the rich in Sri Lanka? Even partial infection would be quite useful. In a country where 'dana' is a well-known meritorious activity we appear to engage in fuelling consumption rather than uplifting society. The lesson from Andrew Carnegie is thus very important.

Today Carnegie Mellon is ranked 22nd in the world and 16th among US Universities. Interestingly it ranked second among drama schools in US and when the school of computing designed the roboceptionist, it was a joint work with computer science and drama! No wonder CMU has 19th Nobel Laureates to date along with seven Academy awards, 114 Emmy Awards and 41 Tony award winners.

When Pittsburgh went into decline, the Carnegie Mellon University rose up to the challenge of restoring the city along with its older neighbour University of Pittsburgh. There is no question that the town is dominated by the universities and the tall Cathedral of Learning is a unique landmark. Pity that there is no Sri Lankan national room in it though many a Sri Lankan student has gone through Pittsburgh. The success of Pittsburgh today is success of these places of learning and research. Another lesson lies therein to Sri Lanka, where we have simply failed to connect the university to the town and the surroundings.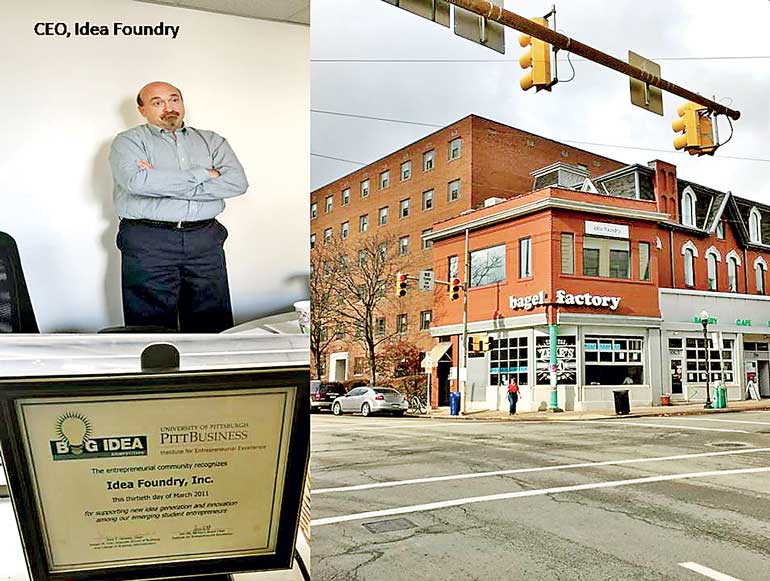 Era of renaissance

1980s Pittsburgh witnessed an implosion in industry resulting in massive layoffs from closures. Pittsburgh was in decline. However, people and processes were at play ensuring that this would not happen. 1979 witnessed the founding of world's first university robotics department at Carnegie Mellon University and Robotics made a difference to Pittsburgh. The industry landscape of Pittsburgh changed. The era of renaissance also witnessed the cleaning of air and watersheds, giving the city a new outlook. High tech industries stemming from research and startups started to dominate Pittsburgh and then they reached out to the world. Healthcare industry assumed a new level and today is a major sector in employment.

In this transformation many individuals were equally dominant. Today the city has transformed itself from a City of Steel to a City of Innovation. Pittsburgh successfully managing this transition from the old industry to the new had earned praise as 'the poster child for managing industrial transition'. Today green technologies, green buildings, education and training and research and development dots the landscape where once steel reigned. The 9th President of CMU Subra Suresh is on record saying "my work is from the heart," giving a new twist to his primary benefactor.

President Obama visited the National Robotics Engineering Centre where it holds a pride of place in Pittsburgh rising amidst the old industry landscape with innovation and ability. His visit was symbolic as he pushed his America Invents Act through pushing America to regain its competitiveness via innovation.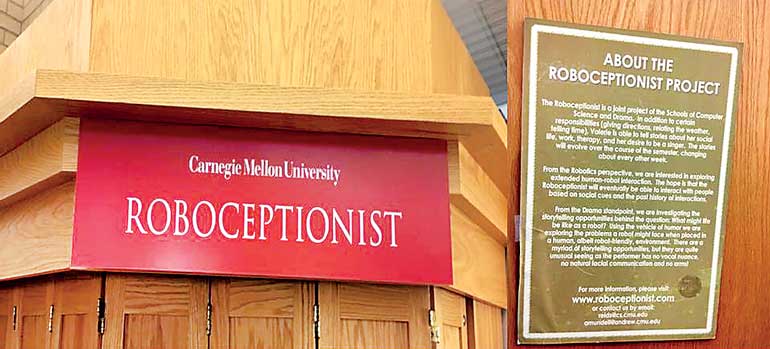 Michael M. Matesic

In this emerging landscape an individual worth mentioning is Michael M. Matesic, CEO of Idea Foundry. He positioned his business with the purpose of moulding the raw material of ideas into business, paving new paths for people, ideas and business. His is a business accelerator, the kind that Sri Lanka is yet to witness.

In his youth he has seen his family business floundering as the town slid into darkness in the 1980s. To his credit he did not leave and identified that the greed with capitalism was a sure-fire way to ruin and started being different. He is passionate on opening up avenues to ideas becoming businesses and ensuring that jobs are created in the region and ensuring growth takes place again. His support is not towards opening coffee shops but supporting new and exciting ideas from the minds of the youth imbued with technologies of today. His portfolio of 170 plus ventures range from biotech, nanotech to information technology.

He refused to move out of Pittsburgh, staying back with grit with purpose on his mind. He is still emotionally attached when he witnessed the successful ventures from his foundry gobbled up by big players – a success as far as the enterprise is concerned – as his worry is that the base at Pittsburgh will be shifted elsewhere. One of his major KPI is of supporting ventures which has the possibility of generating 30 jobs in five years of operation.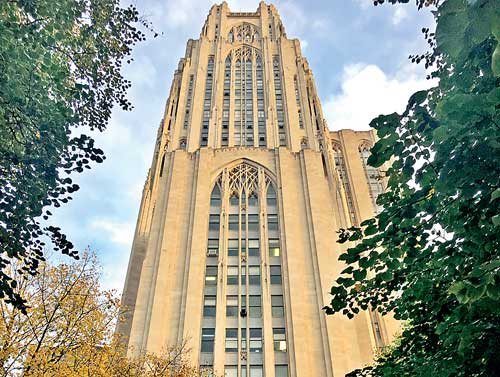 As the CEO of the accelerator, he understands that the entrepreneur does not have every skill needed to succeed in business and he bridges appropriate funding and resources matching to the stage of innovation. His own footprint at Pittsburgh is not great but the footfalls into the space had been many. Occupying space above a fast food restaurant sandwiched in between University of Pittsburgh and Carnegie Mellon University, he accommodates both students and academics who want to commercialise their ideas and research. He is quiet and happy sitting outside the boundaries in the periphery providing this service.

With operating experience over 15 years unwavering from his original idea, today he has connected to 13 overseas locations too and enables investments from overseas to come into Pittsburgh area too. There is again much to learn from this activity. For his source of funding he counts on donations too via foundations, etc., a value legacy of Andrew Carnegie.


A city's growth

A city grows because of its people and prospers because of their ideas and values. When one lives within simply for existence and enjoyment, there is nothing that the place can gain. Then the growth, if you can call that as growth, is temporary and only reflects in numbers and accumulating problems one day will bring the city down. To keep on regaining building on the earlier foundations, this culture of innovation is necessary.

Within the confines of the city it will be due to those individuals with character who will usher in such marked developments. Individuals who work with "My work is from the heart" and those who worked with "My heart is in the work" are real social innovators. They are necessary at this juncture for us struggling in grid locked systems with lower qualities in both air and water where we also naming them as cities and with hopes of becoming megapolises!