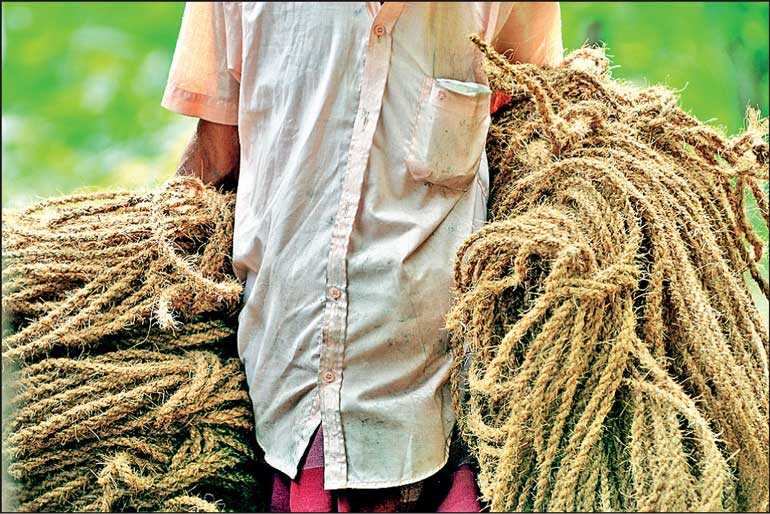 Small businesses play a huge role in the development of any country. The contribution of small entrepreneurs to the economy and the growth of the economy cannot be ignored – Pic by Shehan Gunasekara
---
Following the years of turbulence changes now we have reached the year 2021. There are many challenges for any nation and how you convert that into an opportunity is critical.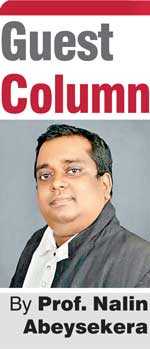 The International Monetary Fund (IMF) forecasts Sri Lanka's economy to shrink 4.6% by the year 2020. This can be seen as the same as in other countries. In May 2020, the Asian Development Bank announced that COVID‐19 could cost the global economy between $ 5.8 and $ 8.8 trillion. And also we should not forget the Easter attacks which severely affected the economy of the country last year. Refer below for Reuters reports on 18 September 2019.

"Sri Lanka's economy grew at its slowest pace in more than five years from April to June, Government data showed on Wednesday, as the Easter Sunday bomb attacks that killed over 250 people hit the island nation's fastest-growing tourism sector. Accommodation, food and beverage service activities, which have been rapidly growing due to high tourist influx, fell 9.9% in the June quarter, compared to the same period a year ago."

So, it is clear the Sri Lankan economy is experiencing a "double blow" unlike other countries.
Political stability
Political stability is considered one of the important prerequisites for any country. Investors are really concerned about the risk factor. If you invest money in different territories, political stability with sound and precise decision making is always on top of the priority list.

According to Khan (2020), "Sudden change at the government level is bound to cause a shift in economic policies, something every investor or businessperson fears. Business on its own is a risky venture, no one wants the added burden of uncertain policies, especially for long-term projects with a lengthier development period. The investors are not sure whether the new policies would benefit their business, be forced to pay more taxes, or uncertainty leads to a spike in property costs. This drives away the foreign investment desperately needed in this globalised world for developing economies in particular."

It is clear that investors do not like uncertainty. For a developing country Foreign Direct Investment (FDI) is one of the necessary factors for the vibrant economy.

According to Padma Mallampally and Karl P. Sauvant in an article written for Finance and Development quarterly magazine for the International Monetary Fund: "FDI has become an important source of private external finance for developing countries. It is different from other major types of external private capital flows in that it is motivated largely by the investors' long-term prospects for making profits in production activities that they directly control."

Many researchers have done studies about the relationship between political stability and FDI. If you do have an unstable political scenario then you will be in trouble in the long run. No investors will even consider you in any of their decision makings. That is simple. By 5 August the governing Sri Lanka Podujana Peramuna and its allies had won 150 seats in the 225-member Parliament and there is a necessity to convert this victory into an opportunity by looking at the sustainable development of the country.
Import substitution and supply chain management
Now we can see many Sri Lankans start to talk about import substitution with more focus on local production. It can be seen in the Budget proposal for 2021, which also promoted the import substitution with some suggestions for the year 2021.

By last month, the Asian Development Bank (ADB) has approved a $165 million loan to Sri Lanka to provide funding for Small and Medium Enterprises (SMEs), which have been severely affected by COVID-19 and long-term financing to underserved SMEs, including businesses led by women and tea smallholders. And also there is some good news from State-owned companies as well. Milco Ltd., a State-owned business engaged in dairy production, has started to make profits after suffering annual losses for the past three years. Anyway more strategies to be implemented.

There is an issue of supply chain management that can be seen in many industries (vegetables, fruit, fish, etc.) in Sri Lanka. As an example Daily Mirror on 28 August reported that 550,000 metric tons of vegetables and fruits were being wasted a year due to the post-harvest damage and its loss to the nation amounted to over Rs. 67 billion. Hence there is a need to take the expert opinion on this with better collaborations with universities and institutes such as institute of supply and materials management.
Avocation and SME
Small businesses play a huge role in the development of any country. The contribution of small entrepreneurs to the economy and the growth of the economy cannot be ignored. For example, in the United States, about 70% of new job creation is done by small businesses and it should be noted that small businesses in that country contribute 13 times as many patents to the world than other businesses. This is the same in Sri Lanka as well.

The SME sector in Sri Lanka is contributing to 45% of total employment and 52% of the gross domestic product of the country. In this context, it is important to discuss the concept of 'Avocation,' which is defined as "a hobby or any other activity taken up in addition to one's regular work; it may especially refer to something that is a person's "true" passion or interest".

At the moment we can witness many young people in Sri Lanka involved in activities with their true passion. Dulanjana Vithanage, a final year student at the Department of Marketing Management, the University of Sri Jayewardenepura has started to promote jackfruit in Sri Lanka [the jack tree is sometimes called 'bath gaha' (rice tree) by the Sinhalese]. As an entrepreneur, Dulanjana has made varieties of the product including 'Kosposha'.

He has initiated some collaborations with the University of Sri Jayewardenepura and the Ministry of industrial development to have a project to increase the number of jack trees in the country by setting up a jack-based laboratory, park and an entrepreneurship forum.

A young man, passionate about the natural environment coming from a beautiful village called Thuwakkudahena (in Galle District) can be considered as one of the success stories. Sri Lankan universities should create entrepreneurs like Dulanjana and not mere employees. Hence there is a need for some radical changes in the education policy of the country to have a "citizen who loves and respect to Tradition, Environment and People (TEP) while enhancing knowledge in IT and other soft skills(ITSS)" – TNP+ITSS.
Conclusion
With COVID-19 there is a strategic window opened for Sri Lanka in which opportunities have been created for the year 2021. There is a need to have a proactive measurement to exploit the opportunities in the market. And also citizens of the country should understand their role in this critical moment.

Interestingly Dr. W.A Wijewardena, former Deputy Governor of the Central Bank of Sri Lanka, has vividly elaborated this context in his article titled 'Budget 2021: Gota's Third War, but forgive me, it is our war too'.

Accordingly, Wijewardena (2020) argued that "Sri Lanka is at war today and it is Gota's Third War. But it is not his war alone; it is our war too. We all should fight it with vigour, rigor, perseverance, and determination. The whole nation should help Gota by working harder, two or three times harder than before, to take the country out of the present economic malaise. That is the only source of progress. Without that, the Budget 2021 will only be another document with no practical relevance."

Hence there is a prerequisite for all of us to understand the situation and provide the best for the country.

"Ask not what your country can do for you, ask what you can do for your country" – John F. Kennedy's Inaugural Address, 20 January 1961.
---
(The writer is Professor in Management Studies Open University of Sri Lanka and You can reach Professor Abeysekera on nalinabeysekera@gmail.com.)
---