Xi Jinping's story resembles the story of Moses in many ways. Moses (Prophet Musa as known to Muslims) though an Israeli, was adopted by the Egyptian Pharaoh. Moses was known as the Prince of Egypt, until he fell out of favour with the Pharaoh and fled Egypt as a fugitive. He lived in exile from Egypt as a farmer. He later came back to Egypt and freed the people of Israel from the Egyptians and ruled the people of Israel as their leader. This is the story according to the Jewish, Christian and Muslim narrations.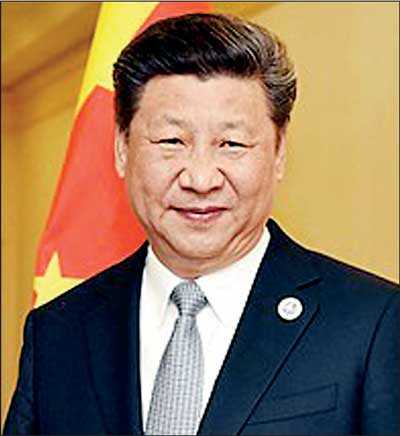 Chinese President Xi Jinping


This is not a comparison of their characters or ideologies. As Moses and Xi are different characters. Moses was a religious leader and believed to be a Prophet by followers of the Abrahamic religions. Xi Jinping is a political leader who grew up with the Communist ideology. But Xi Jinping's story too is of a man who went from Princeling to Pauper to President.


Princeling in China
The son of the former deputy Prime Minister of China under Chairman Mao Zedong, Xi Jinping was raised up as a princeling. From early childhood, he mingled with the children of the elite and had a good upbringing. Born in 1953, things were going smoothly for Xi, until his father (Xi Zhongxun) was purged by the Communist Party when young Xi Jinping was just 10 years old.


Dark times for Xi Jinping
Things turned very bad for young Xi. During Mao Zedong's cultural revolution, Xi's family was persecuted brutally. Xi Jinping's half-sister was killed by militias and Xi's mother had to denounce her husband in public after he was paraded as an enemy of the revolution. Xi was sent to the rural areas to do hard labor. At one point, Xi ran away to Beijing before being arrested and sent back to rural China.

For seven years, Xi toiled in the rural extremes of China. Sleeping in a cave far away from the comfortable house he used to live in Beijing a few years. Xi did extremely hard labor including carrying heavy loads across the country side to feeding pigs in farms for a living. He was one of 17 million people sent to do hard labour.

At this stage in Xi's life, all seemed doomed as it looked almost certain that his future would be spent in the wilderness of China. As one in 17 million, it would have seemed impossible for him to even be an average member, let alone a future leader of the Communist Party as he was considered the son of an enemy of the Chinese Communist Party.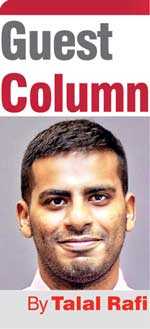 The courage and confidence of Xi Jinping is one to admire. Even after all this, he tried to join the Communist Party. He was repeated denied membership as he was the son of an enemy of the Communist Party. Xi got rejected nine times. But he kept trying until he got membership in 1974, when Xi was 21 years old. Though, he joined with a severe disadvantage, Xi worked hard and steadily rose up the Communist Party structure.

Later, Xi would write that he was anxious when he first arrived to do labour work but when he left he was filled with confidence. He had been through the worst and was ready to take on anything.


Rise to power
Xi Jinping enrolled in a university in Beijing to study chemical engineering as a peasant-soldier student. Engineering students spent parts of their time learning from the People's Liberation Army. After completing his degree, Xi worked as a secretary to the Vice Premier of the Central Military Commission which helped Xi gain influence in the army as well.

After years of rising up in the Communist party, in 1997, he was voted as an alternate member of the 15th Central Committee of the Communist Party of China. However, out of 151 members, Xi got the lowest number of votes. Later while leading Zhejiang, Xi's toughness against corruption and double digit growth earned him national fame. In 2007, he was party chief of Shanghai and was elected to the nine member Politburo. Later he was named successor to Hu Jintao to lead China.


President Xi Jinping
Today, Xi Jinping is named the most powerful man in the world according to Forbes. Xi Jinping is the most powerful leader China has had since Mao Zedong. The Xi Jinping Thought has been incorporated into the Chinese Communist Party Constitution. Only the founder Chairman Mao had this honour before Xi.

The Late Prime Minister of Singapore Lee Kuan Yew said of Xi, "I would put him in the Nelson Mandela class of persons". The late leader of Singapore also said Xi had enormous emotional stability.

Today, President Xi Jinping's foreign policy is assertive and taking on the United States head on in many areas. After the United States refused to sign the Paris Climate Change Agreement, China has taken on the leadership in green energy. Before China's rise, most of the developing countries depended on the West for loans and investments. The Washington Consensus allowed policy to be influenced by the West through institutions such as the World Bank and the IMF, but today China offers an alternative replacing the West in terms of loans and investments.

Xi Jinping's One Road One Belt initiative sees China spending a trillion dollars on other countries to improve trade. With Donald Trump's America First policy and a gradual withdrawal of American leadership from many world issues, Xi Jinping is well placed to finally take over world leadership from the White House.


A motivational story
The story of Xi Jinping is one of achieving the near impossible. A young boy, branded as the son of an enemy of the government and sent to work in a farm, sleeping in a cave in the most populous country in the world, thinking of becoming the leader of the very party that disgraced him would seem a very daunting task.

The years of suffering and the ups and downs in life made Xi Jinping what he is today. Xi's life is an inspirational story of a person who was at the top before hitting rock bottom but managing to finish back at the top. If Xi Jinping never gave up against all those odds, how can we?