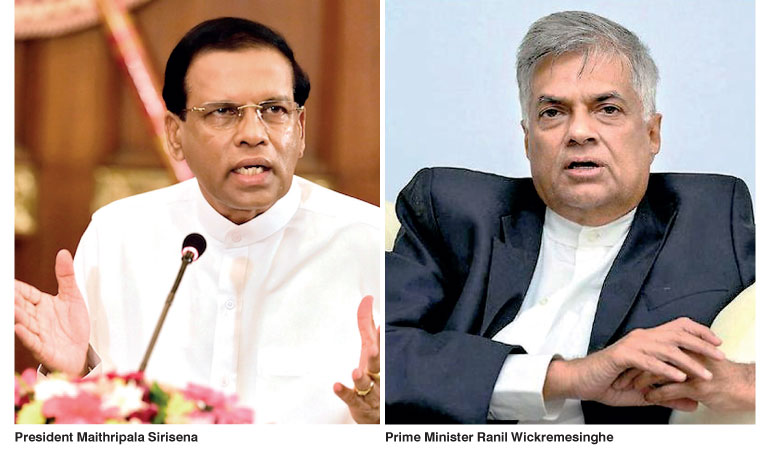 "The world is not dangerous because of those who do harm, but because of those who look at it without doing anything" - Albert Einstein
One of the most common questions asked of me when I meet people at various forums nowadays is, 'Hey, what is happening to the country?' Nowadays, I find that some of the strongest critics of the previous regime and hence those who proactively promoted the Yahapalanaya Government, have now gone silent.

The people have spoken during the local government elections on 10 February. However, the people who are governing our country, whether in power or in the opposition, continue to cause disappointment and disillusionment among us. What I hear most often from ordinary citizens is, 'Oh I don't watch TV or read the newspapers anymore because it's such a comedy of errors and I get frustrated!'

The Joint Opposition are of course vociferous with their criticism (mind you there is no criticism from the Official Opposition in Parliament), but I am yet to see an alternative model of governance coming from them, correcting the flaws of that regime, of which there were many. And we the citizens continue to pay for the sins of both sides yet again.
Those in the opposition criticise and blame the government in power for not doing a better job and talk as if they know better, however, once voted into power they cite the previous administration as the reason for why they can't perform now. So are we ever going to get over this? For how long and for how many generations are we going to pay?


Some say that we are to blame because it is us who elected them into power. But seriously, do you really think we have any say in who gets nominated? It is the same lot nominating more of the same, we just have to select between the lesser of the two evils!

You just selected some 8,000+ local government members out of over 55,000 nominees, did you see a list of their educational qualifications or whether they had a criminal background? Were we interested enough to do that or even if we were, was the information made available to us?

In a positive move, the Government has now introduced a 25% quota for females in local government nominations, which I fully endorse because at least as a start this will give some equity to the voices of women. I am sure these women will do a better job than the Royal College Old Boys club et al currently governing the country. However, let's wait and see whether the female quota will actually be implemented in local governments and what calibre of female representatives we are going to get.

So the majority of Sri Lankan voters dreamt of a change in January 2015, a country with more freedom of expression, with equal rights to all, human rights protected, etc. So have we progressed? It's time to take stock.

While some would say (this author included) that we have made some progress in the above mentioned areas, have we as a nation moved forward significantly? Just analyse the situation true to your conscience, removing your coloured glasses, and ask yourself where we are heading.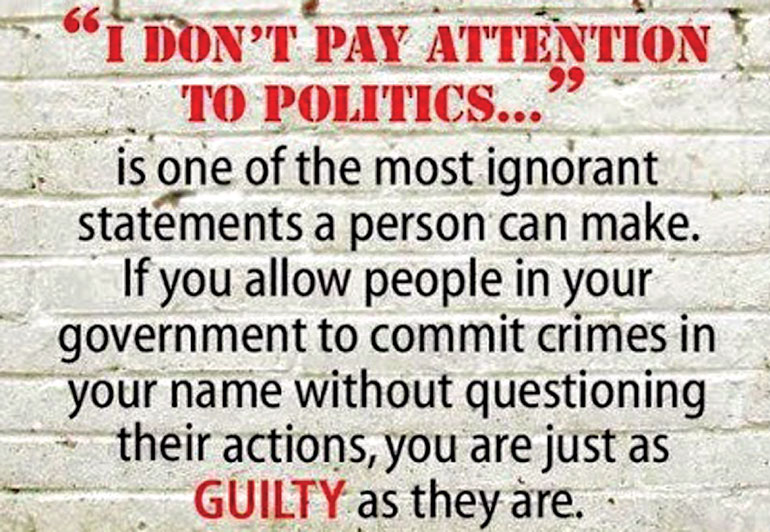 Anyone in politics knows that winning and losing elections is part of the game, and there is a time you will be in power and there is a time that you will have to sit it out in the opposition or be completely out of power. I think the time that you are out of power is a good period to reflect and hopefully strategise for better plans and also take a constructively critical look at what the Government in power at that time is doing, observing and learning from what they are doing wrong and what they are doing right, and finding out the reasons for those successes or failures.

However, when you observe how government after government, which we elect into power, is behaving there is so much more to desire for. Maybe this is why some countries have this concept of a 'Shadow Cabinet', where the politicians can study and follow a particular subject even while in the opposition. I think this is a good idea since some of our ministers act as if they have come here from the moon.

Regardless of who won or who lost the elections, we as citizens of this country want it to move forward. Look at the multiple crises faced by the current Government - issue of private higher education, farmers' fertiliser issues, low prices for crops, labour issues, corruption issues, garbage issue, disaster management and the latest issues we are now facing with law and order. I would think that when you have been in politics for so many years, whether you have been in the opposition or in power, this is not the first time that these issues are coming up. So if it was up to me, I would have observed, studied and anlaysed how these things have been handled in the past (I am not talking about reading history because that would be more of an academic exercise, but I am talking about what you saw and experienced by yourself firsthand as a politician or as a government officer) learn from those experiences and figure out better and more effective strategies to handle these problems this time around.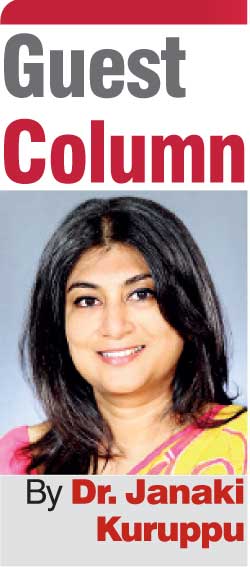 However, what we see today are the same mistakes being repeated or the same old strategies that did not yield good solutions being tried again and again with no significant results.

With one exception of course, I think with respect to corruption, there are new strategies being invented every day, on how to steal public money and get away with it. I am not talking just of this regime or the previous regime, it has repeatedly happened during the rule of so many other regimes.

My dear fellow citizens, you can be assured that the next regime will learn from the blunders made by this regime over the investigations into corruption and ensure that they will be smarter than that.

Those in the opposition criticise and blame the government in power for not doing a better job and talk as if they know better, however, once voted into power they cite the previous administration as the reason for why they can't perform now. So are we ever going to get over this? For how long and for how many generations are we going to pay?

It is said that those who love the country the most are the ones who get into politics. However, it seems that the majority of our politicians love themselves way more than the country. This really hurts the country and us citizens who love this country over any other.

There is another famous saying, "If you don't get involved in politics, you will take the risk of being ruled by people inferior to you." So I have to ask my fellow citizens who are professionals, are you going to continue to keep quiet? What do we tell our children?
(The writer is a thought leader who focuses primarily on developing responsible citizenship. She is the Founder and Chairperson of the Mother Lanka Foundation, a non-profit organisation working island-wide).