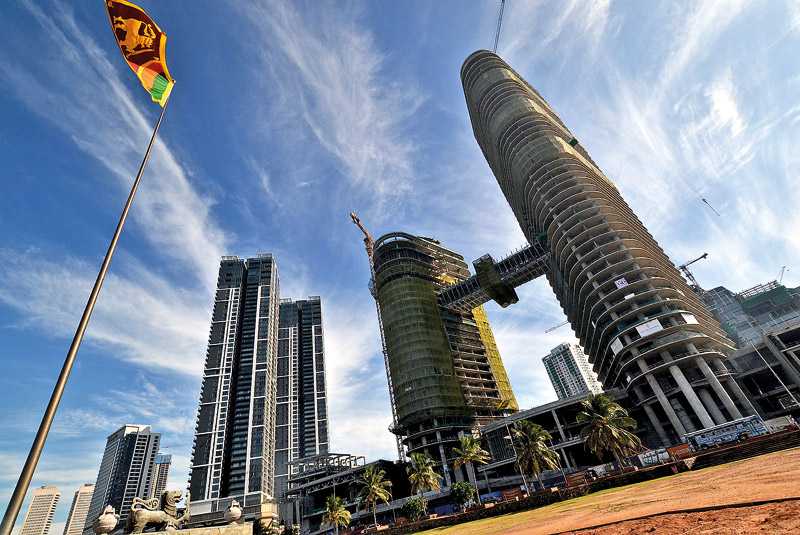 We know the decade is challenging even without any mutant rampant virus. Only the situation has been compounded! Living in a decade where the end may see the machine beating brain, and also having to ensure action to bring rise of temperatures down, it is worrying to visualise our place in the world if ignorance or lack of care for science is to rule. Welcome 2021! The days ahead will be quite interesting indeed – Pic by Shehan Gunasekara
---
---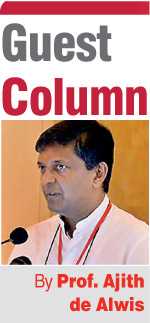 The virus that made many a person to wish gladly to witness the back of 2020 has mutated – not that it is an unusual feature for viruses – and had cast a different spell over few countries especially England and South Africa.

We speak of the need to take precautions over the mutations and had taken action not exactly in line with caution. However, evolutionary biologists may actually say and indicate to us not to worry and as such we may have inadvertently acted in scientific order!

Year 2020 will go down as a year where the science was uppermost in many a mind and those who heed not have caused much misery to their citizens. Under the shadow of the virus 2021 dawned and with it another decade is ahead of us. A decade, which will demonstrate whether we will pull through or go down in a planetary sense and speaking individually to live and work in a country full of extreme challenges will open up.

A make or break year

The year 2021 would be a year definitely for Sri Lanka which almost can be termed a make or break year! It is important to mention that you must embrace much more scientific thinking and reasoning in this decade and not allow populism to roost.

It was Albert Einstein who is attributed with this quote and you can see the lives of Galileo to Charles Darwin to understand the meaning. Yet some ventured out irrespective of consequences in standing up for what is right.

We are what we are today because quite a few pursued what is right and enabled transformations to take place subsequently. Fortunately society still has many numbers with enough guts and strength to believe and behave in this fashion. Their journeys are usually lonely endeavours.

Hence the title of a popular statement the value of it is well known but least practiced as we bathe in populism as the way to go. We all are aware of the strength of adhering to value principles and walking the talk with bold vision statements as the way to go in transforming countries.

Bold statements usually had been supported with scientific and technological behaviour in allowing the vision to be realised. A number of such examples are available and should be typical lessons in leadership.

The decade definitely demands plenty of scientific acumen in each and every country and that is what is worrying. We are simply not demonstrating as our talent is in transit from an early time – just look at a Sunday newspaper education supplement and you will know what I meant here.



Sri Lankans shining overseas

It is equally interesting to see the honours list coming out of United Kingdom and see the names of former Sri Lankans being acknowledged for the services to the nation i.e. UK. The UK honours list usually covers a broad range of individuals from wide range of professional backgrounds demonstrating the dynamics of the society. In Sri Lanka it is almost impossible to see this situation. This has led to some seeking recognition through different means.

Instead of scientific judgment in support of progress, using titles to say popular statements could be witnessed. You can guarantee that a plethora of journalists surround you on such times and you have prime time at your disposal if you play alone. What we fail to realise is the dangerous fall the society is taking as a result of such behaviour.

Already the nation is low in rankings in the League of Nations when it comes to Intelligent Quotient, Innovation and Competitiveness. In nutrition too the assessment of the children is extremely poor, not a statistic that we should be underestimating in action.

In an era of knowledge economies with innovation as the key driver we have to factor in this line of thinking. Not being the Sahel or anywhere closer to that we do have the ability and the potential. We always see the power of Sri Lankans once they are outside Sri Lanka. It is useless simply to allocate space in newspapers and gloat over the fact.


Create the road!

The question to be asked is why with a greater concentration that cannot happen within. The answer is, we have no issue once the road is clear. We just do not walk but have the ability to run! We just are not demonstrating the ability to create the road in the first place and then run.

Within the country the roads are not exactly present. We only are aware of roadblocks. Hurdles are just too much and a much easier solution is to say good bye, move out and perform elsewhere. We excel outside.

Those who cannot find their way outside lacking any helpful attributes, find their way up through inside the system quite easily and conveniently and the mantra is simple – ensure that you understand what is popular! Now we know that results come only with doing the right things. Such scenarios may mean that meritocracy is absent by and large.


Put science into practice

Sri Lanka has to understand and put science into practice. We have had so many situations where unscientific reasoning and approach had been glaringly obvious though whether any lessons had been learnt is an open question. Even at the risk of being unpopular!

The following comes to my mind – Rathupaswela, asbestos and tea, Google loon, plastic banning, paddy crisis, plastic crates in food transport, CKDu and glyphosate, milk powder and DCD, waste incineration, disaster response mechanisms, pollution in industries (e.g. sulphuric acid plant), GMO debate, burying vs. cremating, COVID paniya, etc. The list goes on and on and each example has had serious negative impacts.

Now if you examine each of these incidents they have taken a fair amount of time and attention and had even cost lives. Consider the discourse during the period and what one observe is the discussions get polarised over political ideologies, business considerations, local vs. foreign, West vs. East, national vs. multi-national, religion vs. religion and hardly along the real issue at the centre.

As there is no way of pushing science across each and every person – while USA was the first country to land people on the moon the country still boasts of believers of a flat earth – it must be stated that there really is no need for everyone to be a scientist either.

An issue for us is the poor STEM education levels and student participation in STEM areas. We stand today as one country, with almost zero facilities for STEM informal education. This significantly feeds to the growth of numbers who are unable to comprehend the value and the importance of science.

As democracy is just a showcase of numbers this negative situation creates an easily pushover group for wrong facts and statements. In an era of fake news, fertile grounds are readily being prepared.


Society needs different solutions

There is no question that for the emerging challenges society needs different solutions. Even with so much adversity the remaining few still have to stick to the right course of action. At least then one tried!

What does society need, what are the important desirable outcomes and how could the scientific community build partnerships with others to make the future happen as required? Definitely these are not questions with straightforward answers – in innovation parlance we may even call these 'wicked problems' – but relevant questions nevertheless.


Scientists to the fore!

The scientific and technical community must be able to offer rational answers if the community is to be taken seriously by decision makers and key opinion formers. May be in this era of social media, the scientific community should rise to be influencers!

As we know who today's influencers are, especially in our society, you understand the challenge in store. Still no option I am afraid if you are sincere to the task and popularity is not your goal.

We know the decade is challenging even without any mutant rampant virus. Only the situation has been compounded! Living in a decade where the end may see the machine beating brain, and also having to ensure action to bring rise of temperatures down, it is worrying to visualise our place in the world if ignorance or lack of care for science is to rule. Welcome 2021! The days ahead will be quite interesting indeed.