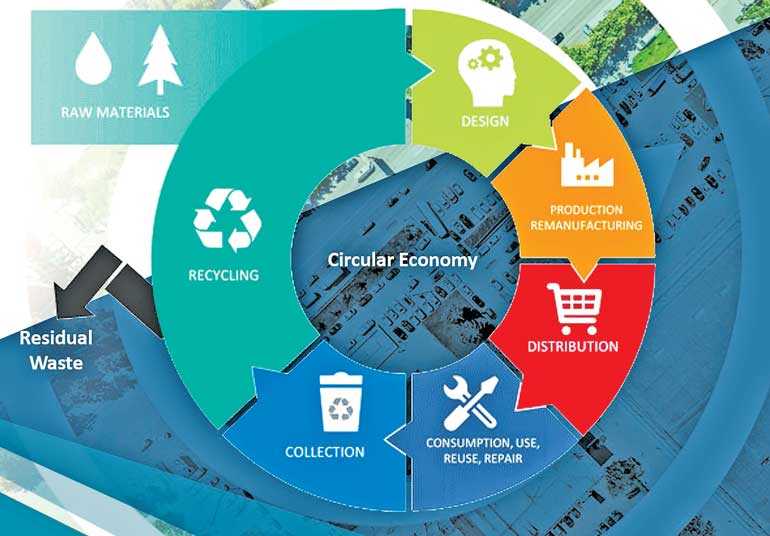 Sri Lanka has a debt of $ 4.8 b to repay this year and this is an enormous burden, to say the least. When we see the income from products in the export basket we should be able to understand that this task has to be achieved after compromising quite a lot.
Again this is debt by us to a few outside where we are or should be fully aware of how the debt built up to this level for this year. We can ask if the investments or the debt financing had been wise and well directed and if that had been proper, typical ROIs should be there to repay the loans with ease. Unfortunately we hardly discuss such issues and there are no lessons to learn from.

While we are having debts of this nature, different type of debts where the repayment method may not be an option at all and the impacts are much more severe may be building up. Our debts to nature for improper use of resources are certainly adding up and we are for the most time are pretty ignorant of this account. Looking around it is clear that the proverbial canary in the mine is giving us an early warning!
Australia burning

As we read this we see Australia burning, well not in all places, but an area the size of Ireland, which also implies an area 1.3 times the size of Sri Lanka has suffered fires for well over two months. For some fighting fires have fast becoming the norm even though the job had been voluntary.

While fire fighters fight and some have even perished the politicians too are fighting an additional fire. Australia is considered to be the frontline with climate change though the government has been in climate denial throughout.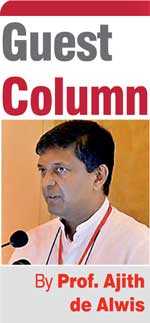 Even while 2,000 homes have perished with 29 lives lost along with nearly a billion other life forms, the policymakers have not equated the wildfires and their significant impact even before the usual fire season as stemming from the issue of climate change is striking.

It is interesting to hear comments such as wild leftists at play in scaremongering and to witness leadership taking to Hawaii amidst all this to enjoy the sun differently. The resident scientific opinion is completely otherwise but scientists are not the ones who run the country. This day and age the rule in ruling appears to be more unscientific the approach you have your emotional masses supporting you in the name of democracy.

Australia is known for firing one of its former advisors who had been a strong advocate of climate based action. After so many events and not yet out of the woods yet hoping to have some sense restored in policies still appear to be somewhat more into the future. The lesson is how nature respond to the built up debt and the mechanics being so varied the challenge one has to face.

The rhetoric and the passion in defence come from the solid foundation of current economics. Australia earns its maximum from the export of coal and it gets its electricity too from coal. The driest continent now equally having a quite dry Antarctica close by appears to be getting affected through a negative spiral of fossil fuel economics.

What is disturbing to know is that these massive amounts of carbon dioxide now getting released through all this release of stored carbon too are going to have more incidents in the future. We cannot forget the burning Amazon through up in August 2019 as well. As such, arresting such events had to be rooted in action of today but still knowing that we still may have to face issues down the road. Ignoring at will is inviting disaster.
Today's lifestyles

With billions getting added to the population a point to ponder is how much more resources are required to support the lifestyle and today's lifestyle is very much more different from the past. Our existence is heavily resource dependent.

With multiple mobile phones dangling from the belt we failed to understand the significant resource footprint that such systems are associated with and with each unit of consumption how much carbon dioxide that we may be spewing to the atmosphere.

It is the accumulation of this gas, which has a normal residence time of around 100 years in the atmosphere that is determining our future on this planet – hard to understand this I am sure and much of the economics have no understanding of this issue in any form. Of course there are plenty of action using the concept in business models but really not contributing to the solution. Greenwashing cannot cool down the climate warming.

We are about to witness our first national conference in this regard hopefully issuing quite strong messages on the need to change. It is an imperative that we must ensure resource efficiency and seek transition to a circular economy.
Resource efficiency and circular economy

The first Sri Lankan conference on 'Resource Efficiency and Circular Economy' hosted by the National Cleaner Production Centre of Sri Lanka expects to create an impact among masses by passing the international knowledge and updates on this topic. This will have several eye-opening presentations and discussions and hopefully excite the industries and businesses to create novel circular economy solutions for the existing problems.

Circular economy creation certainly needs different business models and tweaking the same old models would not bring about the change we desire. Getting the business to change their favourite business model is not an easy task and the event would present strong evidence of the need to do so.

If Australia wants to keep coal below ground and power with different means the models have to be different. To open up eyes, the eyes had to be present in the event in the first place and it is the hope that many would especially from policy and industry would attend this conference and witness also the champions who have being seriously resource efficient in the past period when a select few get rewarded as Champions of Cleaner Production.

The one-day international conference has the thematic session in the morning with Dr. Rene Van Berkel, Head of UNIDO operations in the South Asian Region, making the keynote presentation. Dr Malini Balakrishnan and Dr. Vidya Badra from The Energy and Resource Institute (TERI), India, Dr. Rajat Badra from Stenum Asia, and Markus Moller from Austria Recycling, Austria are some of the other presenters in the conference.

In the afternoon there will be parallel sessions on resource efficiency and cleaner production, resource circulation, life cycle management, sound chemicals management and energy management. In the new economy we have to understand that resources awaits better understanding rather than all with a set of dollar or rupee figures determining their fate of use or abuse. Material accounting has to come of age with traditional accounting taking less of centre stage as at now.
Food

The reality perhaps can be emphasised through food – one basic necessity, which cannot be replaced virtually even if the tactile internet comes along! It has been indicated that to meet the global demand that we will encounter in the next 30 years, we must grow the equivalent of the amount of food we have grown in the past 10,000 years.

By 2050, all countries will need to increase food production by 60-70%. Imagine meeting the Sri Lankan farmer and telling him from now on you better start producing more from what you have as otherwise all of us would be going to be hungry! Imagine the poor farmer whose life and livelihood is already at crossroads in many ways being given an additional responsibility as you and I are not going to do that. Imagine the enormous amount of related resources needed to have finally the food on one's plate.

It is important that even with this basic necessity we will not be able to pursue the pathway as before. The old rules cannot be applied and the rules that we need to follow may yet be unknown! Hence the concept of valuing resources and knowing the resource use efficiencies and understanding resource flow cycles are imperatives for better decision making.

When the economy is designed to close the loop, rather than run with an open loop when you are not aware of what is actually happening for most of the time, there is in-built confidence of the system in its ability to meet challenges.

A national conference can do only so much. A nation with a changed attitude however can achieve so much. Events have to be held in transmitting the message, as this is a fresh message in the new decade. It is hoped that some change of perceptions may occur, as we are quite aware of the ground reality.

Someone once said if you think the environment is not valuable, try counting money while holding your breath! This can be extended perhaps today, for quite a few Australians even taking a breath is an issue.