The why and how of diversity and inclusion at the workplace
---
By Samanthi Kariyawasam
---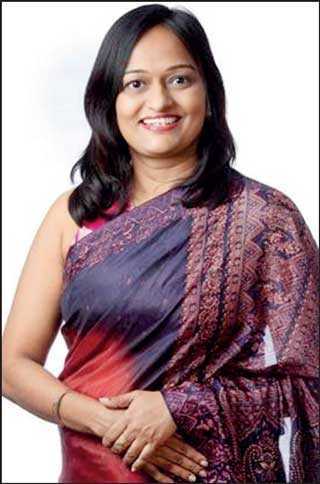 In today's global marketplace, enterprises, large and small, rarely operate in a homogeneous environment. Success of a business depends on the company's ability to understand the needs of its customers, consumers and all other stakeholder groups and how they address them effectively. The rapid pace of transformation taking place in almost every aspect of our lives and businesses adds to the challenge.

As the world around us continues to change, consumers too are constantly evolving. Businesses need to stay attuned to the changes to their lifestyle choices and behaviour to be able to develop and be agile to deliver products and services that meet their ever-changing needs and desires.

While enterprises can gain access to a great deal of information through ongoing consumer research, they need to have the right mix of people in-house to be able to fully comprehend it and leverage any insights. Greater representation from different groups of consumers – men and women; young and old; school leavers, fresh graduates, and seasoned professionals; people from different neighbourhoods, cities and countries; people from different races, ethnicities, and physical capabilities, etc. – within a business improves its ability to relate to data and people behind it, considerably. Bringing a wide variety of learnings, experiences, and opinions to the table, such a mix of team members helps businesses make more informed and balanced decisions.

Enterprises around the world are beginning to realise the strategic advantage they gain by employing a diverse mix of employees. This is reflected in the greater focus on workplace diversity in organisational goals and policies of leading corporates. We are seeing a slow yet steady rise in the diversity levels across businesses, especially around gender diversity. While this is a starting point, we still have a long way to go as diversity goes beyond gender.

One of the primary factors holding organisations back from having more diverse workforces is the natural bias that almost all of us have, as individuals. In our personal and professional lives, we subconsciously seek to be around people who have something in common with us – personality traits; educational, professional, or socio-economic backgrounds; taste in food, music, fashion, etc. While we might not be doing so deliberately, our unconscious bias tends to make us gravitate towards people who think or act like us and feel a sense of comfort or security in their presence.

This bias often creeps into recruitment decisions. Line managers and recruiters tend to unknowingly look for candidates who have something in common with them. This is especially true during times of crisis such as the current global pandemic when there is greater uncertainty and fear all around.

Educating and getting team members to appreciate how our inherent bias holds back organisations is important. We need to demonstrate how diverse points of view enables them to add more value to consumers as well as all other stakeholders. Leaders need to be empowered to drive inclusion and diversity agendas for the organisations.

Businesses cannot reap benefits of diversity by simply employing a diverse mix of people. They need to create and nurture an inclusive workplace culture – one that provides equal opportunities to all and empowers employees to reach their fullest potential. A culture where employees are comfortable sharing their thoughts openly and believe that they are being accepted and appreciated.

Businesses must strive to account for the different circumstances team members face and create systems and processes that help them rise above any challenges to deliver optimal performance. We try to do this at Heineken Lanka Ltd. by raising awareness on inclusion through a well-defined program focusing on self-awareness, transparency, inclusive communication, seeking multiple points of view amongst a few other vital mindsets, to effect behavioural change in our employees. These pillars continue to help us create a more inclusive workplace.

Embracing diversity and inclusion is not just the right thing to do but also the wise thing to do for ourselves, our businesses, and the world at large. However, we cannot simply set ambitious KPIs and enforce this across the enterprise. Business leaders need to start with educating their team members on the benefits of a diverse workforce and an inclusive culture and make it part of the organisation's culture. Only then can these initiatives become truly sustainable and evolve into a way of life in our organisations.
---
(Samanthi Kariyawasam serves as Finance Director at Heineken Lanka Ltd. with 19 years of extensive overseas and local experience in the corporate sector at multinational FMCGs.)
---