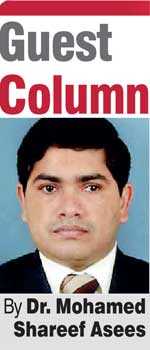 1. Introduction

The aim of this article is to examine the US withdrawal from Iran's international nuclear agreement known as Joint Comprehensive Plan of Action (JCPOA) and analyse its consequences.

JCPOA is an agreement on the nuclear program of Iran that reached in Vienna on 14 July 2015 between Iran, the P5+1 (the five permanent members of the UN Security Council – China, France, Russia, United Kingdom, United States – Plus Germany), and the European Union. The nuclear agreement was endorsed by the UN Security Council Resolution 2231 and adopted on July 2015.

The International Atomic Energy Agency (IAEA) has verified that Iran has implemented its key nuclear-related measures described in the JCPOA and the Secretary State has confirmed the IAEA's verification. As a result of Iran verifiably meeting its nuclear commitments, the United States and the EU have lifted nuclear-related sanctions on Iran, as described in the JCPOA.

According to JCPOA Iran agreed to eliminate its stockpile of medium-enriched uranium, cut its stockpile of low-enriched uranium by 98%, and reduce by about two-thirds the number of its gas centrifuges for 13 years. For the next 15 years Iran will only enrich uranium up to 3.67%. Iran also agreed not to build any new heavy-water facilities for the same period of time.

Uranium-enrichment activities will be limited to a single facility using first-generation centrifuges for 10 years. Other facilities will be converted to avoid proliferation risks. To monitor and verify Iran's compliance with the agreement, the IAEA will have regular access to all Iranian nuclear facilities. The agreement provides that in return for verifiably abiding by its commitments, Iran will receive relief from U.S., European Union (EU), and the UN Security Council, etc.

It has been three years since the JCPOA has signed and it is in place. However on 13 October 2017, U.S. President Donald Trump unilaterally announced that the United States would not make the certification provided for under US domestic law, but stopped short of terminating the deal.

On 30 April, the United States and Israel stated that Iran did not disclose a past covert nuclear weapons program to the IAEA, which was required in the 2015 agreement. On 8 May, President Trump officially announced that the United States would withdraw from the JCPOA and terminate it. In fact, it is not a surprising one to Iran but rather it was expected by many countries. On many occasions US President Donald Trump expressed his dissatisfaction over the JCPOA and continuously criticised it over and over again. For him (Donald Trump) it was one of the "worst deal'' that was signed by the US and other member states with Iran.

President Donald Trump's decision to pull the US out of the Iran-international nuclear deal may benefit only three countries while hurting many others. Trump spent months railing against the Iran-international deal and threatening to pull the US out. Finally Donald Trump did alone what he always wanted.

Losers: US, Israel

and Saudi Arabian

Donald Trump is a big loser on JCPOA. By withdrawing the agreement which was in place for over two years he insulted his predecessor, former President Barak Obama. It is a great humiliation to the US. Donald Trump was misused by Israel and Saudi Arabia to achieve their goals and ensure their interest in the Middle East Region.

It's no secret that Israeli Prime Minister Benjamin Netanyahu wanted the United States to exit Iran's international nuclear deal. He gave a televised presentation of Israeli intelligence a few months ago that was a naked attempt to convince Trump to quit the deal. Netanyahu's wasn't the only Middle East country to hope for the deal's demise. Saudi Arabia's young crown prince, Mohammed bin Salman has long opposed the agreement and mounted a quiet lobbying campaign to kill it. He has befriended Trump's son-in-law Jared Kushner and no doubt talked his ear off about the deal.

These two men lead very different countries, but they had basically converged on a similar worldview: Iran's regional influence is the greatest concern to their country's and needs to be confronted directly. They felt the Iran deal was dangerous both because of perceived flaws in the agreement itself and because it brought the United States and Iran closer together. The deal, in their view, made the United States too accommodating of Iran, too unwilling to challenge its broader regional wrongdoing in places like Syria and Yemen — and thus, it had to go.

"For them, this comes down to: The only way to keep the United States engaged in the region, and provide a security blanket for Saudis and Israelis is to make sure Iran is not normalised through this set of international and regional agreements," Hussein Banai, an expert on US-Iran relations at Indiana University Bloomington, tells me.

That risk is now gone, at least for the time being. With Trump re-imposing sanctions on Iran and unilaterally exiting the agreement, the US and Iran may be on a collision course. This may play out politically, economically, or militarily but however it ends up, it's hard to imagine the US growing closer to Iran as long as Trump is in office. The lobbying campaign, in other words, paid off.

The one side withdrawal of JCPOA has brought a discredit to Donald Trump both within the US and outside the country. People in the US are not happy about his withdrawal. Many business men both in Iran and US are in great trouble. They cannot do their business activities in a proper way. It may bring some restrictions to their business activities in the future.

In the meantime, the people outside of US also very unhappy about this withdrawal. The JCPOA is a multilateral agreement where over six countries have signed the agreement and committed to move forward. Withdrawal of JCPOA is a violation of UN resolution. It shows that US has no respect on UN or any other member countries. US, Israel aqnd Saudi Arabia are the great losers on JCPOA.

Winners: Iran, EU

and other Members

Although US President Donald Trump withdrew the JCPOA still the other UN permanent member states: UK, France, China, Russia and European Union are with Iran. None of the countries withdrew their nuclear deal yet. It seems the JCPOA still valid and Iran can join hands with other member countries in terms of political, economic, social and other aspects.

Right after the JCPOA many EU countries began to trade with Iran and some of them have already invested in Iran for their economic purposes. None of these countries are ready to withdraw their financial deposit just because of Donald Trump, nor are they ready to fall in line with what these three countries – US, Israel and Saudi Arabia – wanted to do for Iran.
References

1.Iran-United States relations https://en.wikipedia.org/wiki/Iran%E2%80%93United_States_relations

2.Nuclear Program of Iran https://en.wikipedia.org/wiki/Nuclear_program_of_Iran

3.Iran nuclear crisis: Six key points http://www.bbc.com/news/world-middle-east-32114862

4.Uncertainty over Iran nuclear agreement could heighten economic tensions with Europe https://www.usatoday.com/story/news/world/2017/10/10/uncertainty-over-iran-nuclear-agreement-could-heighten-economic-tensions-europe/750926001/

5.The historic deal that will prevent Iran from acquiring a nuclear weapon https://obamawhitehouse.archives.gov/node/328996