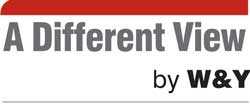 "I agree with Donald Trump completely. I think the US is going to win this trade war. The US has been taken for a ride – over the last 20 or 30 years" – Mark Mobius 2 July 2018.

The top fund manager and guru of emerging markets agree with Trump. Without being biased, let's understand the US President's concerns.


Why is a large trade deficit a problem for USA?

The US runs a massive trade deficit in the region of $ 500 b p.a. The deficit with China alone is close to $ 400 b p.a. Why is this a problem for US?

A country's development depends on its ability to provide Products and/or Services, especially to global markets. This would boost foreign reserves, develop the country's industries, enhance the income level of the people etc. That's why a country with a significant trade surplus (or more precisely an external current account surplus) would be making swift strides towards development.

On the other hand, if a country runs a significant trade deficit (or an external current account deficit) it's helping their trade partners to develop economically, although in the long run its own economic prowess would diminish gradually. The people of the country may not realise this phenomenon as they happily import cheaper goods for consumption.


Sri Lanka's problem is worse

Where does Sri Lanka stand? Sri Lanka has an annual trade deficit of close to $ 10 b. For a small economy, this is significant and as a percentage of GDP, it's well over 10%.

The deficit in the external current account is less mainly due to the worker remittances sourced predominantly from house maids in Middle East. However worker remittances is a source that should decline once the country develops and per capita income improves. If it continues to be significant in the coming decades, it would mean that the Sri Lankan economy has stagnated.

What's faced by Sri Lanka is a much bigger problem than what's faced by the US. The US is already the most advanced economy in the world. The US Dollar is still the number once currency in the world so they don't need to worry about eroding reserves. They could just keep on printing US Dollars. Whereas in the case of Sri Lanka, which is a developing country, the existence of a trade deficit of this magnitude is a serious concern.


Sri Lanka taking the wrong turn

Has Sri Lanka realised this problem? Yes. Are we taking any action? Seems so. Are we taking the right action? Absolutely no.

Isn't it funny if not absurd, that we are doing the exact opposite of what US is doing to address the same problem? While US is opting for protectionist strategies, Sri Lanka is clamouring to liberalise trade further. Are we smarter than US? Unfortunately our strategy seems to be prescribed by the global lenders such as IMF and World Bank. Is there any entrepreneur in the world who would ask the bank how to run his business?


Trump's logic

Make no mistake. A trade war is a war. Like any other war, a lot of people would get hurt. US would know it very well. Not only their producers will face obstacles in foreign markets, but their consumers will have to consume more expensive goods and services.

But in the eyes of the US President, the problem was getting out of hand and they had to take strong action. Maybe it's negotiation tactics, thinking China would concede eventually. Even if China doesn't, let everybody get hurt but at least it's for the long term good of USA, seems to be the rationale. Despite the criticism, one could see the undeniable logic.


Lesson for Sri Lankan policymakers

The Sri Lankan policymakers should follow suit. There's no secret where the trade deficit is originating from. Can our leaders look directly in the eyes of the two key trade partners and say that we are not treated fairly? Or should we hide behind the excuse that we are not as powerful as USA and hence cannot offend global powerhouses?

At least Trump has given us a great excuse (if we needed one), that the world leader is moving in a direction of protectionism and we cannot ignore and address the same problem in our backyard.

Offering to open up their markets for us to reduce the trade deficit is an absurd proposition (do they really think our negotiators are mentally retarded?). Odds are heavily against our entrepreneurs to penetrate those markets. Instead, our leaders should push for these countries to invest in Sri Lanka so that what we import today will be produced locally (by the same companies) tomorrow.

Simultaneously, let us get into the supply chain of their products and services. They already have a large foot print in global markets, let Sri Lanka be a source destination for their products and/or services. This would be a significant boost for FDI inflows as well.

Further analysis on the topic is left for a future column.