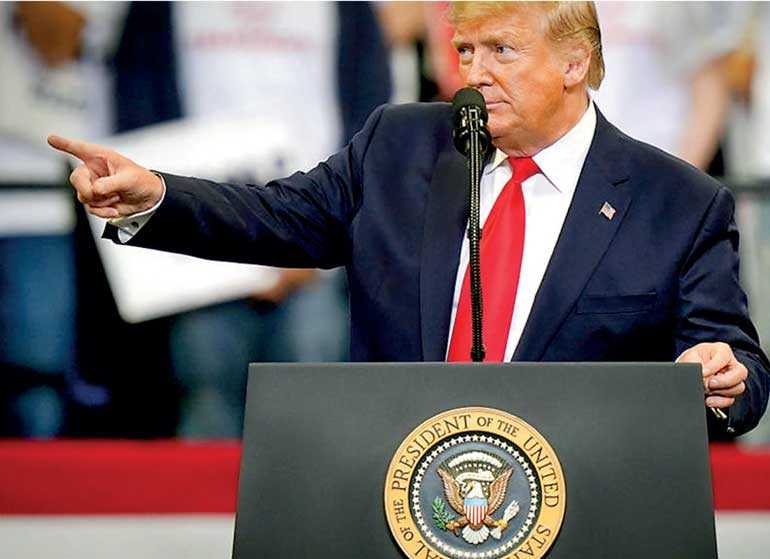 Brand Trump's approval rating has dropped to 51%
---
There is an old adage that 'politics and tourism' has a positive correlation. Many have tried to disprove this aspect but the relationship is coming out very strongly, the latest case study to the world being in the United States.
Trump cost $4.6 b

Since President Trump took office there has been a 3.3% decline in visitor arrivals in the backdrop of global tourism increasing by 4.6%. Research reveal that travellers from Europe in particular has seen a 12% drop when he started calling immigrants rapists, imposing travels bans and the manner in which he treated the global media like CNN.

The US today has lost the number 2 slot globally for tourism to Spain, with the number one continuing to be France. What President Trump forgot when he was stating policy decisions was that almost half of the visitors into the United States is from Mexico and Canada with the rest coming from Europe, Japan and China. If a value is to be computed on the loss the drop accounts for $ 4.6 billion and 40,000 jobs.

Trump and tourism

What analysts say is that rhetoric and policies of how a government is being run affects sentiment around the world, creating antipathy toward the US and affecting travel behaviour. Brand Donald Trump's job approval rating (product performance from a strictly marketing point of view) has dropped to 51% while 45% of Americans disapprove of his performance so far as President, new Gallup figures show.

The tourism pillar has been the focus of the US Tourism Authority, investing in marketing a few years back on brand tourism USA for the first time in the last 273 years. After having never focused on this area of the economy for driving revenue, the outcome was so positive that it shook the world of marketing with an amazing campaign themed 'A land of dreams'.

Two days into power when brand Trump signed the executive order banning travellers from Iran, Iraq, Libya, Sudan, Somalia, Syria, and Yemen to the US for a 90-day period, it created a backlash for the 19.7 trillion dollar brand that ultimately led an eruption around the world denouncing this decision, starting with David Scowsill, President and CEO, World Travel & Tourism Council (WTTC).

A very straight-talking man, he took President Trump head on and issued a strong statement stating that the ban violated the fundamental right of Freedom to Travel as per the UNWTO values. He went on to say that it had created immense confusion among travellers and travel companies worldwide and the WTTC believes that all people have the right to cross international borders safely and efficiently for business and tourism purposes, which was the first agitation that Trump saw from an worldwide policy making body.

Brand Trump had forgotten that the ethos of travel and tourism is about building bridges between divides in cultures, fosters understanding across religious and geographic boundaries, and generates more peaceful co-existence.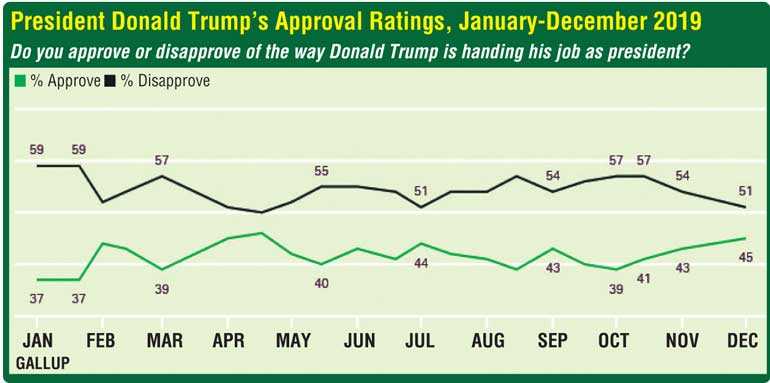 Tracking brand performance – US and Sri Lanka

Typical marketing performance is checked in Sri Lanka either through retail audit to consumer behavioural data via household panel audits. In the case of the US President, Gallup tracks the performance of the President by checking if a representative cross section of Americans approve or disapprove of Trump's job performance. The results are based on telephone interviews with about 1,500 national adults and have a margin of error of three percentage points.

Yesterday we saw the results of a similar research study done in Sri Lanka where after a two-month performance by the current Government almost 55% are stating that people are not sure or not happy on the Government performance with only just 18% of the people are stating that the new Government's economic policies are sound. Almost 60% is stating that the Government has not reduced the burning issue of the cost of living is a staggering insight that must be addressed immediately.

This performance does not hold in good stead given the part administration lost favour due to the same reasons.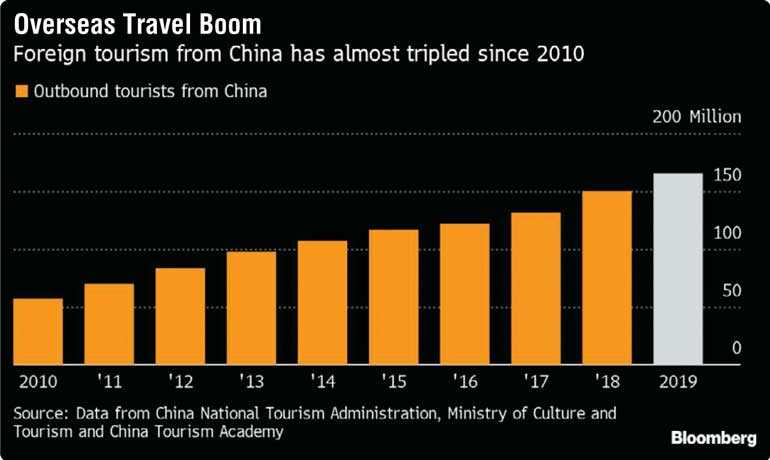 Impact from coronavirus to Sri Lanka Tourism

In the backdrop of a -20% drop in tourism last year, the latest blow that we have to manage is the revelation from Bloomberg that China has ordered all travel agencies to halt sales of domestic and international tours as part of an effort to contain the spread of the coronavirus that has killed 81 and sickened 2,300 people across 11 countries.

Apparently, the Ministry of Culture and Tourism ordered travel agencies and tourism companies to stop selling tour packages. The implication to Sri Lanka will be severe, given that almost 15% of visitors are accounted by China.
Next steps – Sri Lanka

1) Similar to research study done by Sunday Times a more in-depth representative study should be done in Sri Lanka on the current Government's performance so that course correction can be done immediately given that speculation is that General Elections are to be staged at the latter part of April.

2) Based on the representative research, the attributes that affect the perceptions of people on the Government must be identified and focused communication must be done together with the 'product' living up to this promise, especially since the Sunday Times research reveal that on 'suitable people being appointed' to the public sector has got a score of only 30%.

3) The implication from the China coronavirus must be taken into account so that the economy will not head to 1-2% GDP growth like what happened post the Easter attack and SARS virus. One option is to drive domestic tourism and Europe traffic to Sri Lanka.

4) Competitor political brand perceptions must be analysed so that share of mind can be linked to share of market as Sri Lanka is heading to the year of elections from General Elections to Local Provincial Council.


(The thoughts are strictly the views of the writer and has no links to the organisations he serves in Sri Lanka or in the South Asian region.)