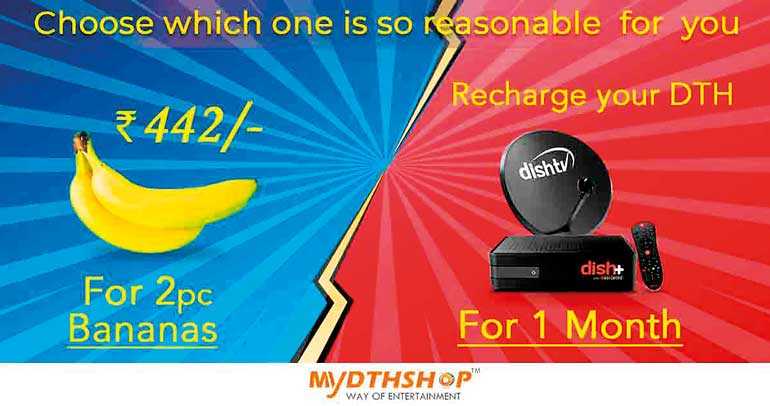 In this new consumer journey, social media is a great place for brands to impact the consumer, with interesting pieces of creativity as part of a larger conversation that engages them, gets their attention and hastens the consumer journey from consideration to purchase
Rahul Bose, an Indian actor, caught a lot of attention for a video post that went viral, where he complained about the price of bananas during his stay at a five-star hotel in Mumbai.
As he explained in his story – he went to the gym at his hotel where he worked out and felt the sudden need to eat something to reenergise himself and ordered two bananas. The bananas arrived but when he saw the price tag he was shocked. The hotel charged him Rs. 442 INR for two bananas. And he expressed subtle but clear disapproval of the same.

The post went viral on Twitter. Angry 'Netizens' and 'Twitteratis' set the internet on fire! Venting their anger – towards the hotel for the highly priced bananas.

In this new evolving age of social media, all such issues engender conversations and everyone in the community has a viewpoint to offer. They add their 'two bits' to the issue in hand – and suddenly, two very expensive bananas, became the talk of town.

But how do brands get pulled in? Some as user generated content and others by alert brand owners. Brands understand the new world of trends and is now becoming a tool for smart advertising or as I call it, 'Trendvertising'.

Amazon Prime joined in the conversation stating their monthly subscription is only 129 INR. And that, for the cost of two bananas you can get a three-month subscription. And detailed out all the things they offer.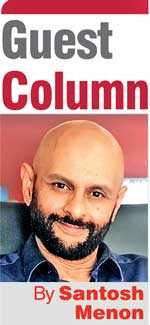 Anchor electrical supplies put out a tweet saying they can protect you from 440 v shock but not from a Rs. 442 shock.

SBI's General asked people not to go bananas over medical bills. And that they had the right financial solutions to offer.

And Policy Bazaar asked people to secure their families' long-term welfare for only Rs. 442 (the price of two bananas).

People created their own creative content. And the hashtag #rahulbosemoment trended for a few days.

So what's happening here? Why do I call it 'Trendvertising'? To understand this well, you need to do a flashback to the days of traditional advertising.
Flashback

These were the days just 10 or 15 years ago when brands spoke to you – the consumer, through their media advertising. Paid ads on TV, newspapers, radio, etc. were directed at prospective customers to create preference for brands.

Once you consumed the brand – if you are a satisfied customer you continue to buy the brand, and over a period of time you are likely to evangelise the same. The journey of the consumer was linear and clear. Brands therefore followed consumer journeys of awareness, consideration, trial and repeat purchase to ensure they did the right communications at the appropriate time and got the sale.

The internet and social media has fundamentally changed the consumer's journey. Gone are the days where you drive to a travel agent to book and plan your travels. When was the last time anyone drove to a restaurant to pick up lunch or dinner? Even life insurance can now be bought off the internet.

The journey from awareness to purchase, if visually represented has dramatically changed from a still wave with a slow moving wave going through awareness and moving lazily into consideration, and finally settling in purchase to a frenetic ECG wave of a person suffering from a panic attack. Everything is compressed.

And in this new consumer journey, social media is a great place for brands to impact the consumer, with interesting pieces of creativity as part of a larger conversation that engages them, gets their attention and hastens the consumer journey from consideration to purchase. And the hashtag has become the symbol of that culture where people talk to each other and brands join the conversation cleverly, and seamlessly gets attention that creates preference.

The #rahulbosemoment was one such example. Let me illustrate a few more recent ones. How many of you tried the new FaceApp on Facebook? Basically this app shows you what you would look like after many years. For a few days many of my friends' faces had time travelled. I saw much older versions of themselves. It was quite the rage.

Mercedes in India joined the conversation with a post saying "Some faces get younger with time" and showed the latest version of their younger looking car.

Flipkart put out a post saying "Looks like this age old filter does not work on this bed with a ten year durability test" and had a visual of a bed that looks the same despite being put through the filter. And Coca Cola put out a post with a visual of the classic Coca Cola bottle saying "Through the ages of 1916-2019".

Some brands are truly undertaking 'Trendvertising'. Many others are not. And that's a lost opportunity. So a few things to identify in your own marketing team – Are they active online? Do they get the hashtag culture? Are they engaging in conversations online – on Twitter, Instagram, on Facebook, even professional ones on LinkedIn?

Do they express a point of view? Do you have an active online sharing culture in your organisation? Do you have the mechanisms for tapping into the social media landscape? Have you invested in a listening tool that tells you about stuff?

Some of these questions, answered honestly will determine your readiness to take on changes in your consumer's life and therefore your brand's future. And your ability to harness the benefits offered by social media.

But for your brand to truly benefit immediately from this new culture you need the following simple things:

Awareness of the trends – What's trending? A set of people who are online and excited about being online will tell you what's going on there. There are simple processes to figure this out. But alongside process, you need the team that truly gets trends

A brand voice that is social media friendly – If your brand voice is still the one you created for the 'old' consumer journey, that reads as 'friendly expert', you will find it extremely tough to justify being part of 'Trendvertising'. Your brand's essence and its voice, must factor in the two-way talk culture enabled between the consumer and the brand in today's social media world.

Timing is everything – Your brand must creatively capitalise on the trends in a matter of minutes or latest in a few hours. Great 'Trendvertising' comes from passionate communication people who understand the brand voice completely. And are buzzing with ideas and doing cool stuff constantly. Alternatively, a team that believes 'good creative takes a long time' will not necessarily be able to capitalise on this opportunity.

A client with guts – Sometimes the toughest thing. And some cynical advertising folks might say 'an oxymoron'. But a client who himself is online and engaging in hashtag conversations will get the value of his brand engaging in it. I know of an international insurance brand in Sri Lanka. The CEO himself is active online. And his brand offers innovative online products. It's easy to talk to this client about 'Trendvertising'.

So make your brand a part of the next conversation that's happening online. Express human and sincere views, be clever. And timely. And reap the benefits of 'Trendvertising'.


(The writer is a marketing communications expert with 20 years of experience in multi-national locations. He can be reached on santosh@kl.lk.)