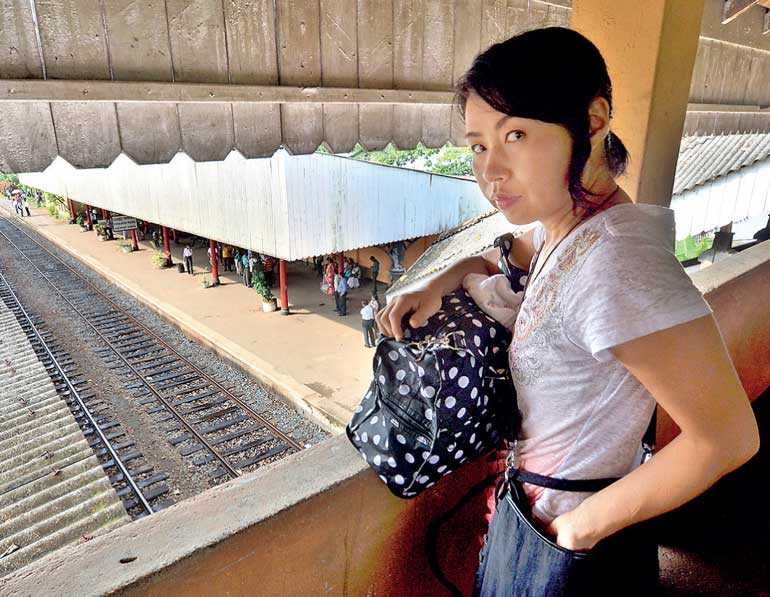 Sri Lanka must improve its attractiveness, with easy access to tourist sites, things to do, sporting facilities and so on – Pic by Shehan Gunasekara
I was making my way out of the Cinnamon Grand Hotel lobby when I heard someone calling out my name. It was a heavy European accent and for an uncomfortable moment I could not recognise the caller seated in the lounge chair. Then, it connected, Robert, my old friend from about two decades back, was sitting right in front of me!


Twenty years is a long time. I would have had difficulties in recognising Robert, now much heavier and grey, in a crowd. When I met him he was living in Sri Lanka, working for a European company involved in hotels and tourism.
Lean, tall and wiry then, Robert was a passionate city walker, there are few streets in Colombo he had not walked down. Later, he would relate stories of his adventures in the sun interestingly; the sights, smells and sounds of the city seen through foreign eyes, the familiar becoming unlike, unknown in his narration.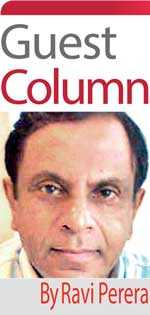 He took it all in; dissonance in the streets; moodiness of the bus drivers, quirkiness of the tuk-tuks; the disorder, the docility and the indifference; stupidities and crudities familiarity had inured us to, reintroduced in a not so flattering light.
In some ways Robert hadn't changed; the casual jeans, short sleeve shirt, the pile of local English newspapers by him, the warm coffee on the side stool, were characteristic. Over a coffee we caught up on each other's' life story since we last met. Robert was now working for a European based tourist company.
The opinions he expressed during our lengthy conversation would be of interest to those concerned about the sad realities of the country in general, while of particular relevance to those involved in the tourist industry. For clarity, I have both rephrased and summarised his words.
"Any given time, most of the tourists in Europe are Europeans. It is a big, rich market, and the industry is very well organised. There are so many sites of tourist interest, things to do, superb infrastructure, wide range of accommodation, food to suit every budget and of course, security: all of these are of a very high standard. People there understand the meaning of service efficiency."
Robert had come to Mumbai for a tourism convention and decided on a detour to Colombo, to visit 'old haunts'.
Old problems persist
"There are many new buildings in Colombo now and the place is much cleaner," he paused "but sadly, the old problems, poor service attitude, inefficiencies, institutional weaknesses and the lack of ownership, persist, if not, worse now."
I asked him why he thought so. Pointing to the bundle of newspapers with him Robert explained
"Look at these newspapers; these are possibly the cheapest newsprint available. Even in other Third World countries, there is better paper quality. This paper quality is so poor, so many smudges, misprints, very often the ink gets on your fingers. I noticed a big drop in the content quality too. The stories are poorly written and the plot or the facts seem weak. In financial as well as political coverage I get the impression many of the journalists do not fully comprehend the events they are writing about, nor, understand the processes behind the events.
"It seems like the attitude of the owners of the print media is to make maximum money with minimum cost. They know that they can sell a certain number of newspapers regardless of what they put on it. So why pay good salaries to writers? As a result of this short term out-look, only those who write as a hobby get attracted. You have to nurture your writers, pay them well. Here, it is all about raking in the money. There is no institution building, it is only take, take."
Tourism
"Bob, don't you think our tourism has advanced in the last 20 years? Compared to then, we now have many more tourist arrivals and a lot of new hotels," I drew him out on a subject he was very familiar with.
"It is a fact that in the last 20 years global tourism has seen a manifold increase. Now, global tourism exceeds more than one billion travellers annually. You can work out your share of it, especially in terms of the actual earnings. Of course, during the war years the situation was very bad in your country. But in the 10 years since, have they improved to the level where they could compete with other markets?
"During my time in Sri Lanka your National Airline was called Air Lanka. It carried an unhappy reputation for delays and cancellations. For old times' sake, I decided to fly from Mumbai with the SriLankan, the renamed airline. This is a short flight, I flew economy class, but since I wanted some leg space, paid a little extra for a seat with room to stretch my legs. To my annoyance when I boarded the plane I was cooped up in a seat with no leg space at all! No one could give me a satisfactory explanation. The airline staff could not handle the situation, they simply ignored my protests.
Sri Lanka is like a patchwork, there are a few patches of good service providers in a general fabric of indifferent service. Now in this hotel, the service is good, comparable to any hotel of this category. You walk 100 yards from here and there will be a restaurant with appalling service quality, perhaps even a stinking toilet. It seems standards do not matter, as long as your billboard says 'tourist hotel'! Can you build an industry on such tomfoolery?
"Later, I learnt that the plane had been changed due to some technical reason and the second plane had no seats to suit my requirements. As it was a short flight I dropped the matter. But this is the kind of thing that happens often with so called service providers here. When things go wrong, they simply disappear or assume an air of bureaucratic nonchalance! They don't realise they have taken our money, promising a service. The mindset is designed not to serve the customer or to perform at a high level, but to supplicate before a more powerful personality. That is the way things get done in this country."
"What can we do to improve our tourism industry?" I queried.
"I wish I had an easy one-line answer. One industry cannot develop in isolation if others don't perform sufficiently. The fact is, there is much to do, in so many areas. Overall, Sri Lanka must improve its attractiveness, easy access to tourist sites, things to do, sporting facilities, so on. Your infrastructure, especially the roads, the railways are utterly inadequate. It takes half a day to travel from Colombo to Kandy, a mere 72 miles. Now, conventions are big business. This is another area you can look at. Many participants at conventions come with their family. While the man is at the convention, what is the family to do? The entire Western Province has only one golf course! In Singapore there are about 20 golf clubs, while in the larger Mumbai area there are more than 10.
"There is talk of turning Colombo into a shopping hub. For shopping (and even accommodation) I find Bangkok less expensive than Colombo. As you know, Bangkok which is on top of the most visited cities in the world index, attracted more than 22 million visitors last year. Then, you have in your neighbourhood other top draws like Singapore, Kuala-Lumpur, Bali, Seoul, Vietnam; all leading tourist destinations. I won't even talk of China and Japan. By the way, are you aware that Malaysia, as an independent country, sustained an average rate of 6% growth rate for several decades? These are the countries, and that is the level of competition you face. Perhaps, you should look at your taxes and tariffs with the aim of making Colombo more competitive for the international shopper.
"Another sad development I have seen is the mushrooming of small lodges which go as tourist accommodations. They are not budget hotels, but small houses with rooms for hire, dingy and dirty. These really do harm to your brand and bring overall standards down. They are like your ubiquitous tuk-tuks. When they were first introduced, tuk-tuks were seen as an answer to urban transport problems which were not adequately met by public transport. Now, every other person is driving a tuk-tuk. Owning one has become the aspiration of the younger generation. Is this good for a society? In fact, these tuk-tuks have turned your roads to a hilarity today!
"Similarly, at every street corner and stretch of beach there are touts, hustlers and beach boys harassing the tourists to earn a fast buck. This is bad for the country and harmful to your image."
A patchwork
It was getting late, from the hotel lobby I could see the bumper to bumper traffic on Galle Road, tired city workers driving home after a day's work on the only road leading to the south of the city. From the Galle Road the traffic diverts to the narrow Duplication Road and then in Wellawatte back to Galle Road. If the driver was living in Ratmalana, a mere 10 miles, going by the crawl at this time of the day, it could easily take one-and-a-half hours for him to reach home.
"Sri Lanka is like a patchwork, there are a few patches of good service providers in a general fabric of indifferent service. Now in this hotel, the service is good, comparable to any hotel of this category. You walk 100 yards from here and there will be a restaurant with appalling service quality, perhaps even a stinking toilet. It seems standards do not matter, as long as your billboard says 'tourist hotel'! Can you build an industry on such tomfoolery?"
My Uber taxi was only a few minutes away. Having arranged to meet for dinner the next day, I got up to leave. Bob insisted on waiting with me for the taxi. While we waited he checked his calendar. "Oh, no, I cannot have a glass of wine with my meal tomorrow, it is a public holiday, a 'dry' day!"