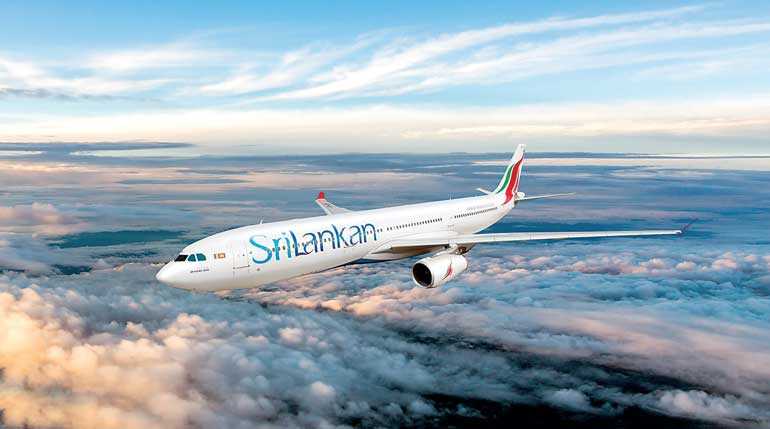 We would not have known anything about Airbus bribing persons connected with SriLankan, if not for a judgment of a British Court. Our Inland Revenue Department which routinely sends tax forms to persons who buy a small car or an economy class ticket to Singapore, completely miss out on those who live billionaire lifestyles right before their eyes!
---
There must be very few subjects in this country more investigated than the alleged wrongdoings in relation to Government issued bonds.

Beginning with the so-called Pilipino committee (appointed by persons whose very conduct was germane to the inquiry, and from the same political configuration to boot!), then several COPE inquiries, a presidential commission, to finally what is referred to as a forensic audit, needless to say, all these inquiries required extensive support investigations by State and other agencies, eating up huge sums of money and time.
Bonds

Sovereign bonds are sought after by investors worldwide, looking for the security of a government guarantee. However, this does not mean that government bonds are fool proof or gilt edged. In recent times several countries have defaulted on their debt.

Only a few years ago we saw the spectacle of Greece, a developed country, going under debt (typically, Sri Lanka, a country with precious little money to invest, had invested in Greek bonds!). Greece had a history of loose systems with wide-spread tax evasion, and, as a Euro zone country, had borrowed far beyond its capacity to meet the debt.

Factors like inflation, devaluation of the currency, political instability, could impact the actual return on bonds issued by a government. Being based on the stability and integrity of the system, even a hint of corruption can undermine the value of government bonds, consequently the country's ability to raise loans. The interest rate on government bonds is a benchmark for lending institutions, a decisive factor in all economic activity, therefore.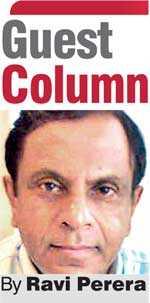 A mere quarter percent change in the interest rates of a predominant economy like the United States can send strong spasms through the global economy. To run an economy, especially one so troubled as Sri Lanka, we need men with requisite capabilities as well as unwavering integrity. Going by the appointments our politicians have been making, such qualities mean not a farthing to them, instead endeavouring to bring in only glib-tongued adventurers, beholden to the politician.

Multiple inquiries, spanning many years, have attempted to unravel the damage done to the country by these grandiose opportunists alighting on the highest positions of the State. It is reported that one of them not only ensured a bulk of government bonds to his bond dealer son-in-law, but also ordered, at Government expense, the most expensive suits that Savile Row tailors could produce, because a central banker should look the part!
SriLankan

Near parallel with the bond inquiries have run the many investigations of the SriLankan, our foray into the international airline business. These investigations were not to find ways of bolstering the flagging business of the airline, but to unravel its rotten inner workings. With a top management so craven, it is certain that down the line in the organisation, mendacity rules.

It is commonly said that Lee Kuan Yew, Singapore's sagacious leader, then advised our Government that an airline was not a priority for Sri Lanka, there being so many infrastructure improvements like schools, roads, hospitals needing immediate attention. Several third world countries had started airlines years before, some doing well, others struggling. Undertakings of this nature require leadership, commitment and skills that can take on international challenges.

No, we know what is best; arguing that our tourism needs a national airline and the necessary skills were locally available, we jumped headlong into the stormy winds of global air travel business. It is not that we had previously shown any distinction in the management of businesses, or achieved noteworthy economic success; on the contrary, even small cooperative stores were struggling for want of management; but for the decision makers, the glitter of an airline was irresistible.

As they say, the rest is history; after the country had spent billions of rupees on covering its losses, we are now told that its top management, accepting bribes and commissions from suppliers, had right along betrayed the interests of the airline.
Inquiries

The purpose of this article is not to lament the pitiable state of the National Airline or condemn the subversion of the country's financial integrity. These are sel-evident, symptomatic of a nation, on a downward spiral. In a land where common swindlers are hailed as heroes, a prophet will be without honour.

We like to however draw the attention of the reader to the multiplicity of inquiries conducted on these institutions. Inquiries are not held to merely keep the inquirer occupied. Ultimately, the purpose of an inquiry is to inform the public of the true situation of these institutions; created in their name and funded with their money. When the truth is known, neither the authorities nor the law enforcement, can dither no longer.

But is this what happens?

Most of these inquiries are very Sri Lankan, all cry and no wool.

There will be a portentous announcement of the commission of inquiry, the panel will commence hearings with fanfare; many will come and go in big vehicles, bulky files will be carried to and fro, newspapers will report dramatic developments, and invariably the inquirers will ask for further time for deliberations.

The result of the long-drawn effort is a lengthy report which is presented with some formality to the appointing authority. It is well known that many of our "authorities" are averse to reading! To the average citizen, if he is brave enough to read it, much of it will make no sense. Anyway, the report is either tabled in parliament or sent to other agencies, sometimes even archived.

Most investigations end up recommending further investigations. Averring the confines of their mandate, the reports emphasis their inability to go beyond. They can only recommend further action, which is in the hands of other agencies. These limitations are not ex post facto-wisdom after the event. They were known all along; perhaps part of a culture where the show is all that matters, not the result. In the process, the inquirers are feted, witnesses go in and out, lawyers are enriched, only that the wrongdoer remains intact.
Airbus

We would not have known anything about Airbus bribing persons connected with SriLankan, if not for a judgment of a British Court. Our Inland Revenue Department which routinely sends tax forms to persons who buy a small car or an economy class ticket to Singapore, completely miss out on those who live billionaire lifestyles right before their eyes! After all, some of these nouveau riche chaps were purportedly earning only a salary, however high, what the aspiring international airline pays!

Airbus, one of the largest airplane manufacturers in the world (Boeing of America being the other), is a company registered in the Netherlands with its operational headquarters in France. It has a large presence in the United Kingdom too. The company with little less than two hundred thousand employees, is valued at more than $ 100 billion (by way of comparison, Sri Lanka with about a 21 million population, has an economy of about $ 88 billion).

Somewhere in 2016 (about the time of our bond scam), the Serious Fraud Office (SFO) of the United Kingdom opened investigations into an allegation of Airbus bribing persons (in third world countries) in the course of its business. Not only was the company a foreign entity, the offences were extraterritorial. However, the Bribery Act of UK (2010) imposes a vicarious liability on a business or a part of a business in any part of the United Kingdom to prevent bribery, thus, the failure of a commercial organisation doing business in the UK to prevent bribery is an offence against the Act.
To put this in perspective, we read in the local newspapers that some of our larger companies are now investing in foreign countries like Bangladesh, Indonesia, Africa and the Maldives. It can be argued that if they flourish in these countries, it is good for Sri Lanka. But, if in the course of doing business, our companies bribe a foreign national in his own country in order to facilitate their business, what would be our standpoint?

According to the allegation before the UK Serious Fraud Office, Airbus had bribed officials of several third world countries in order to facilitate the sale of their aeroplanes. These sales were handled by various officials and agents of the company. Although it is not easy to calculate the exact profit from the corrupted process, (some of the planes were yet to be delivered) hundreds of million dollars is being suggested as the eventual company profit.

The investigations convulsed the behemoth; Airbus changed its board, removed the officials tainted with the scandal and improved its compliance processes. It admitted wrongdoing and cooperated with the investigations, which by the way, ran into something like 30 million documents, the investigators trawled through them all.

Taking all the circumstances to consideration, the court assented to the entering of a 'Differed Prosecution Agreement' (DPA), upon the company paying an unprecedented fine of approximately $ 4 billion.

On 31 January, President of the Queens' Bench Division Rh Hon. Dame Victoria Sharp entered judgment accordingly.

One investigation, one judgment, the Airbus saga in the main, ended there.

As a matter of interest, I quote below random excerpts from her lengthy judgment.

"Airbus could have moved more quickly. Having said this, since engaging with the SFO, Airbus has provided the fullest co-operation. Whether the co-operation is to be described as extraordinary, or exemplary, the adjectives used respectively by Mr Keith QC and Mr Lewis QC during the course of submissions, seems to me make little difference of substance to the overall issues I have to consider. In my judgment, the co-operation provided was exemplary."

"Notwithstanding the seriousness of the conduct in this case, I consider the public interest factors against prosecution clearly outweigh those tending in favour of prosecution. In particular, I have had regard to the exemplary co-operation of Airbus in the manner identified, including its submission to the SFO in respect of conduct overseas and of which the SFO would not otherwise have known. Airbus has, to use a colloquial phrase, truly turned out its pockets and is now a changed company to that which existed when the wrongdoing occurred. In addition, on the evidence before me, the effects of a prosecution on Airbus and the collateral effects on thousands of innocent third parties, corporate and individual, would be disproportionate notwithstanding the egregious nature of the conduct engaged in."

"Having determined harm, the next step is culpability. The Guideline identifies a non-exhaustive hierarchy of the culpability characteristics used to determine into which of three categories of culpability, High (A), Medium (B) or Low (C) the conduct falls. Using the appropriate culpability category, a starting point for a multiplier to the harm figure can be derived. Adjusting within the category range for aggravating and mitigating factors (again by reference to a non -exhaustive list set out in the Guideline) allows for the assessment of a final multiplier. The Guideline recognises that the culpability might be such that it is appropriate to move outside the category range altogether."

"Pursuant to para 8(1) of Schedule 17 to the 2013 Act, I declare that the DPA is in the interests of justice and that its terms are fair, reasonable and proportionate. I consent to the preferring of a bill of indictment charging Airbus with 5 counts under section 7 of the Bribery Act 2010. I note that, pursuant to para. 2(2) of Schedule 17 to the 2013 Act, these proceedings are automatically suspended. The terms of the DPA now fall to be enforced in default of which an application can be made under para. 9(1) of Schedule 17 to the 2013 Act. 122. I thank counsel for their assistance in this case. The various documents they have provided have been of considerable assistance in my resolution of this application. The DPA, the Statement of Facts and this judgment containing the reasons for the declarations made in this case should now be made public."