Quite a few years back we became quite familiar with the term 'small miracle' which never took to the stage it was intended but contributed perhaps definitely to the use of few hundred millions of rupees as no process is expense free.

However, I wish to make sense of the power of small miracles even if the whole of Sri Lanka is not one small miracle. The latter can be argued perhaps in many ways with and as said once in the US, in the long run you never beat the White House. A comment by a White House deputy to a US EPA Administrator William Reilly indicating it is not the scientific merit that matters.


Consistencies in developed economies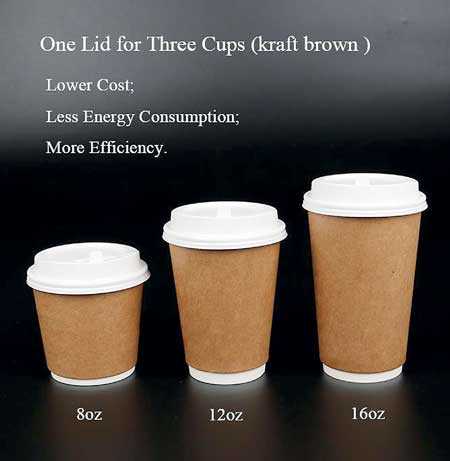 Large or small, developed economies appear to show some remarkable consistencies. You are almost always impressed with efficiencies, see compact places with many millions running super confidently, rail with people cycling into their compartments literally, massive projects with perhaps tiny plaques if any and with only an occasional rumpus happening from street protests. The latter may be just may be so as to keep that protesting gene in their bodies without going extinct by becoming completely lame and docile.

How such comparable predictive situations have occurred which had led to the establishment of quite memorable quality of life scenario that they radiate. This definite difference that exists had left so many putting even their life on 'life support' just for the opportunity. The urge is so strong that some place all that they have at risk, as the picture of the baby body of Alan Kurdi demonstrated.

The world polarised between a developed and a developing status sadly appears to have pushed people to achieve quick success not so by hard work-based achievements but by high-risk, short-term opportunistic risk taking.

Many of the changes that contribute to some cities surpassing many others are not even felt and understood as important. Definitely those who led to such changes are unknown. They are the silent unknown innovators. While looking at monuments one could in many of these cities come across a tomb of the Unknown Soldier. Faceless adulation but people know that many lives were sacrificed at different times for society and the respect has stretched over centuries.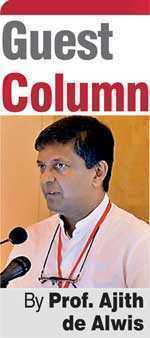 There are no such tombs for the Unknown Innovator in any society. As societies change, still improvements keep on materialising and find many a happy user. When people come across such changes they do not ask from whom but are quick to consume and benefit only.

Consider what the US Economics Professor from Stanford Paul Romer studied. He identified something that saved perhaps a few seconds to be quite remarkable. This example is about a one size fits all cup lid. Usually there are three service offerings in a coffee shop and such shops are quite ubiquitous in developed states – small, medium and large. These initially had three different size cup lids and the consumer usually after getting the cup had many a difficulty in finding the right lid, losing time and creating additional stress as well.

When one size fits all made its debut, suddenly the consumers found themselves not needing to think at all – there was only one type of lid for all three cup sizes. You pay for your drink and just use the lid. Imagine in a nation addicted to drinks on the go, finding even a few seconds being made available to a different productive activity. Right across all such activities, some are introducing innovations. The power of such combined innovations means the power of small miracles. Yes it is important that simple unproductive leisure is not simply extended to benefit from small innovations, then the absolute power is no more.

Those perceived qualities really were as a result of many such mobilisation of small innovations. All societies at all times will be able to identify pain points. Pain points may have something to do with convenience, efficiency, effectiveness, productivity, dullness or progress.


Seeking solutions to pain points

The difference of a society that decays with time is when the creativity in identifying opportunities is lost but is replaced with cynical opportunistic behaviours. When such become the majority, you never seek a solution to any pain point. The pain points are allowed to be cancerous and a whole process of negativity accumulates.

I recently faced the experience of giving as an example a list of pain points in our society across several dimensions. My interest was to see how a student group would response with possible answers and the willingness to go an extra mile. My final experience with a very short feedback time was the expectation was too much. They fear to fail even though I never had any interest in failing.

How the group perceived the issue was as the challenge was individually threatening and many perhaps were imagining problems first why the challenge cannot be done and it was easy to see fears spiralling. We engage with a subject to go through easily with it and want to be on the horse, which is easier to win with.


Education system

Most students of our current system of education are about seeking maximum blessings from the sun to Jupiter and any relevant moon before the examination. Identify directions of departure and even may come out through the backdoor of the house if that is the suggested direction.

You may try to find a time too which may need either you trying to run at full speed to get to the examination hall or spend some real good time twiddling thumbs having had to come out of the house too early. As we have mass-scale distribution of blessed pens, etc. in quite a few places and observing the crowds, one may wonder how one can repeat the process year on year if the results from the previous year's distribution is known.

May be that the blessed pen was kept closer to the heart and the student used another pen. Or just may be that those who failed to understand that the pen should be closer to the head rather than the heart are definite not to succeed. It is important to understand that we at present make most of our decisions from heart.

We must understand that pain points are evolutionary with progress as well. There will always be a different way to do things. Different ways of thinking will pave the way to solve and small miracles would happen. Little change, mass acceptance and a resulting small miracle.

Many thousands of small miracles happening almost silently across societies transform themselves. So you need citizens as change agents and all students are citizens and it is incumbent that a real good student should be an innovator.

Many may spend their lives not getting known to the outside and they themselves may not realise the enormity of their contribution in altering the direction of their society. However, this group is a natural and a must have for a developed society.


Breeding opportunities

The lesson I want to push for our economy is that we need to create this group or give powers to any identified to breed their numbers. Breeding is to be understood by valuing idea infusion, enabling execution interest, supporting creative spaces.

To go back to my earlier experience given above, students did not see the breeding opportunity – they thought that with time and all the other pressures they simply do not have the ability to make it. They were lining up all the negatives and the issue would have appeared to be so insurmountable they definitely did not see the availability of doing brilliantly even while failing to achieve the end objective which too had been taken as 'successful implementation'.

In any learning environment you do not necessarily succeed solely by being right. It is the effort that you make, the multiple directions that you take and how spectacularly you may fail – how audacious even the single try that you took! – can make a different person out of you. I would have accepted both the brilliant success and any spectacular failure equally. The system should have that flexibility built in.

Students by and large respond to the signals that they get or what has been culturally embedded. Those who challenge, those who wish to walk on roads not travelled before, those who understand a singular reason for our place in society is purpose, make all the differences as they only have the ability and opportunity seeing a different view.

The majority not attempting anything new, who play safe and enjoy leisure, are not going to show us the power of small miracles. We will just move from one tag line to another and spend money on advertising agencies to support our branding – to give makeovers.

The power of small miracles is evident when the execution of many ideas is littered across the landscape continuously and conspicuously. Billboards, whether digital or analogue, cannot grow nations!