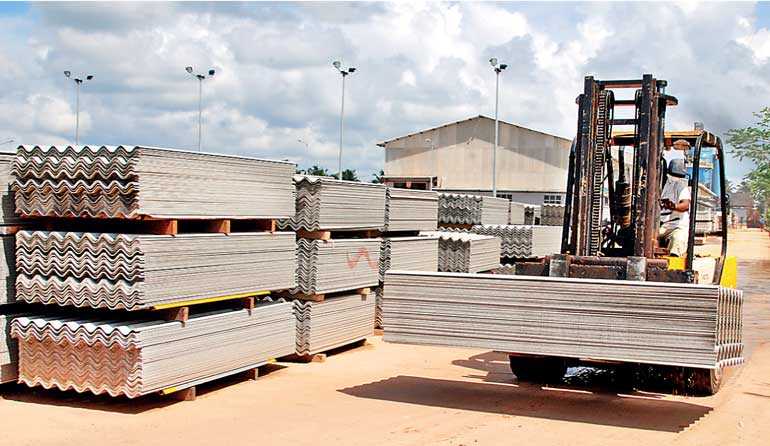 In Sri Lanka, small–scale businesses have a very high failure rate at their initial stage unlike other countries – Pic by Shehan Gunasekara
---
The new Government is poised to enter an arena in the development of entrepreneurship in the country which most of the developed countries have succeeded at the initial stages as well as in continuous efforts.

The appointment of the new chairman and strengthening of National Enterprises Development Authority under the Ministry of Small and Medium Business and Enterprise Development appears to be a direction that the State intends following in the future.

According to United Nation University World for Development Economic Research, entrepreneurship contributes to national happiness. The reason being that unemployment is a major cause of unhappiness in societies. Entrepreneurs are the key in economic development of societies as everyone agrees hence the attention paid to this area by many developing countries.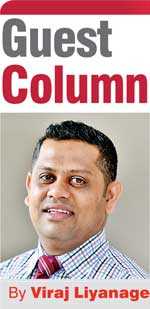 In Sri Lanka, small scale businesses have a very high failure rate at their initial stage unlike other countries. There are many Facebook posts and other social media news showing innovations but later they were left discarded with no support. This would not have happened if there is an incubator system that would have done more analysis on the innovation. The off-road mini formula car by Kanchana Hashan, garbage recycling plant, machine to detect blood sugar level without pricking the nail, etc. are a few.

This article is about the fulfilment of the need in the provision of incubator facilities for existing and new entrepreneurs, the lack of which is a major cause for the decreasing entrepreneurial enthusiasm that is essential to ignite growth and development through entrepreneurs with many countries admitting that small-scale sector has been a major contributor to employment generation in many development drives.

In the Sri Lankan context, fostering and nurturing of incubator systems is yet to be given priority. This aspect, if given reasonable attention, will definitely support the young entrepreneurs by pushing them to convert their innovations into real business thus adding value to existing products and services throughout the country.

Business incubation is a process aimed at supporting the development of new products or services at innovation stages. The process provides entrepreneurs with an enabling environment at the start up to help reduce the cost of launching new products and services into the market under the title of entrepreneurs. The incubators therefore cover wider aspects including increase of confidence and capacity of the entrepreneurs and link them to resources required to start and access the markets.

Business incubation programs are often sponsored by the respective government ministries through their implementing agencies, private companies or academic institutions such as colleges and universities. Their objective is to assist to create and grow young businesses by providing them with necessary support and financial and technical assistances.

Incubators provide numerous benefits to owners of startup businesses, such as incubator office, manufacturing space, etc., below-market rates, and they receive much-needed expertise in developing business and marketing plans as well as assistance to receive funding.

Incubators often share telephone, secretarial office, and production equipment expenses with other startup companies, with a view to reducing overhead and development costs. There are four main types of incubator business models: university based, government owned, non-government organisations owned and private sector owned. These should come with space, IT facilities, consultancy services, skills and motivation to encourage to start businesses towards entrepreneurial success in a variety of fields from IT, engineering to business.

In the case of Sri Lanka what seems practical would be to have incubators in a few identified schools district wise and then extend their facilities to all entrepreneurs. These schools will cover the regions in which the innovators would emerge. The private sector can assist all public and private universities to establish centres with which the undergraduates can try out many ventures.

For example, in the USA, New York State offers resources designed to enable new and existing businesses to become more competitive through the use of innovative technologies. The State also offers other innovation development support resources, including financial incentives, to foster university collaboration, research and innovation. Also, they are training how to create a business plan as a subject at the school and they do so in a way that infuses the minds of children. There are also separate officers for legal counsel to prepare business plans for startups.

In USA the business incubation industry is growing and prospering. The USA business incubators have demonstrated that they accelerate both the wealth creation process with a community by raising the success rates of incubated companies above non-incubated companies by matching entrepreneurs with both intellectual and professional capital.

In the process, the incubated companies create jobs both in and out of the incubators. The majority, 32% of US business incubators (32%) are associated with US universities. Given the deep pool of intellectual capital at universities, many universities focus on technology-based incubators.

Malaysia is the best and closet example for Sri Lanka for business incubation models and some business incubations started as technology-based initiatives. Technology Park and Multimedia Super Corridor are examples. These are however aimed at supporting large-scale operations which may not be directly suitable for Sri Lanka given the magnitude.

In Sri Lanka several universities and university colleges have ventured into incubator operations in a smaller scale and these need to be expanded into rural areas through university colleges and central colleges.

Not all business incubators need to look alike. They can be categorised into agricultural, technology and engineering. If an idea comes up, that needs to be evaluated in terms of development and commercialisation. It is only then the idea is put into an appropriate incubator. The process will then begin until a business becomes sustainable.

Understandably, successive governments have encouraged large scale businesses to make a turnaround of the economy. Seemingly, the small business sector has been somewhat neglected and need a push by the Government to establish the incubator systems throughout the country that will boost entrepreneur enthusiasm. This needs to be done with expert advice as simply an emergence of a product or service does not necessarily mean they have business potential.
(The writer is MBA Alumni of University of Sri Jayewardenepura, Assistant Manager – NSBM Green University Town and a researcher on entrepreneurship development. He welcomes feedback, comments at virajhl@gmail.com.)