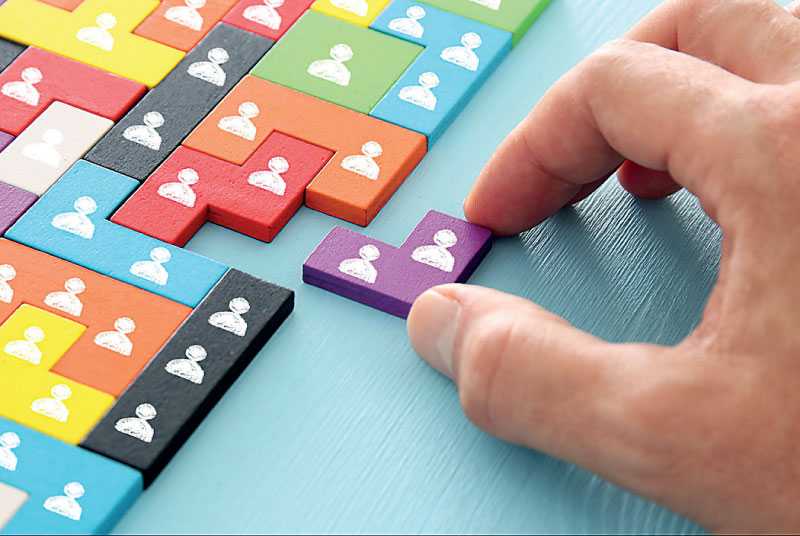 In every company, the Human Resource division has to perform a key role in fighting against COVID-19
---
Running businesses today while facing the global pandemic of COVID-19 is quite challenging. More than 200 countries around the world have experienced a major impact on their economies and societies due to the pandemic.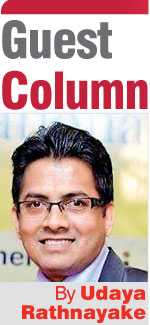 The pandemic has also affected the day-to-day lives of the general public. Thus, people's income level is going down, inflation is going up and loosing job ratio is also going up. Meantime, a number of discussions are taking place, concerning the impact of COVID-19 and implications for workplaces, working practices and Human Resource Management (HRM).

Many of the issues have occurred as a result of business and profit drops. Without having sufficient demand and profit in the business, it is difficult to look after a company's staff. It has been identified that some companies have even closed down and some have reduced operations. Some have also been compelled to reduce staff members. Hence, many of the trainees and fixed term contract employees lost their jobs. Most of the outsourced labourers have been sent out. However, it is necessary for them to look after their permanent employees as terminating permanent employees is a long process of a company. Some of the companies cut their salaries as a mechanism to reduce staff cost.

In every company, the Human Resource division has to perform a key role in fighting against COVID-19 while managing the human resource management functions. Together with the HR division, every single manager has to do a HR role as the entire management team has a key responsibility to look after their subordinates. It is necessary to ensure the staff's health and safety while educating them on how to prevent the pandemic.

The Human Resources division has to perform a dual role, balancing the business and the staff. Without making profits, the company cannot take care of their staff members, and without healthy and potential staff, the company cannot perform. At present, uplifting the business is a struggle for many organisations. They need to survive the businesses while managing their expenses, and keeping a nominal profit margin.

Who is responsible to take care of the staff during the pandemic? Is it the HR division? No, it is the responsibility of the entire management team of a company. Each manager has to play a HR role within the company. The HR division can help the managers and staff while consulting and driving people through implementing policies and procedures.


Challenge

Now the challenge is how HR can look after the business and the staff. If the business is not going up, there are a few things for concern: increase productivity and reduce cost. Cost can be reduced to a certain extent. It is necessary to look at each type of expense carefully, and pay attention to cutting down expenses as much as possible.

From an HR point of view, for most of the organisations, staff cost is the biggest problem as return of investment (ROI) of some of the employees is not as it is expected. Some employees are unproductive. Having the current situation, unproductive staff should not be tolerated by any company. Every employee has a responsibility to provide the maximum support to a company to get maximum output during the tight schedule. Getting rid of unproductive staff (bad apples) is necessary after carefully measuring employee performance during this crucial situation, if it is not possible to get them into the correct track.

Today, there is a situation where curfew is imposed in certain areas in the country. Since the pandemic is spreading around the country, some employees are not in a position to travel to office, and visit clients for business purposes. It has created many issues for businesses and affected income generation of some companies.

This global pandemic educates the society and the business world on how the VUCA concept (Volatility, Uncertainty, Complexity, Ambiguity) is applicable here. The VUCA helps business leaders to make decisions and problem solving considering the future. If a leader knows there is an uncertainty in the market, they can navigate their decision making and risk avoidance to protect the organisation. Now it is high time to think about this concept and make necessary strategies.

Another key HR challenge is, 'What does the future of work look like?' HR has a responsibility to prepare the staff for the future. Most of the companies did not think about this kind of a situation before the crisis. The crisis became a shock to many organisations. Some companies implemented business contingency management plans for their businesses. But most of the plans are not successful.


Working from home or remote

The concept of working from home or remote working is more popular now and it has become the new normal practice, because given the risk in society, this is the best way instead of travelling and working with other staff members. However, this method is not effective in every case. It is especially not possible for manufacturing firms' operational staff and some other fields.

However, the world is moving towards digitalisation. Some of the HR functions can be digitalised, adding value to the organisation. Further, it is possible to outsource some of the HR functions as well. However, the companies have to identify value-added HR services when taking such decisions.

There are some HR functions which have to function smoothly but those don't add much value to the organisations, such as payroll and handling statutory payments. Digitalising possible HR functions would add more value to the company. The digitalised HR functions can be operated from anywhere in the world. HR should set an example to others, showing other managers that it is possible. For the current context, digitalisation would be a better solution.


Learning and development

Learning and development is one of the greatest HR functions today, and it adds more value and colour to organisations. During the pandemic, it is necessary to educate staff members on how to work from home/remotely in a productive way. Some of the managers may have a doubt on how can they measure and ensure the results of working from home. It is necessary to make some criteria to measure the performance of working from home concept, even though there are some staff members who are not in a position to work from home as their duties are more operational.


HR has a responsibility to ensure staff health and safety and well-being. In order to safeguard the staff from the crisis, it is necessary to educate them on how they can protect from COVID-19. Staff cannot work as previously in offices or factories. Now the situation has changed. Adhering to health regulations is a must. Therefore, HR has to set up a corona free work environment, making necessary precautions. While establishing the setup, maintaining staff discipline to follow such guidelines is mandatory. If anyone breaks the rules, necessary disciplinary actions should be forced. Because, if anyone violates a rule, it becomes a huge issue to the whole staff and the entire business.

Further, now it is time to do many training sessions to uplift their knowledge, skills and attitude. Nowadays, most of the companies' business operations have been interrupted by COVID-19. Hence, one of greatest HR investments is to organise many training and knowledge sharing sessions within this time period. It is possible to organise training sessions online these days. The most important thing is brainstorming and generating staff ideas for the betterment of the organisation and discuss how to face the challenge, minimising the impact to the business.


Performance management vs pay management

Performance management and pay management are other most important HR services for any organisation, which add more value to organisations. In order to reduce the COVID-19 impact for business organisations, streamlining the performance management and link it to pay management system to correct performance is absolutely necessary.

Most of the companies are struggling with its cash flow due to this crisis. Hence, getting maximum output from each and every staff member as much as possible is very important. Identifying poor performing employees and get rid of them is also required. Employees who are highly committed and showing excellent performance should be rewarded during this difficult situation.
Talent management and leadership development
Identifying potential employees through an effective performance management system is needed for the success of the business. Professor Dave Ulrich said: "HR professionals play a strategic partner role when they have the ability to translate business strategy into action."

Company leaders have to think strategically and in visionary ways. HR has to support to realise this strategic goals in companies. If the company doesn't have the strategic vision, it is stuck in the survival path. HR professionals would have some resilient skills to modify and introduce new policies and procedures to retain the best talent within the organisations, ensuring staff's physical and mental well-being. During this crisis, discovering and identifying more opportunities and new business ventures is essential for every organisation. Every manager should encourage their subordinates to think out of the box.

Furthermore, now it is time to think more about the uncertainty and make necessary contingency and business continuation plans. HR professionals and managers have to play a catalyst leadership role in order to motivate staff and connect with staff emotions and performance. Catalyst leaders are high-energy, supportive, forward-thinking mentors who spark action in the people around them. Performing as a great leader encourages other employees to give maximum contribution to the organisation. When managers are performing as great leaders, it creates a great organisation. Finally, it will be appreciated by the company's customers, and make sense on the quality of the products.
Culture modification
We still can't predict when a vaccine or a suitable medicine will come into play to eradicate COVID-19. It may take many months or a couple of years. However, the business has to run bearing all the difficulties. We are unable to predict the future.

What is important is that the companies have to make plans and get ready for the uncertainty while looking after their staff and the business. Hence, modifying the workplace culture is compulsory. Not only that, as a responsibility the organisations have to think about their customers, suppliers and the community as well. Employees can't perform and behave as previously. HR together with the management team has to make an enough effort to adjust the culture to run the business while ensuring the business goals.

It is proved that the Human Resource division of any organisation has to play a vital role as now the most difficult thing is looking after the staff and helping the company to ensure business results. The efforts would be appreciated as HR is the heart of the organisation.
---
[The writer, PhD (Reading), MLHRM, PgD. in HRM, BSc (Business Mgt.) Special, is a Chartered Member of CIPM, PMHRP, AITD (SL) and HRM Consultant. He can be reached via udaya.rathnayake1230@gmail.com]
---