---
At the moment we can see only the mudslinging in the Sri Lankan Presidential Election. According to literature, the main objective of Dark Public Relations (DPR) or negative public relations is to discredit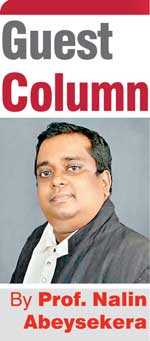 someone else, who may pose a threat to the political rival. Producing misleading facts about a competitor is one of the common strategies of DPR.

Refer below for one example in UK:

"Just last year it came to light that one of London's leading PR agencies, Bell Pottinger, was paid £ 100,000 a month to create tension about 'white monopoly capital' and the 'economic apartheid' in South Africa. In carrying out its investigation, PRCA, the UK's PR trade body, found that this campaign, to stir up racial tensions, was the worst breach of ethics in its history. The trade body promptly expelled Bell Pottinger, with General Director Francis Ingram stating that the work was on a 'completely new scale of awfulness', and that he has 'never seen anything equal to it' in his years of running the PRCA (https://www.ubermetrics-technologies.com/dark-pr-prs-evil-twin-and-what-to-do-about-it/).

Anyway people with their experience for years with politicians, policies, and practice in Sri Lanka should give a real answer for the upcoming election and then this might be the best case study for the world on which Dark Public Relations (DPR) or negative public relations has negatively affected the party which has done damage for their rivals. And also this Presidential Election would be the one clear demonstration of maturity of Sri Lankan voters which could be one lesson for the future in case 'ethical practices need to be adhered in election campaigns for the globe' in the long run.