---
An ERP (Enterprise Resource Planning) implementation with a focus on a business outcome can bring significant competitive advantage across every area of the business.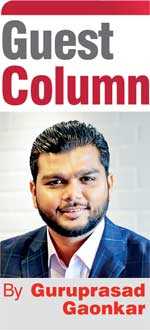 Earlier, it was the CIO who had to figure out the design and implementation of the ERP system. While the CIO does need to take primary responsibility, finance can bring valuable insight to the process of designing a new ERP system. In a report titled 'You Are Not 'Doing ERP': How CIOs Can Successfully Present Their ERP Strategy to the Board,' Gartner points out how a CIO should present his ERP strategy to the board.

The report highlights a critical success factor, which is forming a healthy partnership between the CFO and CIO. When the CIO pitches his ERP vision to the board and other executive stakeholders to secure capital and support for the project, the CFO needs to align with his vision. There is a reason for that. The board may recognise the CIO as more of a technologist rather than someone looking at the project from the viewpoint of real business outcomes.

However, the Gartner report points out that this is not true for all CIOs as it identifies four types of CIOs —At-risk, transactional, partner and trusted ally. If you are the CFO, you want to collaborate with a trusted-ally type CIO to get the ERP system you want and the business needs. The other types are more likely to be comfortable sticking to talk of technical details and vendor choices in light of strained resources. With those types of CIOs, there is a possibility that their messages will not enthuse the board members to approve the proposed ERP project.

As a person with a strategic view of the business, the CFO can explain business needs and validate how a modern ERP solution could meet the needs of the business with relevant statistics ready by his side. That could inspire decision-makers to take notice and feel the urgency and importance of the project.
Help high-level decision-makers understand the value of ERP
Some stakeholders may have an outdated view of ERP systems as transactional back offices systems used to drive standardisation, centralisation, and operating efficiencies. Many of them do not identify modern ERP as a digital business enabler.

More than cost savings, board members today put more attention towards the digital business, so it is crucial to building a connection between digital business success and a modern ERP platform. In the report, Gartner mentions, "Postmodern ERP focuses on business strategy and business outcomes. Your presentation to the board must do the same."

As the CFO, you must be crafting the ERP vision yourself or helping the CIO to shape their vision. Irrespectively, the CFO needs to have an in-depth understanding of the proposed ERP project to explain its benefits, new capabilities, and impact on shareholder value. For example, you need to describe how a modern ERP system enables:
New or improved ways of working and improved employee engagement
A strong core system-of-record that can support differentiation and innovation
Operational transformation through automation and emerging technology
Operational data to get new insights, predict outcomes, and uncover opportunities
A continuous stream of innovation through regular updates managed by the provider
As the CFO, you have an essential role to play, which is to keep coming back to what the ERP implementation means for your organisation and shareholder value. As modern ERP solutions embed emerging technologies, robust core systems, and the data that feeds them, a CFO can bring value to an organisation in several ways.

One way would be to free up your employees from mundane tasks to focus more on strategic projects so that they can deliver differentiated value. Or else, you can look at integrating any acquisitions that the company has done in the past and onboard them effectively to accelerate time-to-benefit or, you can solely focus on acquiring new businesses. There may be an opportunity to get a new product out the door and into the market sooner, thanks to these new technologies.
Crafting a business-first ERP strategy
The Gartner report further highlights that as a pair, CIOs and CFOs have the perfect skills to craft a business strategy-first approach to ERP. The report notes, "CIOs who take a business strategy-first approach to ERP will deliver 60% increased business value over those who take a vendor-first approach." The CFO can be the voice of reason for the CIO, carefully guiding them to attract the value-focused audience, keeping them from the classic CIO pitfall of presenting technical details.

Your ability and credibility as a CFO in helping communicate to decision-makers both the positive consequences of taking action and the adverse consequences of inaction is critical. Whenever there is a discussion about new technology investment, many objections from board members to scale it down or delay it to save costs are too familiar. The CFO is the best person to address these doubts within the organisation.

To create the fitting sense of urgency for the ERP implementation, the CFO has to be ready with necessary justifications and tangible business benefits as soon as the board requests for clarification. Be prepared to field questions or suggestions from the board about delaying the project.

For an enterprise point of view, ERP solutions are robust and game-changing. The cloud may have helped to ease some of the challenges, but designing, implementing and maintaining an ERP solution can be complicated.

With multiple programs and projects, your ERP implementation delivers measurable business value over time. Make sure that your CIO sets this expectation correctly and be prepared to back him or her up with metrics and milestones that help stakeholders understand that ERP is an ongoing strategy, not an individual, one-time project.

Modern ERP cloud providers like Oracle will continue to introduce a stream of innovation, and there are many organisations which they have enabled to reimagine the way they do their business in the APAC region.

With the Olympic and Paralympic Games nearing sooner, All Nippon Airways (ANA), the largest airline in Japan, decided to act as a bridge between Japan and the world, providing a pleasant air travel experience for all. To increase profitability and reduce operational costs, ANA implemented Oracle ERP Cloud to streamline its source-to-pay process through automation and social collaboration, while controlling costs and achieving higher margins.

Recognising the need to focus on customers' changing demands for cheaper and faster supply chain processes, global supply chain services provider APL Logistics implemented cloud business applications such as Oracle Transportation Management (OTM) on top of the Oracle Cloud platform, to automate processes for more efficient logistics operations. By deploying OTM, APL Logistics created ShipmentOptimiser, a customer-facing automated shipping planning system that automates complex planning phases, enabling the company to remain competitive and consistent in addressing the changing demands by customers and vendors.

Make sure that your stakeholders and decision-makers know upfront that the biggest obstacles to scaling digital business initiatives are culture, resources, and talent. Ideally, you should work closely with HR teams as well as the CIO to create a plan that addresses these issues.

[The writer is the APAC SaaS Leader, Office of Finance (ERP) and Digital Supply Chain.]