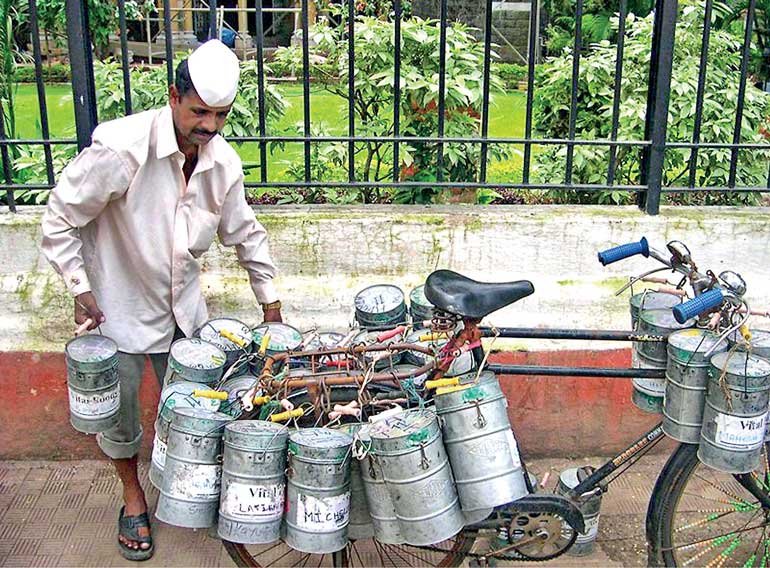 I had the opportunity to chair a session in the international seminar recently organised by the Institute of Supply and Materials Management (ISMM) with the fitting theme 'Leveraging Supply Chain Management to Enhance Sustainability'.

It showcased the increasing significance of Supply Chain Management (SCM) in the Sri Lankan context. Today's column is a reflection on the vibrancy and the vitality of SCM for Sri Lanka.


Overview

Several hundred years ago, Napoleon made the remark, "An army marches on its stomach." Napoleon was a master strategist and a skilful general and this remark shows that he clearly understood the importance of what we would now call Supply Chain Management. Unless the soldiers are fed, the army cannot move.

The term logistics is closely associated with the SCM. It comes from the Greek logos, meaning "speech, reason, ratio, rationality, language, phrase", and more specifically from the Greek word logistiki meaning accounting and financial organisation.


From logistics to SCM



SCM is a term that has emerged in recent past that captures the essence of integrated logistics and even goes beyond it. SCM emphasises the logistics interactions that take place among the functions of marketing, logistics, and production within a firm and those interactions that take place between the legally separate firms within the product-flow channel.

Logistics is considered to have originated in the military's need to supply themselves with arms, ammunition and rations as they moved from their base to a forward position. In ancient Greek, Roman and Byzantine empires, military officers with the title Logistikas were responsible for financial and supply distribution matters. Having crushed the world's most ruthless terrorists, the Sri Lankan armed forces showed the world, how they used logistics for goal accomplishment.

The Oxford English Dictionary defines logistics as "the branch of military science having to do with procuring, maintaining and transporting materiel, personnel and facilities". Another dictionary definition is "the time-related positioning of resources".

The Council of Logistics Management (CLM), a professional organisation of logistics managers, educators and practitioners formed in 1962 for the purpose of continuing education and fostering the interchange of ideas. It defines logistics as:

Logistics is that part of the supply chain process that plans, implements and controls the efficient, effective flow and storage of goods, services and related information from the point of origin to the point of consumption in order to meet customer requirements.

The Supply Chain (SC) encompasses all activities associated with the flow and transformation of goods from the raw materials state to the end user, as well as the associated information flows. Materials and information flow both up and down the supply chain. SCM is the integration of these activities, through improved supply chain relationships, to achieve a sustainable competitive advantage.

In a more detailed manner, Mentzer and others (2001) propose a broad and rather general definition for SCM as follows:

SCM is defined as the systematic, strategic, coordination of the traditional business functions and the tactics across these business functions within a particular company and across businesses within the supply chain, for the purpose of improving the long-term performance of the individual companies and the supply chain as a whole.

Alexander the Great: Leader who leveraged

on logistics

For those who think that the greatness of Alexander was only due to his ability to dream up bold moves and cut a dashing figure in the saddle, think again.

Alexander was a master of supply chain management and he could not have succeeded otherwise. The authors from Greek and Roman times who recorded his deeds had little to say about some things so apparently unglamorous as how he secured supplies for his army. Yet, from these same sources, many little details can be pieced together to show the overall supply chain picture and how Alexander managed it.

Alexander's army was able to achieve its brilliant successes because it managed its supply chain so well. The army had a logistics structure that was fundamentally different from other armies of the time. In other armies the number of support people and camp followers was often as large as the number of actual fighting soldiers because often as large as the number of carts and pack animals to carry their equipment and provisions, as well as the people needed to tend them.

In the Macedonian army the use of carts was severely restricted. Soldiers were trained to carry their own equipment and provisions. Other contemporary armies did not require their soldiers to carry such heavy burdens but they paid for this because the resulting baggage trains reduced their speed and mobility.

The result of the Macedonian army's logistics structure was that it became the fastest, lightest, and most mobile army of its time. It was capable of making lightning strikes against an opponent often before they were even aware of what was happening. Because the army was able to move quickly and suddenly, Alexander could use this capability to devise strategies and employ tactics that allowed him to surprise and overwhelm enemies that were numerically much larger.


Xerox Corporation

Xerox, one of the best known of American-based corporations, is another case in point. At one level, this $ 15.7 billion corporation has been consistent: its name remains virtually synonymous with the document managing industry it did much to create.

According to www.worldtrademag.com, Xerox has changed strikingly. As recently as five years ago, Xerox designed and built virtually the whole of its product line. With its current business model, Xerox works increasingly with such partners as Fuji Xerox, Flextronics International and others in all aspects of design, manufacturing and distribution. Today, its products and services involve both the corporation's own 60,000 employees and its expanding networks of suppliers.

Within Xerox, the Worldwide Manufacturing and Supply Chain (WM&SC) directs much of this operation. This global supply chain organisation is responsible for all aspects of equipment delivery, including procurement of materials and products, manufacture of equipment and delivery of finished products to customers. In addition, it distributes consumables, such as toner, photoreceptors and other replaceable parts; works closely with the Xerox Supplies Business Group on design and manufacture of Xerox supplies; and handles the corporation's purchasing worldwide.


Seven-Eleven Japan

Seven-Eleven Japan (SEJ) is that country's largest and most successful retailer with higher sales per square metre or per store than any of its competitors. Perhaps most significantly, the average amount of stock in an SEJ store is between seven and 8.4 days of demand, well below that of most other retailers.

Industry analysts see SEJ's agile supply chain management as being the driving force behind its success. And this agility is supported by a fully integrated information system that provides visibility of the whole supply chain and ensures fast replenishment of goods in its stores, customised exactly to the needs of individual stores.


IKEA into innovation

With over 100 giant stores operating throughout the world, IKEA has managed to develop its own special way of selling furniture. Customers often spend around two hours in the store – far longer that in rival furniture retailers, because of the way IKEA organises its store operations.

IKEA's philosophy goes back to the original business, started in the 1950s in southern Sweden by Ingvar Kamprad. Because customers wanted to see some of his furniture, he built a showroom, not in the centre of Stockholm where land was expensive, but on the outskirts of town.

Instead of buying expensive display stands, he simply set the furniture out as it would be in a domestic setting. Also, instead of moving the furniture from the warehouse to the showroom area, he asked customers to pick the furniture up themselves from the warehouse, an approach that is still the basis of IKEA's process today.


Mumbai Dabawallas

This may sound unusual, but it is true. It tells us how logistics has impacted the daily-life of busy businessmen of Mumbai.

A dabbawala, literally meaning person with a box, is a person in the Indian city of Mumbai who is employed in a unique service industry whose primary business is collecting the freshly-cooked food in lunch boxes from the residences of the office workers (mostly in the suburbs), delivering it to their respective workplaces and returning back the empty boxes by using various modes of transport.

"Tiffin" is an old-fashioned English word for a light lunch or afternoon snack, and sometimes for the box it is carried in. For this reason, the dabbawalas are sometimes called Tiffin Wallahs.

At 19,373 persons per square kilometre, Mumbai is India's most densely-populated city with a huge flow of traffic. Because of this, lengthy commutes to workplaces are common, with many workers travelling by train.

Instead of going home for lunch or paying for a meal in a café, many office workers have a cooked meal sent either from their home, or sometimes from a caterer who delivers it to them as well, essentially cooking and delivering the meal in lunch boxes and then having the lunch boxes collected and re-sent the next day. This is usually done for a monthly fee. The meal is cooked in the morning and sent in lunch boxes carried by dabbawalas, who have a complex association and hierarchy across the city.


Way forward

Sri Lanka has seen a glimpse of 3D printing and other sparks of digitalisation. With the presence of vibrant import and export sectors, we need higher emphasis on SCM. As much as mega projects are important for institutional development, motivating individuals in a timely fashion also needs priority. That's how we need to see the significance of SCM for the prosperity of Sri Lanka.


(Prof. Ajantha Dharmasiri can be reached through director@pim.sjp.ac.lk, president@ipmlk.org or www.ajanthadharmasiri.info.)