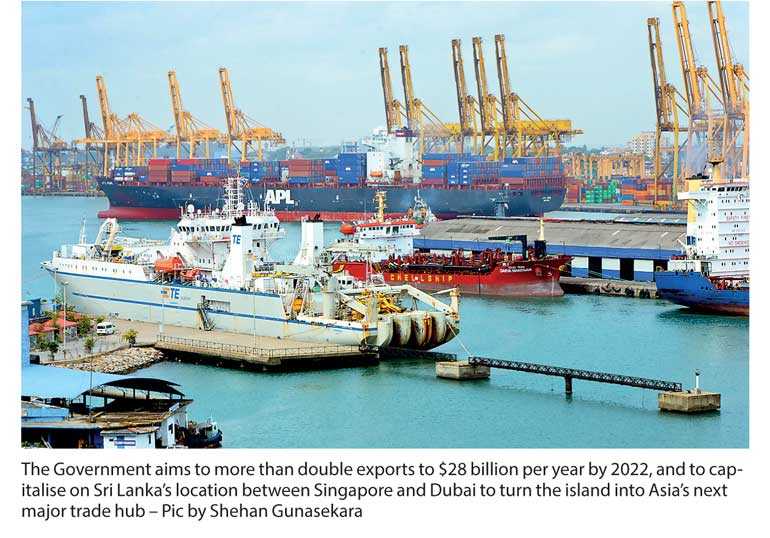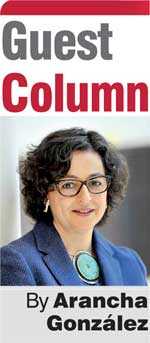 ITC stands ready to help it turn ambitious plans into a more prosperous, more inclusive, reality
"We were a trading nation since the era of ancient kings," Prime Minister Ranil Wickremesinghe reminded Parliament in his Economic Policy Statement last fall. "Sri Lanka was the hub for transferring goods and knowledge from East to West, and West to East."

This was more than a history lesson. The Prime Minister was setting out ambitious three-year targets to create one million new jobs, increase inward investment, and boost per capita incomes by over 20%.

Reviving Sri Lanka's role as a centre for trade was at the heart of the plan. The Government aims to more than double exports to $28 billion per year by 2022, and to capitalise on Sri Lanka's location between Singapore and Dubai to turn the island into Asia's next major trade hub.

The focus on trade – on increasing the share of tradables in Sri Lanka's economy, on diversifying the country's export basket into innovation-based goods and services, on boosting its physical and digital connectivity to the rest of the world – is not an end in itself. It is a means to realising Vision 2025, Sri Lanka's plan to achieve upper-middle-income status within a decade while reducing income inequality and regional disparities. Sri Lanka is seeking to use to trade to create better – and better-paying – jobs for all Sri Lankans, in the urban as well as in the rural areas.

Trade matters for countries like Sri Lanka. Tapping into global demand allows Sri Lankan businesses to achieve economies of scale that are not possible in a home market of 21 million. In developing countries, because tradable activities tend to be more productive than domestically-focused sectors, shifting people and capital into firms dealing in tradable goods and services tends to make for a more productive economy overall.

Sri Lanka is now seeking to emulate the success of regional neighbours like Thailand and Vietnam at connecting to international value chains for higher-value products such as electronics.

Setting lofty goals for trade performance is one thing. Achieving them is another. Laying the groundwork for export success requires action on multiple fronts – legal and regulatory changes, institutional investments, physical infrastructure construction – while money and political capital are finite.

Sri Lanka's new National Export Strategy is a tool to enable policymakers to achieve the highest 'bang for the buck' – that is, the biggest improvements in trade performance and economic inclusion – for their reform efforts. It is a roadmap for Sri Lanka to make the most of the international market access it enjoys, both through the World Trade Organization and its free trade agreements with countries like Singapore, India, and Pakistan.

Formulated by the Government after extensive consultations with hundreds of representatives from the public and private sectors, the strategy identifies the most pressing bottlenecks on export success, and sets out specific measures to address them. It emphasises measures to enable micro, small and medium-sized enterprises to tap into international markets, because thesebusinesses – since they account for the vast majority of job creation – are central to ensuring that trade benefits people across the labour force.

To improve the business environment for all would-be exporters, the strategy proposes measures such as institutionalised public-private cooperation to make trade policymaking more responsive and predictable. It identifies outdated laws and regulations that are holding back commerce, and spells out steps to encourage investment in shipping, air, road, and logistics.

It also defines an agenda for upgrading national institutions to lower the cost to Sri Lankan businesses of complying with health and safety standards and other requirements for their products to enter foreign markets.

The strategy identifies six high-potential sectors for Sri Lanka to broaden its export basket: information technology and business process management; wellness tourism; boat building; electronics; processed food; and spices and concentrates.

For each, it describes – and provides costs estimates for – policy changes and key investments needed to build supply-side capacity.

While the formal launch of the National Export Strategy is taking place this week in Colombo, Sri Lanka has already been implementing parts of it. The 2018 Budget provides for $130 million in expenditures related to the strategy. Half this amount is slated for setting up an export credit agency. Other initiatives are already underway.

For example, the Government in April set up advisory committees to ensure policy coordination for each of the sectors identified in the Strategy.

The 'Island of Ingenuity' branding campaign is marketing Sri Lanka's tech sector to potential foreign investors. Funding has been allocated to develop an online export promotion portal to provide trade and market intelligence to exporters through regional chambers of commerce from Jaffna to Matara. Preliminary investments have been made to inventory existing capacity to certify that products comply with international standards.

The International Trade Centre (ITC) has been honoured to provide technical support to the Sri Lankan government through the process of formulating the National Export Strategy, drawing on years of experience with trade strategy design in countries around the world.

With funding from the European Union, ITC is partnering with Sri Lanka to bring private sector voices into the trade facilitation reform process, to improve the quality management infrastructure, and to enable businesses in the agri-food sector to take full advantage of international market opportunities.

As Sri Lanka's steps up its pursuit of trade-led growth, ITC stands ready to help it turn ambitious plans into a more prosperous, more inclusive, reality.
(Arancha González is Executive Director of the International Trade Centre, the joint agency of the United Nations and the World Trade Organization. Follow her on Twitter: @AranchaGlezLaya)